This figure is an unlicensed resin. I bought this figure as I fell in love with the succubus design – as of time of writing, I haven't read/watched My Dress Up Darling.
The box
Front: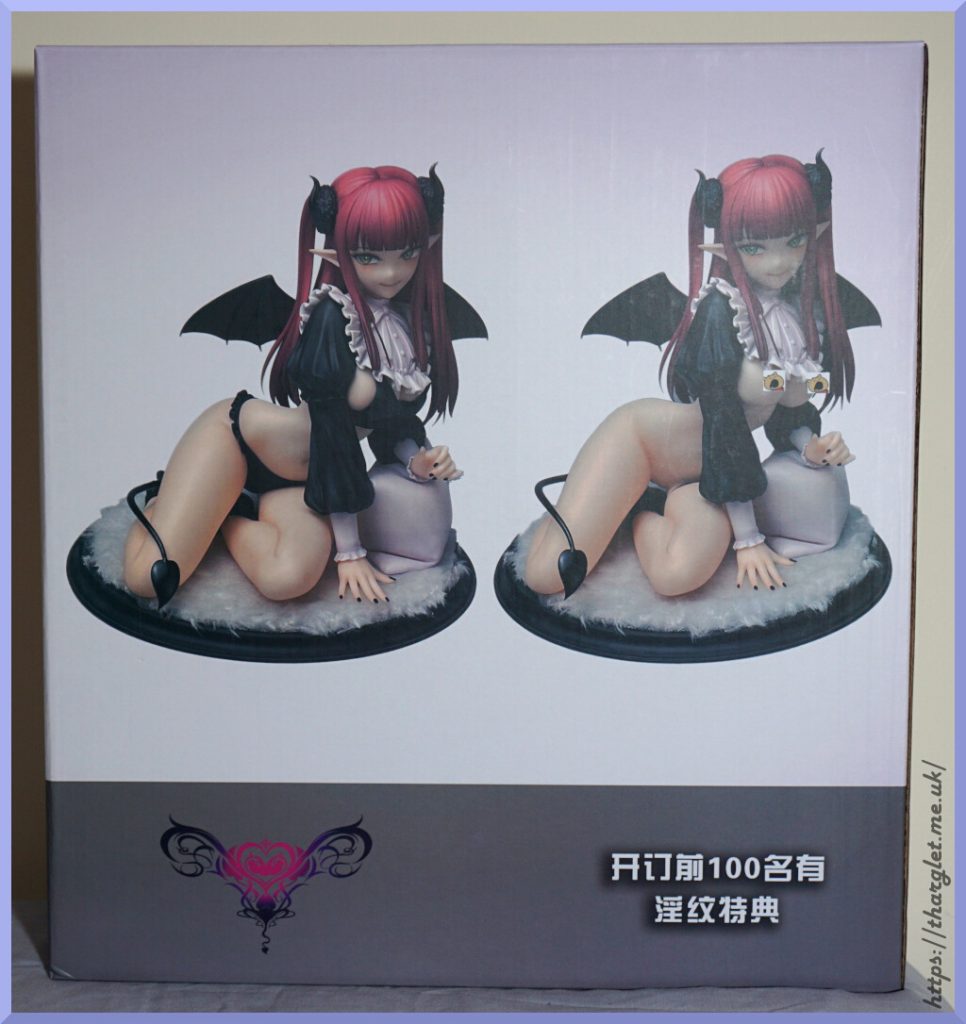 On the front of the box, we get to see both versions of the figure, and I get a banner on mine saying the first 100 preorders get a womb tattoo. Ooh! And some quality censoring on the nipples 😆
Box sides: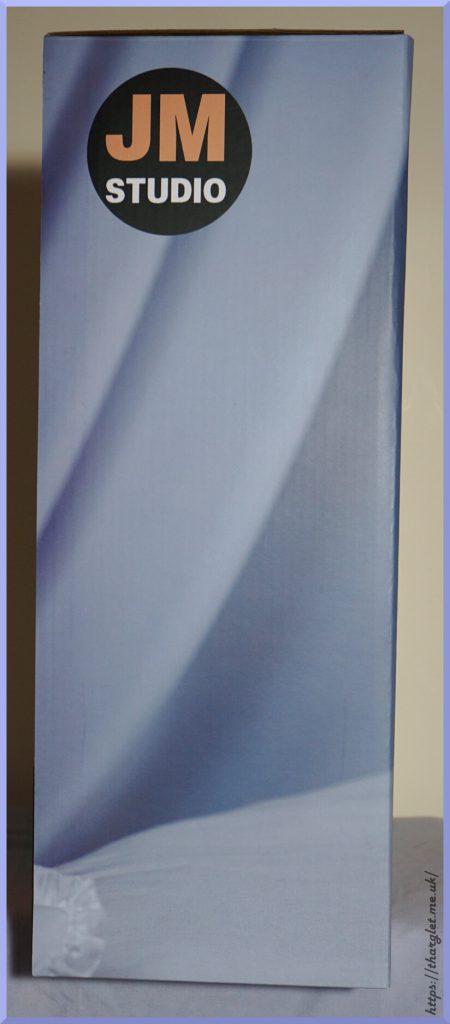 The left side is the contiunation of the image on the back of the box. On the right we have a list of information you usually get at the time of preorder, and a QR code that is the link to their QQ group.
Back of the box: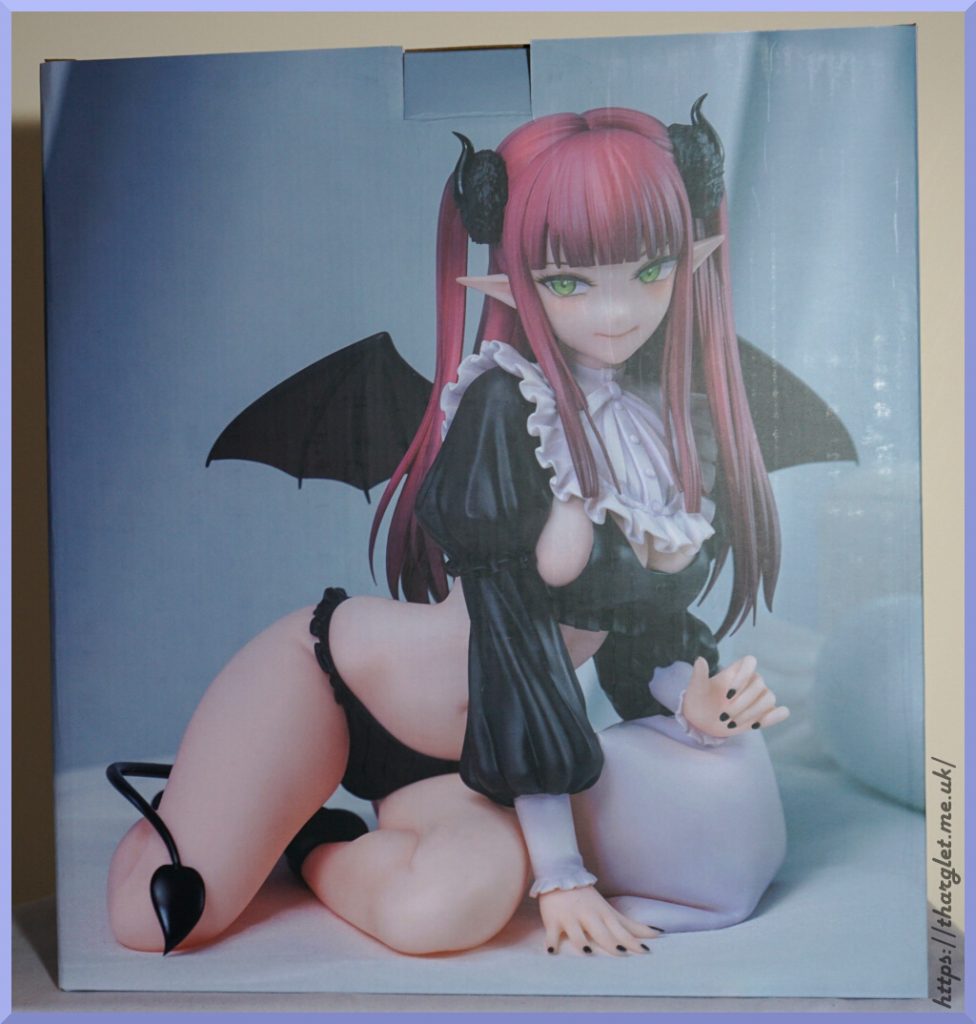 We have a nicely posed photo of the figure 🙂
Top of the box: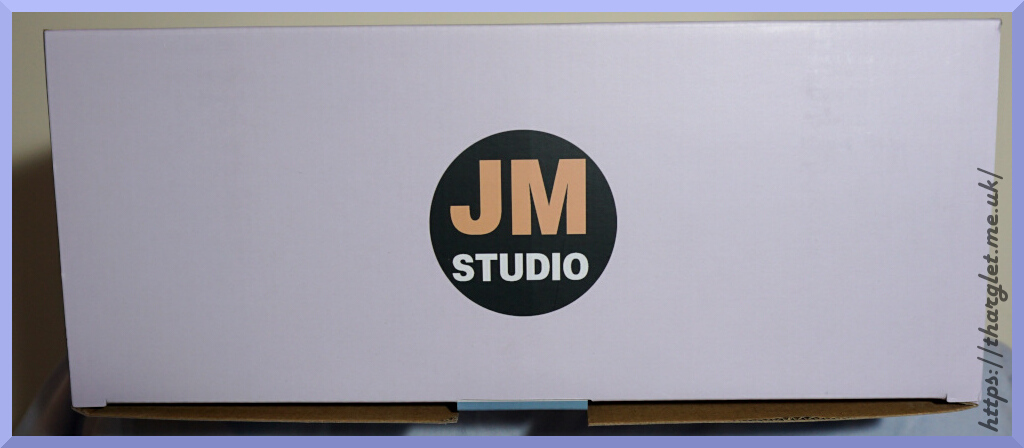 Not much to see up here.
Foam (with the pieces taken out):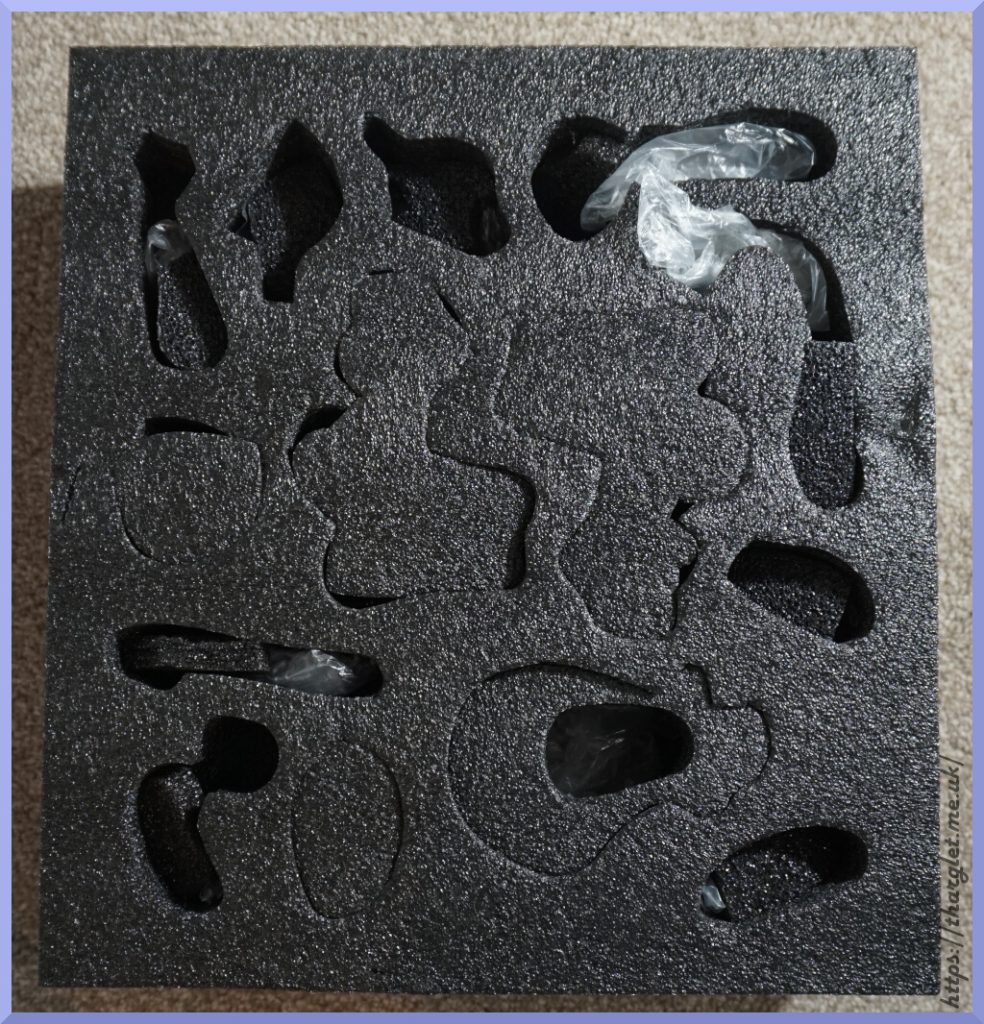 We have a decently compact layout, and everything was well-protected so everything came intact. Each hole held one part, so no poking around for missing parts.
The extras
As I preordered early, the figure came with this transfer you can apply to the figure. Haven't decided yet if I will apply it.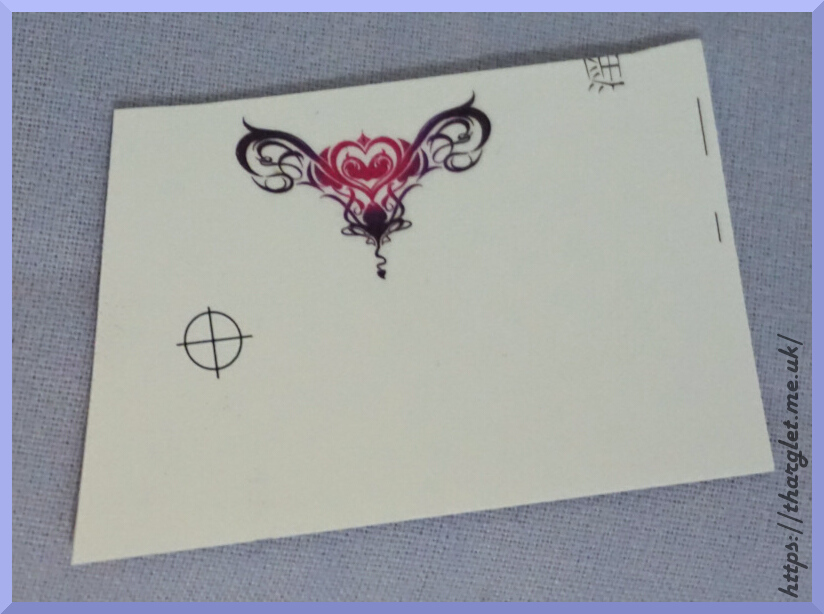 The clothed body: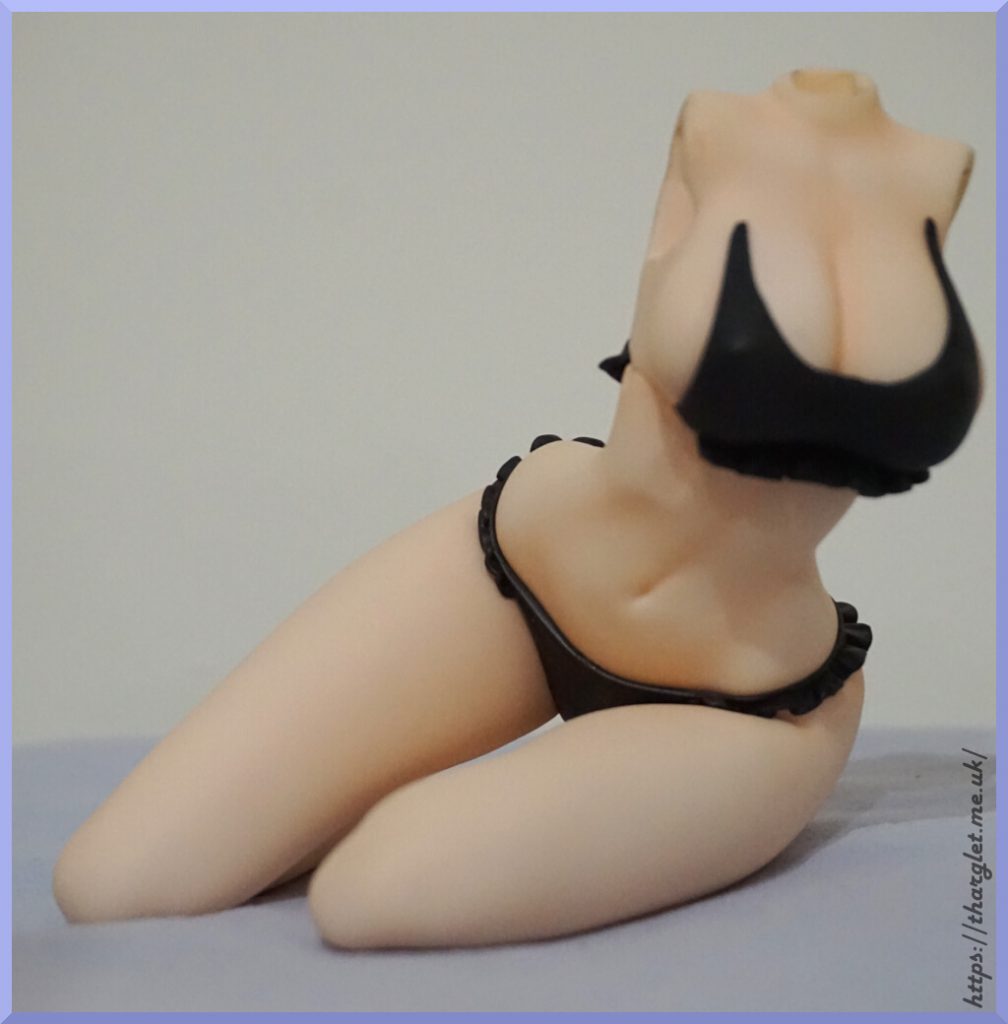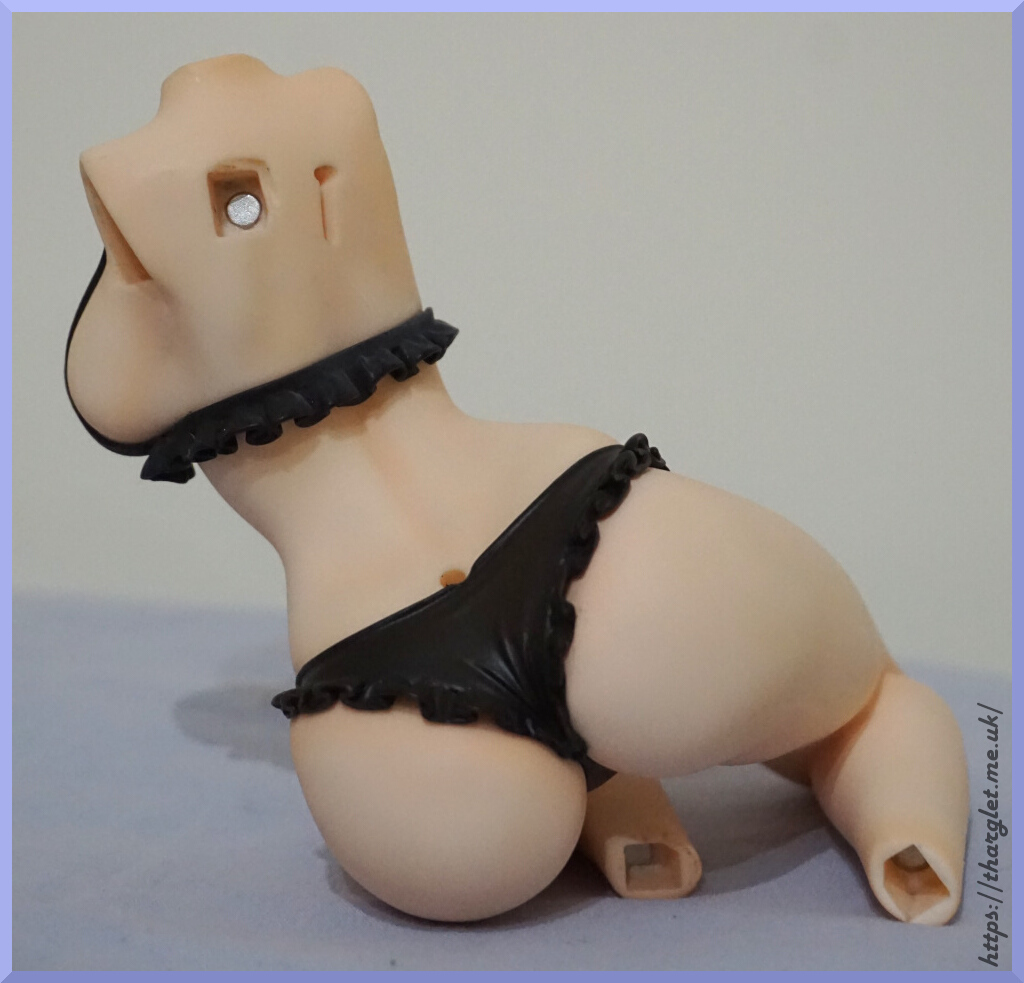 Assembling was a bit involoved when it came to the head, neck ruff and wings, so didn't want to reassemble on this body. Not a bad looking body, but the top does look weird whilst the body is unassembled like this. There is a lot of part reuse between the bodies – feet, tail, arms, wings, ruff and head. So not hugely convenient if you want to switch between bodies.
The rest of the review is NSFW, so click the button below to see more.