To complete the three "larger" Silver Crow figures that exist, here is Figma Silver Crow: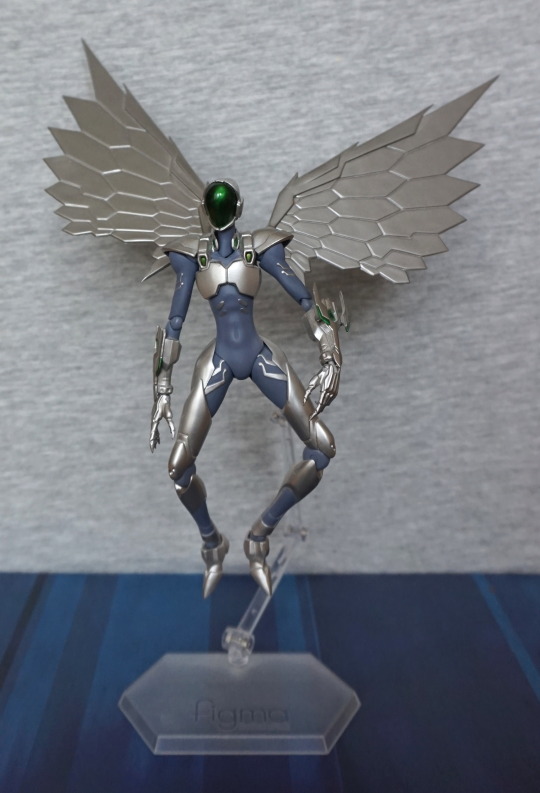 He has an extra-tall stand, which is great for displaying him. I love the lithe body on this silver crow, and Figma excel at the thinner body types imo. His wings look nice too, but I've always had a problem with one wing getting it to stay in good places, and it has always had a habit of dropping down. The second one has got a bit worse over time. It's a bit of a shame, because he looks really good with his wings posed properly, but if he's statically placed, you can use some putty to support the wings in place. Here, I managed to get them to stay in the positions shown. 
Left side: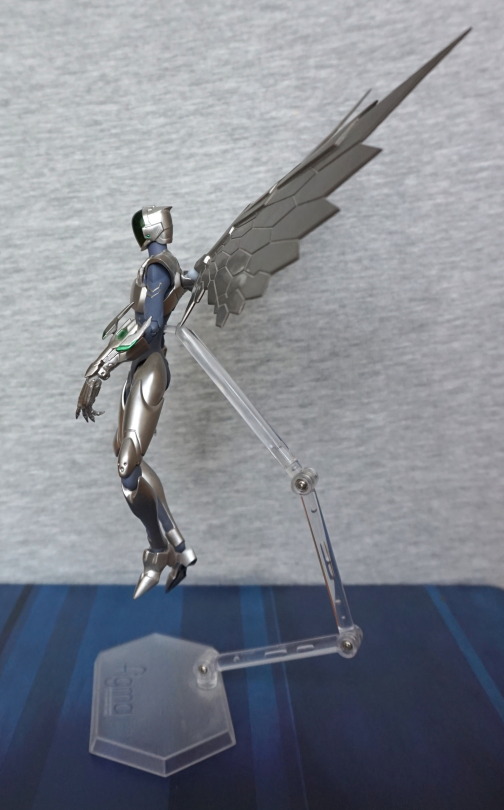 Looks good. His knee joints are rather visible, which will likely put some people off. 
Right side: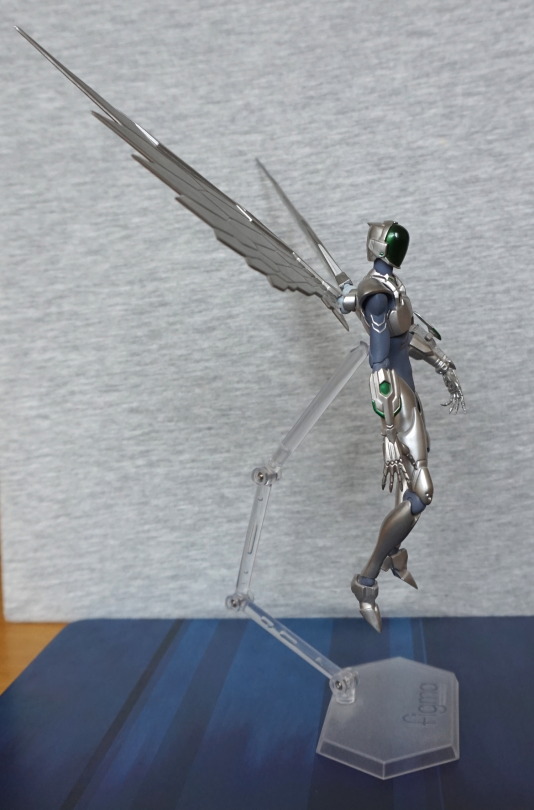 Here it seems I went for a non-charged gauntlet… showing his other forearm accessory choice. Both look good. 
Back: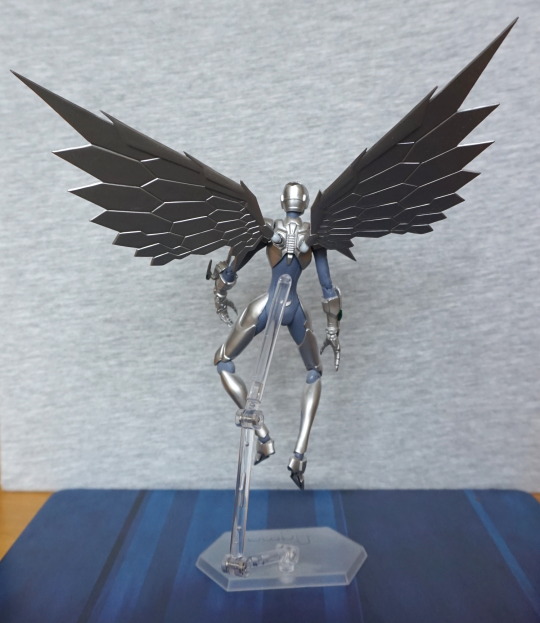 Some nice scuplting on his upper back. Here you can see the pegs which have the hinge in, for the wings. The weight of the wings has a tendency to pull them down. Might be possible to add a layer of polish on the pegs, to prevent them slipping down. There are some metal covers which partially hide the hinges. 
Close-up of a wing: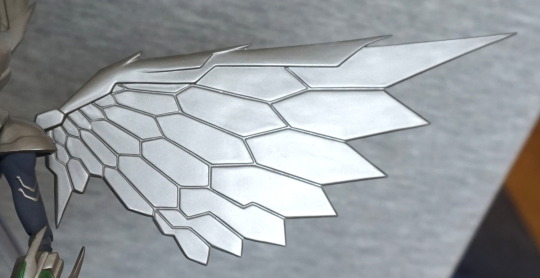 Nice and silvery :). Only downside of these is seeing the S. H. Figurarts and admiring the effect they achieved on those. 
There are some transparent "charge" effects you can put on his arms, but these kept falling off All. The. Time. so they went back into storage, and I couldn't be bothered with the fiddling to get them back onto his arms for the photo shoot.. sorry. Definitely one of the downsides to this figure. Overall, the base figure is very nice though, and I would recommend this one for anyone who wants a Silver Crow figure.