I ordered this from Suruga-ya… then found I could've got it cheaper on Mandarake. Not sure if it was in stock when I first looked. However, I got this for around the same price as the Black Lotus kit, so I don't feel like I overpaid. 
Here's the completed Crow: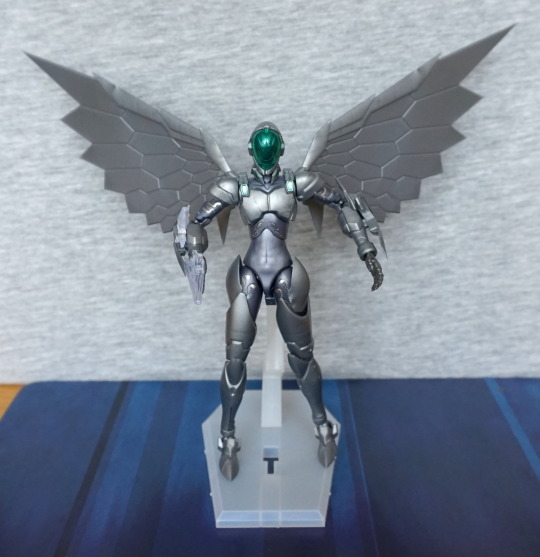 I do like the look of this Silver Crow. The silver stickers also worked better than I expected, which is a nice touch. The wings do have some plastic flaws in them from the moulding process though. 
Close-up of his face: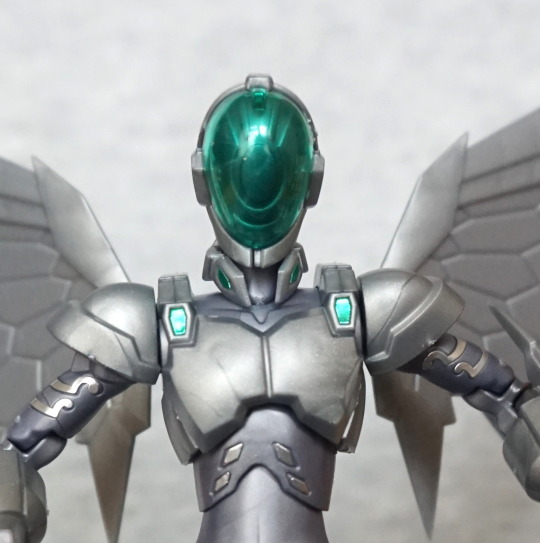 His mask is almost a bit too see-through, so you can see he doesn't have a face. The green bits on his shoulders are stickers, along with anything silver. 
Left: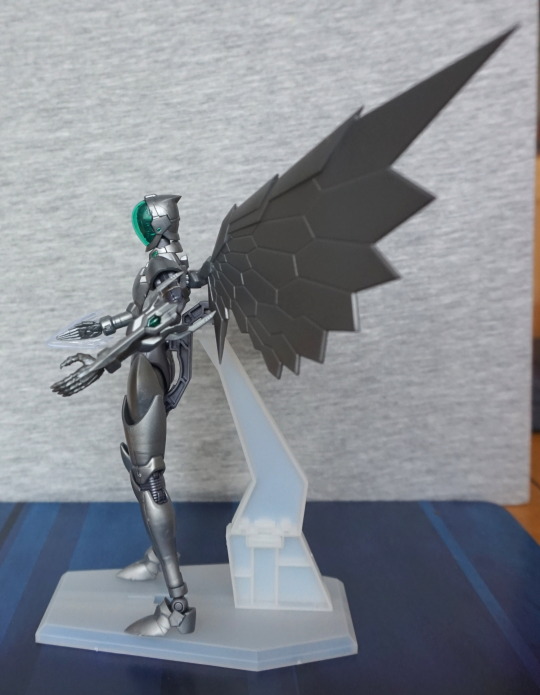 Though viewing his mask from the side is pretty cool – does look like there's a head in there from this distance. The wings aren't poseable sadly, so they're stuck at this angle, if you equip them. There is the option to display him without them, though, if you prefer. I think the angle is a good choice, so not overly bothered by the lack of movement within the wings. 
Right: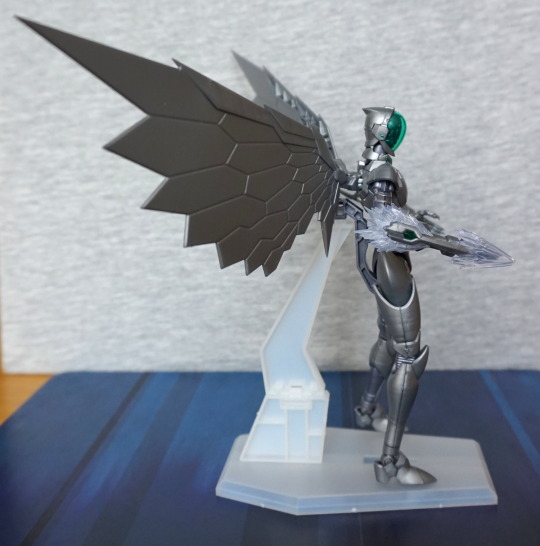 Here I have the blast arm parts equipped – I think these look good. The upper arm needs to be specially constructed, but the lower part simply fits onto her hand. 
From the back: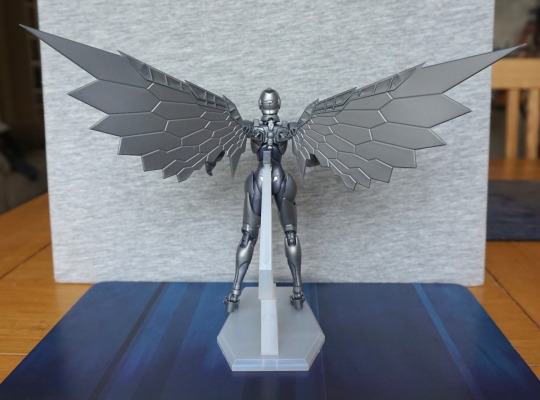 His back looks good, but his wings… have plastic-saving holes. Would've been nice if this part was flat, or had a part to clip onto the back of the wings to cover it up. 
Here's Silver Crow's arm in combat mode, without the blast: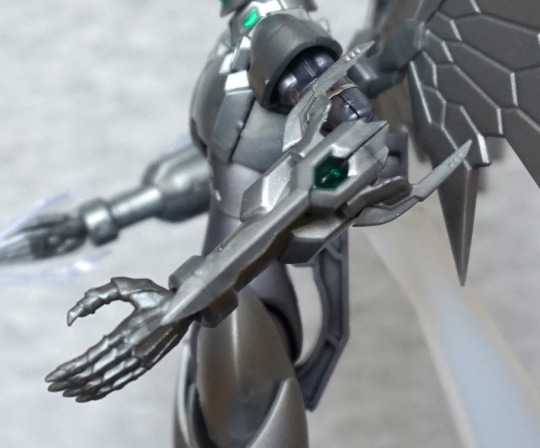 Looks pretty cool and bulky. 
Close-up of the arm with the blast: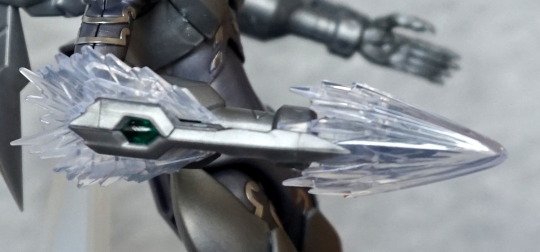 The blast replaces the "forked" parts of the bracer. 
Overall, I'm pleased with the result of this kit. He's decently poseable, but the clip part that allows him to stand on the stand could do with being a fraction taller – he just about stands with this, but it's a bit of a squeeze. If you don't want him standing, then you have a few more options I feel.