And what would Bunny be without Tiger?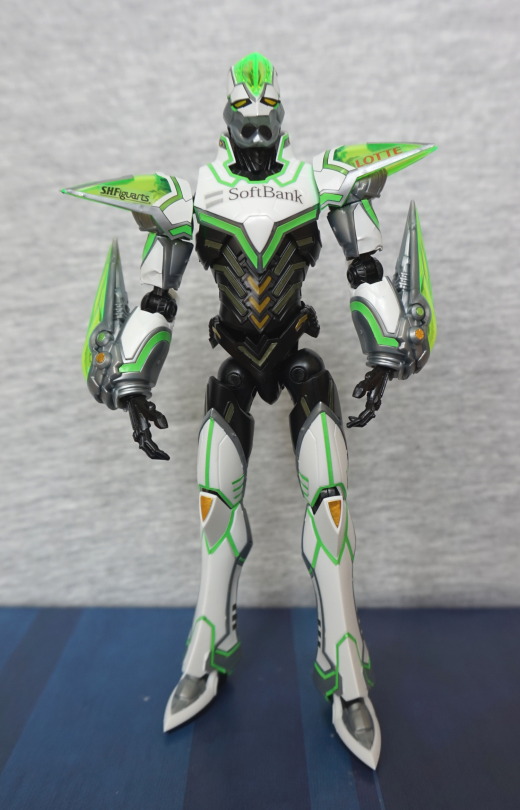 This one, the stickers were easier than Bunny's I felt. Especially as the ridged ones sit in the ridges. Main downside of the stickers on this one is the leg stickers are prone to peeling on the pointy bits. The bits that go over his shins are two pieces, which is why they peel back from the edge, when clipped. Second annoying thing is his hips don't like to be straight, and he seems to like to stand with a slight wonk at all times. Like Bunny, I find he looks impressive, and articulates well. 
Left: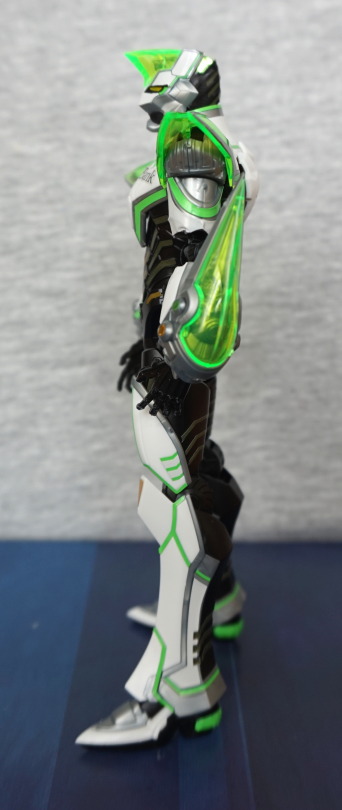 Love the armour on his lower arms, and the angular armour on his lower leg. And a wonderfully pointy face. 
Right:

The lines add a lot of detail to his legs, but with them being several stickers, it was a bit of a laborious process sticking them all on. Worth it though! Not so worth it: Those white arm stickers. I don't find they lie particularly well on the moulded plastic. 
Back: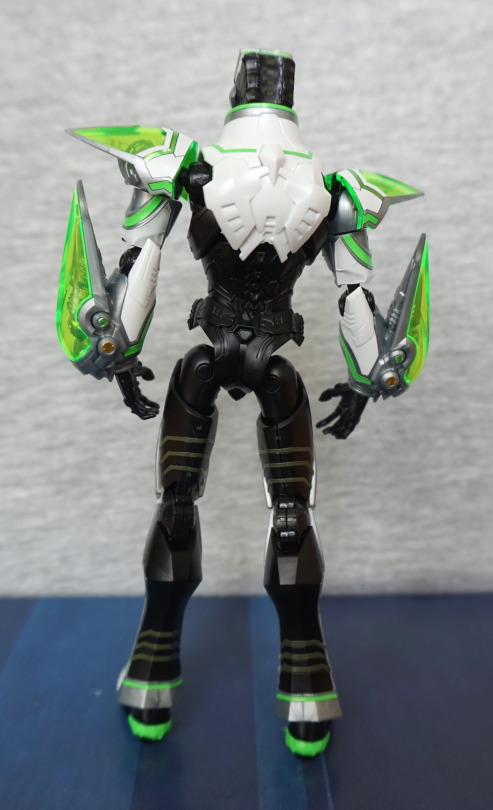 Love the lines on the backs of his legs. The back shoe stickers were a pain though, as they're a rounded blob that you have to sort of try and smooth them onto. There are some cuts in the sticker to aid with this, but not sure how much they helped. He also has a hidden peg hole, underneath a piece on his spine. I like the way this part blends well into his back, but it does have a protrusion, so it's easy to remove with just a fingernail. 
Overall, these figures were mostly fun to build. Did make some mistakes along the way, but these weren't too hard to rectify. Am pleased with the end result, and was worth it. If you want to kill an evening and end up with a nice-looking action figure, these kits may be for you. 
Let's say goodbye Tiger:
Thanks for reading!