I will be doing these trading figures in pairs, as there are 8 of them, and a week of blogs dedicated to these guys feels a bit much.
So, today's pair is… Bunny & Bunny. 
Barnaby in his casual outfit: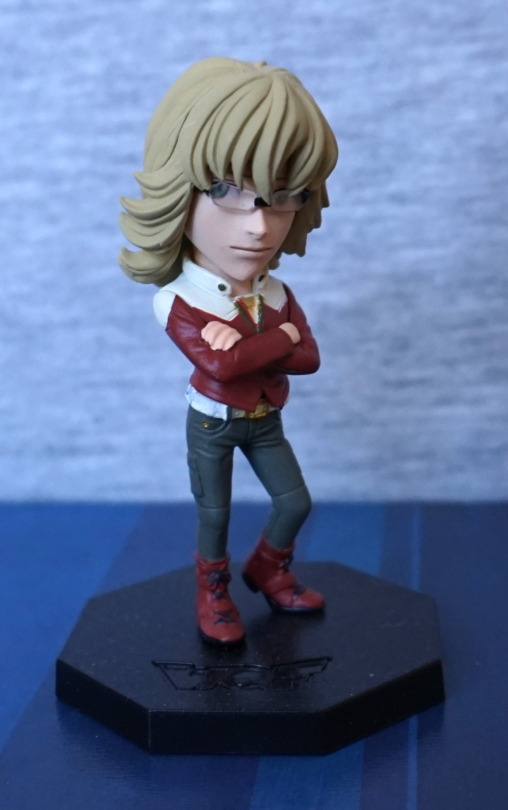 The sculpting on this duded is pretty nice, and the paint is mostly neat. I especially like his hair, and the amount of details that went into his jeans – the stud, the belt and the linework. 
Left: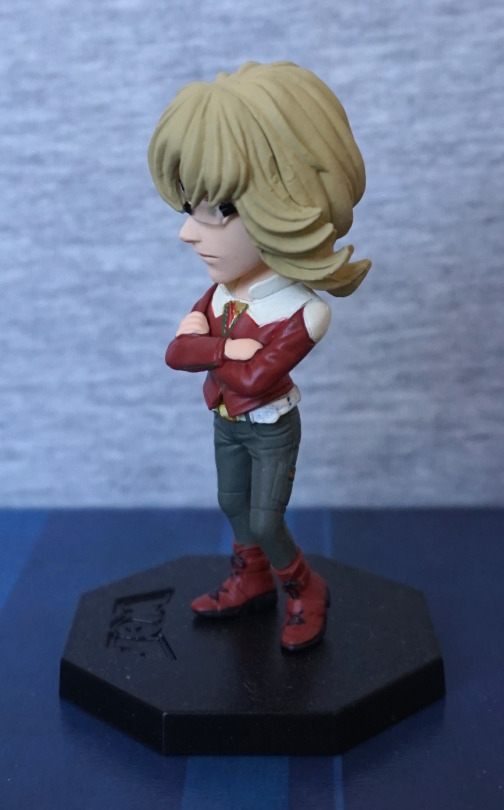 Here we can see some of the red of his jacket escaping int the white, and some dodgy texturing on the hair, which is a lot less apparent from the front. Jeans and shoes loog good though.  The cream part on his shoulder doesn't match the white on the main part of his jacket, which makes it look a little odd to me.
Right: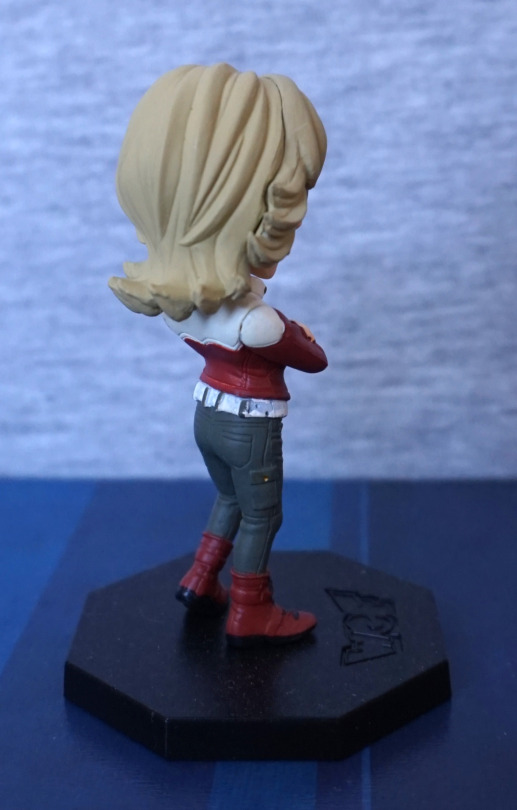 Hair has a nicer finish on this side, seam is fairly well hidden imo. 
Back: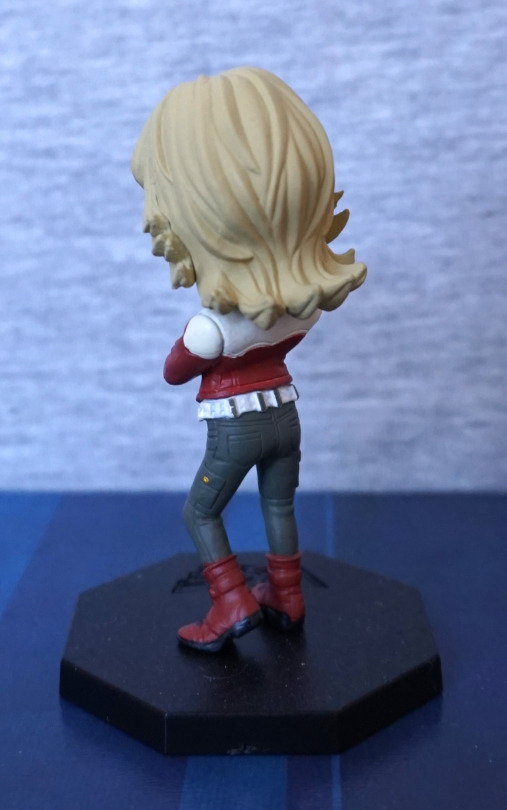 Hair sculpt is good, jeans look good from all the angles imo, as well as the boots, belt paint is a bit suspect back here though. 
Overall, I think this is a good trading figure and has a good likeness to Barnaby Brooks Jr. 
Bunny, darkness edition: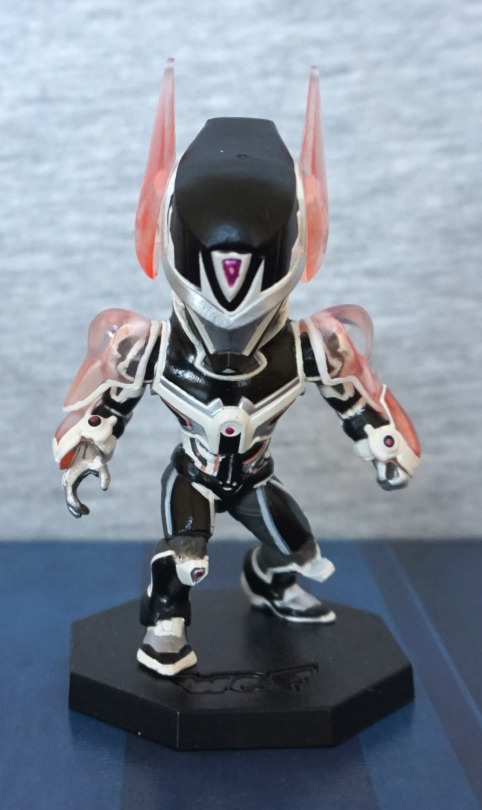 From a first glance, this figure looks pretty good, but does have its flaws – the one that isn't so apparent from the photos is the side fins on his head do fall off rather easily. They do stay, so long as he isn't nudged, though. This figure does have a fair number of fine lines, which I think does show the limits of painting on small trading figures – it does feel a bit uneven in places. 
Left: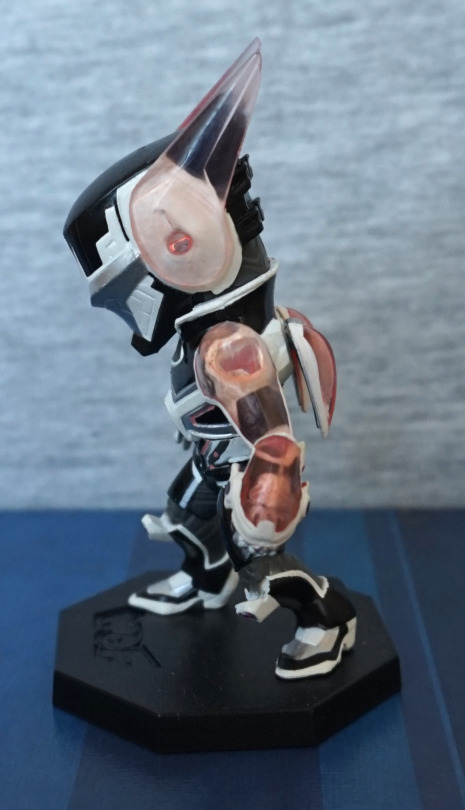 I think the fins on the sides of his head could've done with a bit more dye, so that his head didn't show so clearly through these parts. Lower arm guard colour looks about right. I do like this use of transparent parts.
Right: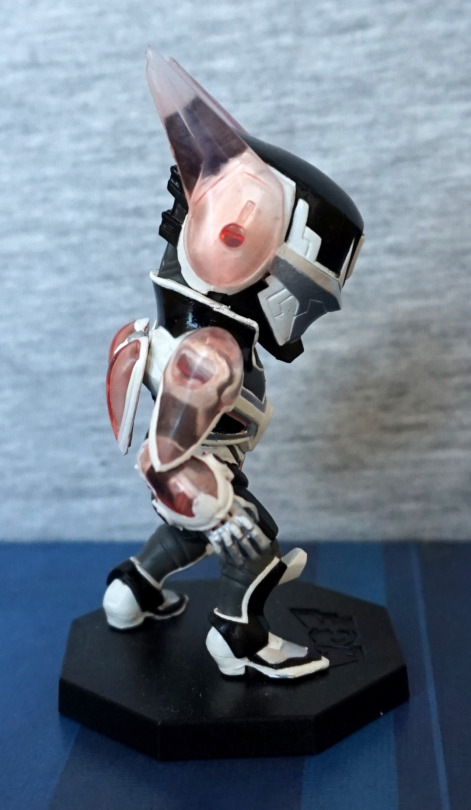 Mostly more of the same. I like this pose though – "ready for action". Paint on his collar looks a little dinged up. 
Back: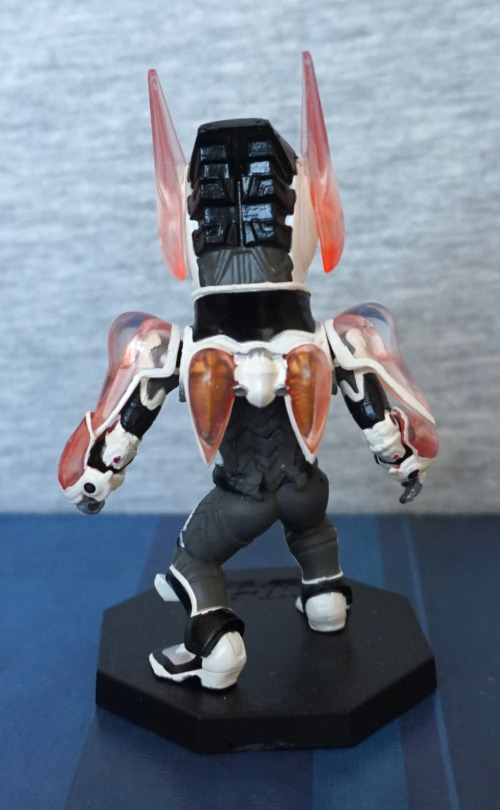 The backpack parts are nicely shaped, but appear to be a different colour to the rest of the pinkish parts. Would've been nice if the pinkish parts coordinated more. I think the proportions have gone a little odd due to the chibification though – I feel as if the backpack is a bit too wide, and doesn't sit how it should. 
Overall, a decent likeness, but best not looked at form the back.