This figure is the G.E.M figure of Barnaby Brooks Jr, by Megahouse. Got this cheap from a retailer in the UK. One that garnered a poor reputation, but seems to be now just concentrating on liquidating their stock, so I grabbed a few good deals, including this one. 
So let's have a look at him: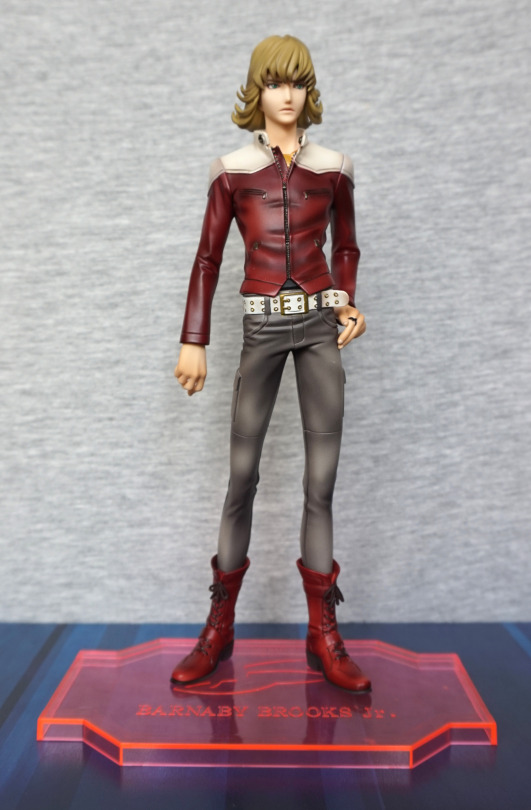 Certainly plenty of shading on him, and the sculpting is really nice on him imo. You can imagine him settling into this pose, and he has an appropriately serious expression, which fits Barnaby. Plenty of detail has been put into the clothing, which I like, as there was the large potential to leave it bland. 
Close-up of his face: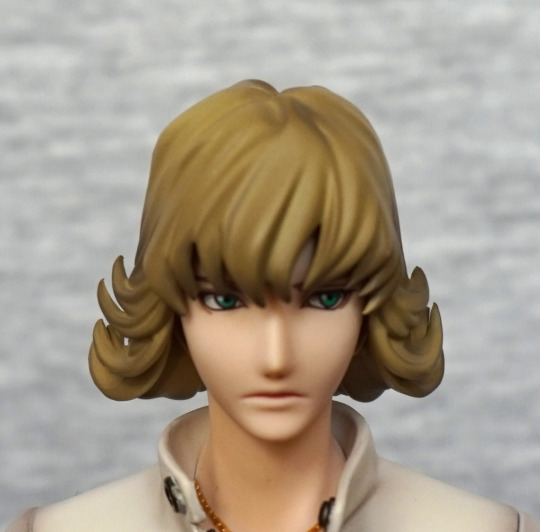 His eyes are painted nicely, and his lips have been well done, without too much colouring. 
You can also exchange the front of his hair: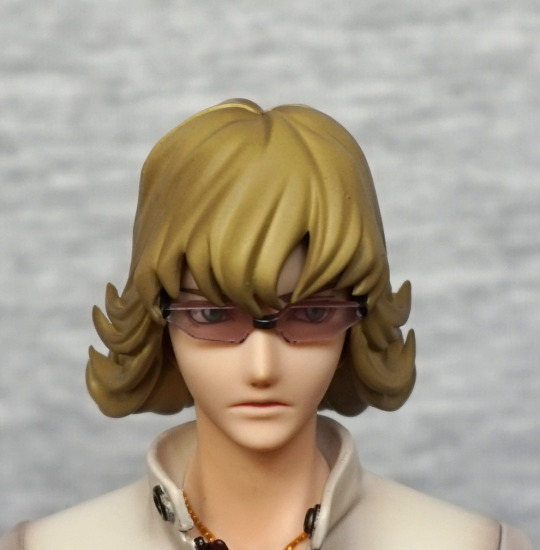 And have him wearing his glasses. Both options are equally viable, and I think come down to personal preference. On initially purchasing the figure, I thought I'd only want to go for this look, but on experimenting, it left me indecisive. 
Both of the hairpieces have been shaded well, so no issues there. 
Necklace: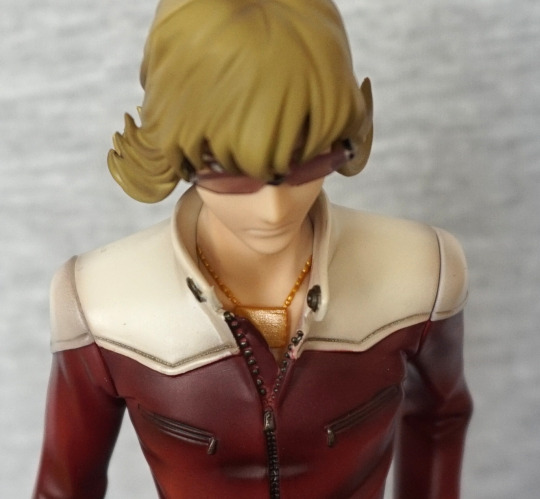 Tucked into his jacket, you will see his signature necklace. Was particularly pleased this was included. Here we can also see his jacket has a "lived in" feel, which is rare in a figure. 
Hairline: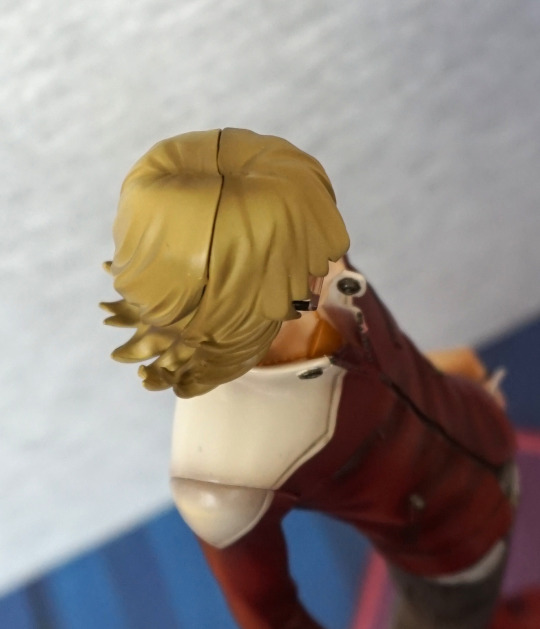 This is what the hairline looks like with his glasses hairpiece. A bit more visible than other figures, but this is not surprising given you can exchange his hair. 
Boots & stand: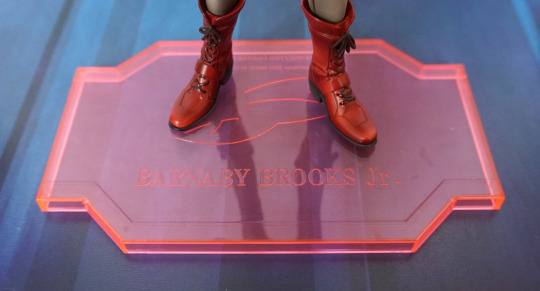 Love the red leather of his boots, and they're painted neatly. The base has his logo and name. In isolation, the stand is nice, but I'm not entirely sure it fits the style of the figure. I don't find it really detracts from it, though. 
Left: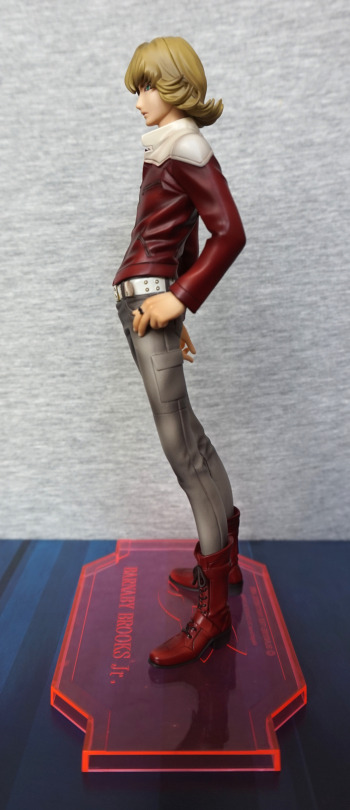 Here we can see how much work they've put into the creases in his outfit. Gives all of his clothes a lifelike feel. Some of the trouser shading feels a bit randomly placed, but it doesn't detract for me. Here we also see his hand with his ring on. 
If you prefer him ringless, he also comes with this hand: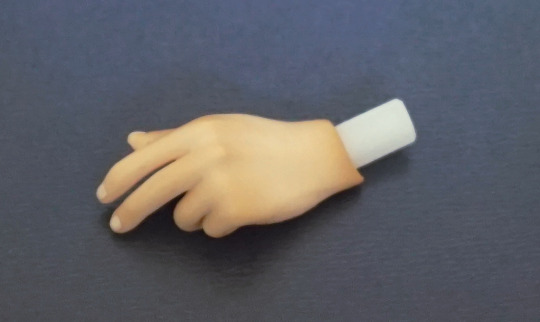 Which is identical to the other hand, barring the ring. Switching the hand in and out is easy enough, but probably want to go careful, to avoid scratching the hand or his trousers. With the connection under his jacket cuff, it doesn't look like a replaceable part when on display. 
Right: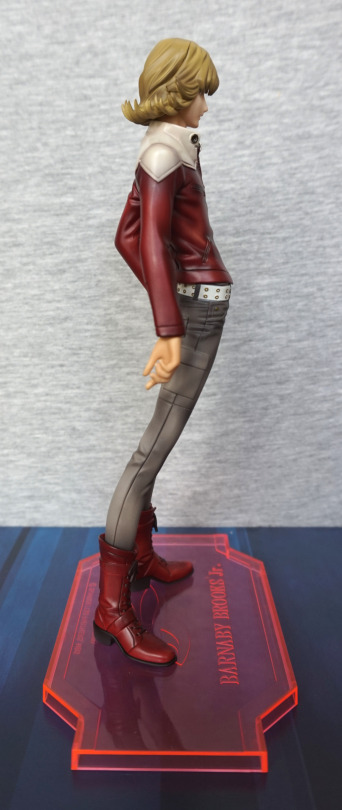 He is thrusting forward, which feels more evident on this side, as his arm & hand doesn't obscure it. He has a slender build, which feels true to the anime. Paint application looks good here too. 
Back: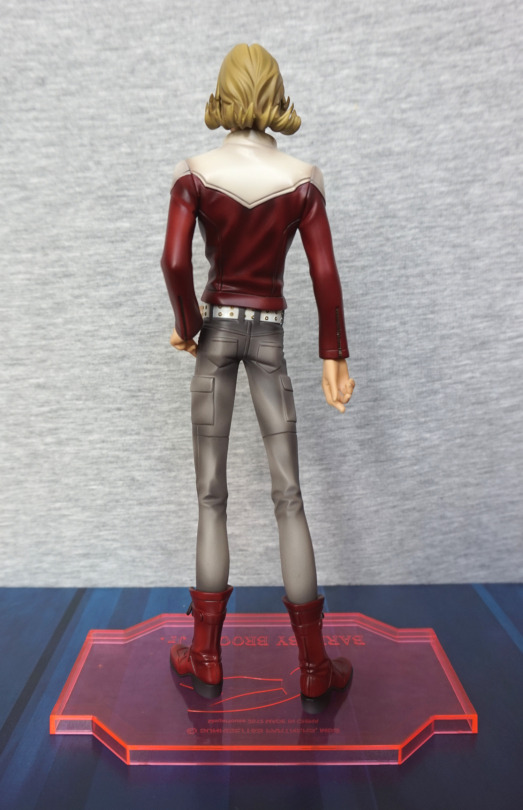 His backside looks rather small from this angle! Ok, maybe they overdid the slenderness? Definitely doesn't feel like there was any slacking off here when it came to the sculpting and the painting. All looks good, if you're happy with his build. 
Close-up of his head & shoulders: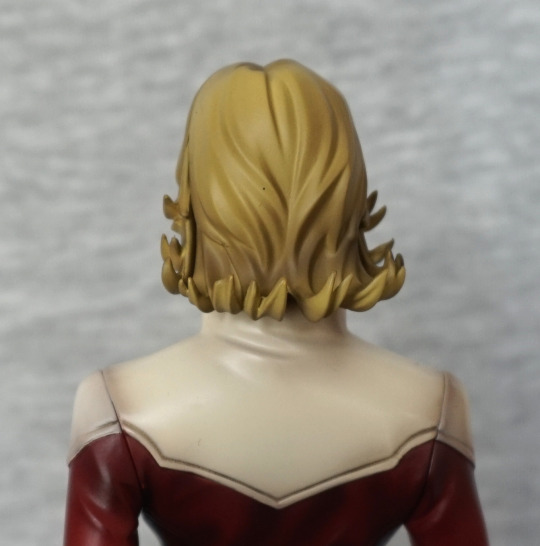 Join on the left doesn't look quite aligned, but I think I can let it off for that. Hair is nicely shaded, and the off-white of the top of the jacket looks good. I think they nailed the colour for this. 
Overall, I'm really happy with this figure, and can recommend it, if you're a Barnaby fan. Some day I might get the Kotetsu that goes with him, but I do have other Kotetsu figures, so not rushing out to buy it, unless I come across a good deal.