I bought the Asunas as a pair, from someone on a Facebook buy-sell group. The Rei was one I nearly bought from a Facebook seller, but theirs was without box, and there was a Japanese seller I've used before on eBay who had one boxed for cheaper. So I went with that one instead. I do intend to move one day, so I prefer to have the boxes for figures, if possible. 
So here's Rei and the first Asuna: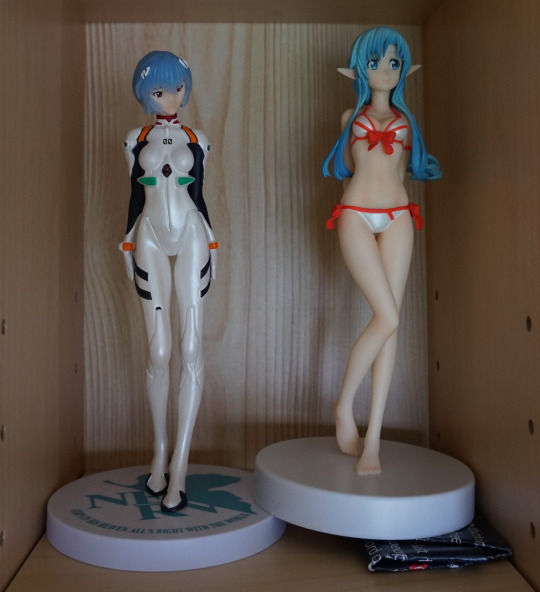 As this is on an upper shelf, the paper doesn't show from ground-level, and looks OK. I love the Rei figure – it's a bit shiny, and I love the Rei figures with the transparent hair. The swimsuit Asuna is also nice, and is quite striking, in its simple way.
The other Asuna, fairy Asuna: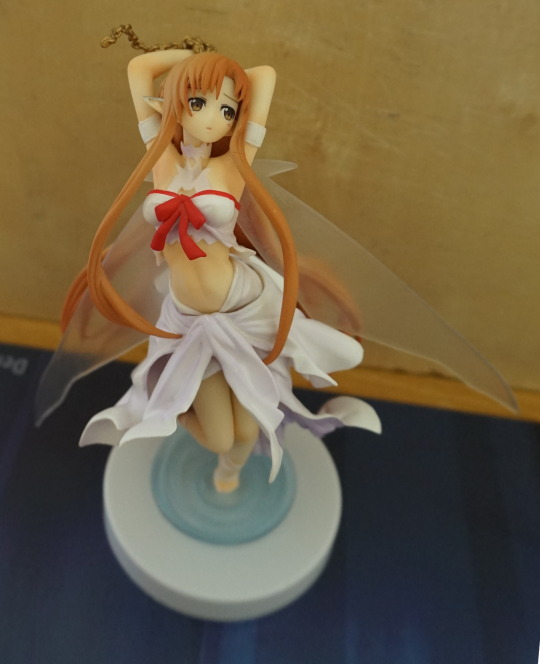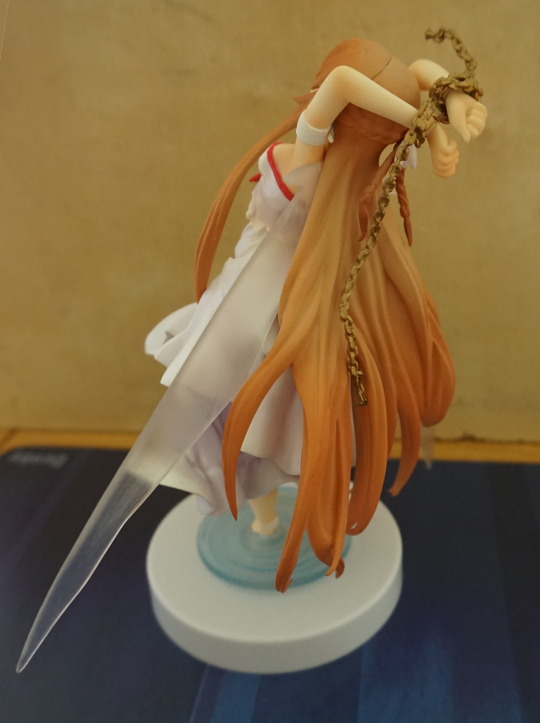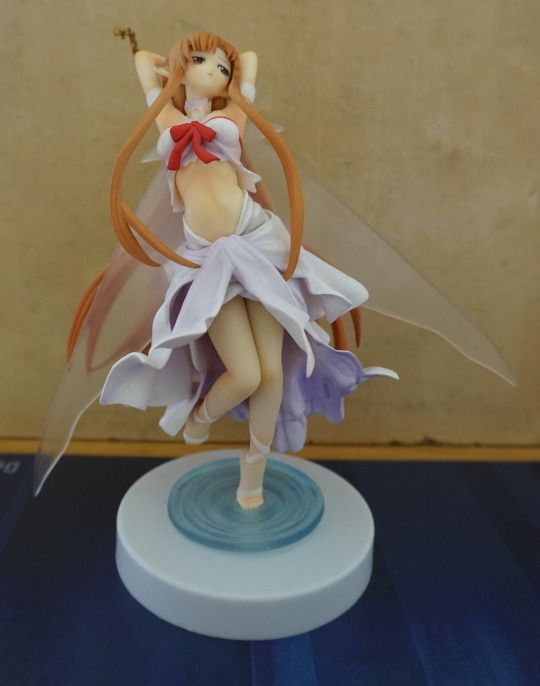 She's a nice figure, but the condition wasn't 100%. There were a couple of marks on her, which I did manage to erase mostly (one on her back is a bit visible still, but can't be arsed to completely get rid of it), and she's a bit unstable on her base, which I may get around to fixing, if it's ever an issue. Looks like the peg hole the water peg goes in has got a little duffed up, but it's not a visible factor when displayed. She's a nicely detailed figure, and happily sits on the fireplace, next to swimsuit Saber XD.