And here's something random and left-of-field for me: some Star Wars vehicles. Whilst I'm not big into Star Wars, I do find some of the vehicle and character designs really neat. Went in the Cash Converters to look at the random crap, and let my husband roam the electricals section. 
They had a huge bunch of these De Agostini Star Wars vehicles, and set myself a limit of picking my two favourite. Which turned into 3 😛
First up was a no-brainer for me, as I have a thing for Grievous: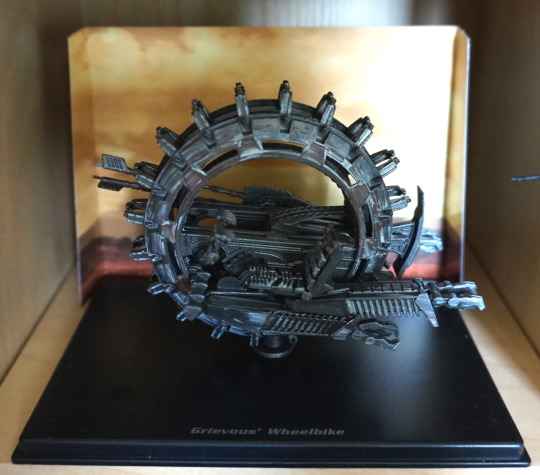 A cool vehicle to match up with a cool character design :). The details in these small models is impressive. 
Next up, something that caught my eye with its unique outline and clear display of weaponry: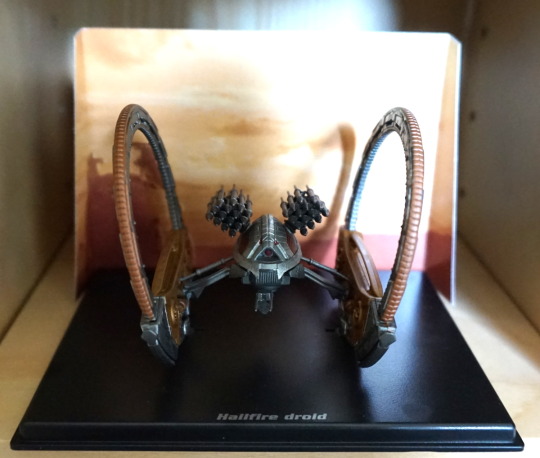 I've placed the backdrops behind these, as it does help reflect the light and show them up more, on the shelves they live on. 
And a ship style I'm a sucker for… long, thin and pointy:
And here's a shot showing the top (and what it is :P):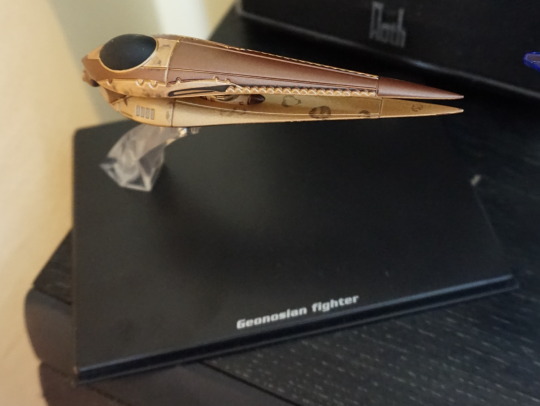 They did come with a plastic tub you can leave on top of them but I find it obscures them too much. The magazines did come with them too, but haven't got around to reading them, as of the time I'm writing this blog. However, I did have a flick through, and there's diagrams of the vehicles, which is neat. Probably a bunch of interesting things in the words too, when I get around to reading them. And not sleeping off the cold/flu thing I had recently 🙁