Bought these from an action figure and other geekery store in Gloucester. On the same day as the con. As if I didn't spend enough money there 😛
First up, this one is currently decorating my box-boxes. I put all of my figure boxes in 80L tubs, and once one or two are full, I take them up into the loft. 
So here's Lara and a Doberman: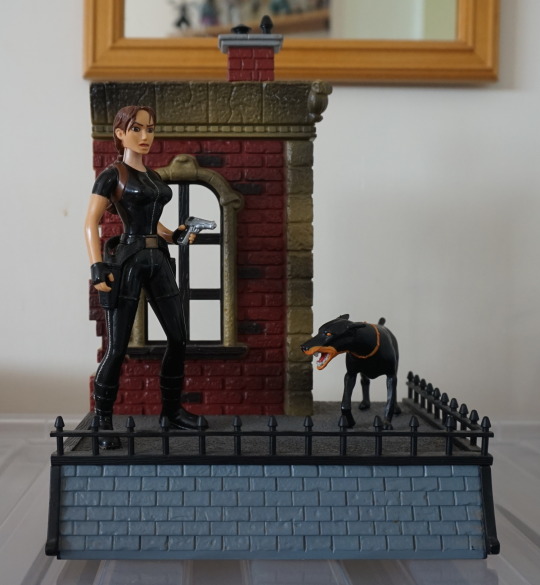 And here's Lara with a tiger: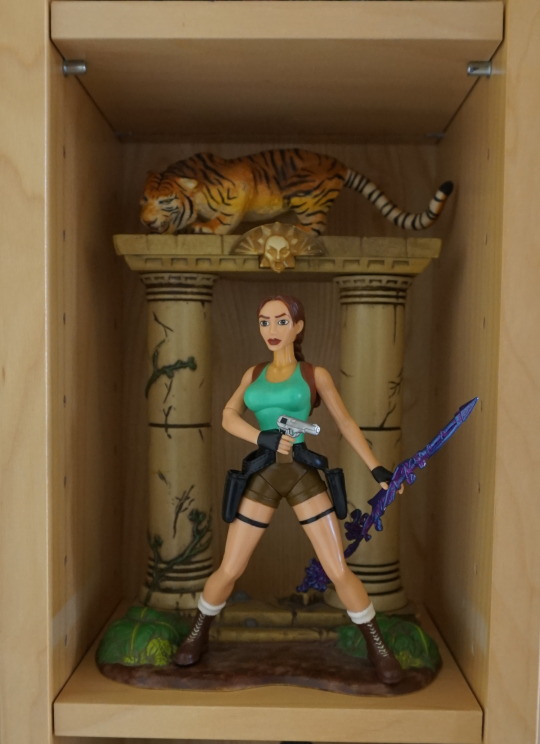 The "spear" in her hand is a magic arrow from the NECA Sylvanas figure, seen in an earlier post. Not really sure how you're supposed to combine it with Sylvanas (and other people who have reviewed her aren't sure either!) but thought it looked perfect in Lara's hand :D. Was also pleased this one fits quite neatly into the "new" Gnedbys I got recently (full pic coming in a later post).