Eaglemoss Alien Queen
Suddenly…. a wild super-large box appears! Wasn't quite prepared for the size of this one. Thought they must have padded the box for the figure, but nope, it was taking up the whole of the box sent!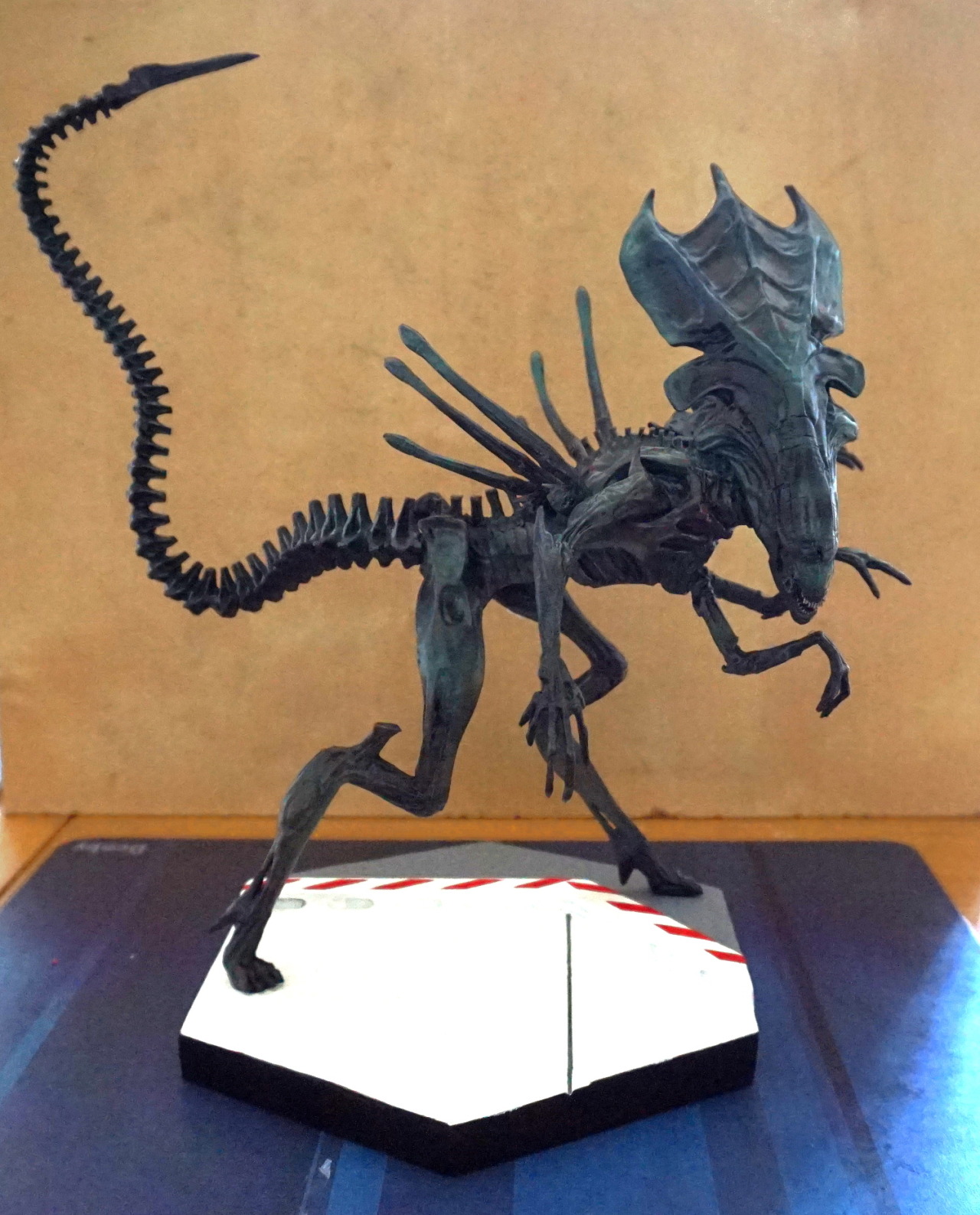 For a metal-based figure, this thing is large. It came as three separate pieces – the tail, her body and the base. Once assembled, it's rigid, and I'm not worried about it disassembling itself, so that's good. The detailing and paintwork are both nice. Due to my shit lighting, the base looks a bit arse in the post-editing, but Eaglemoss has some high-quality photos.
And here's more of my derpy ones: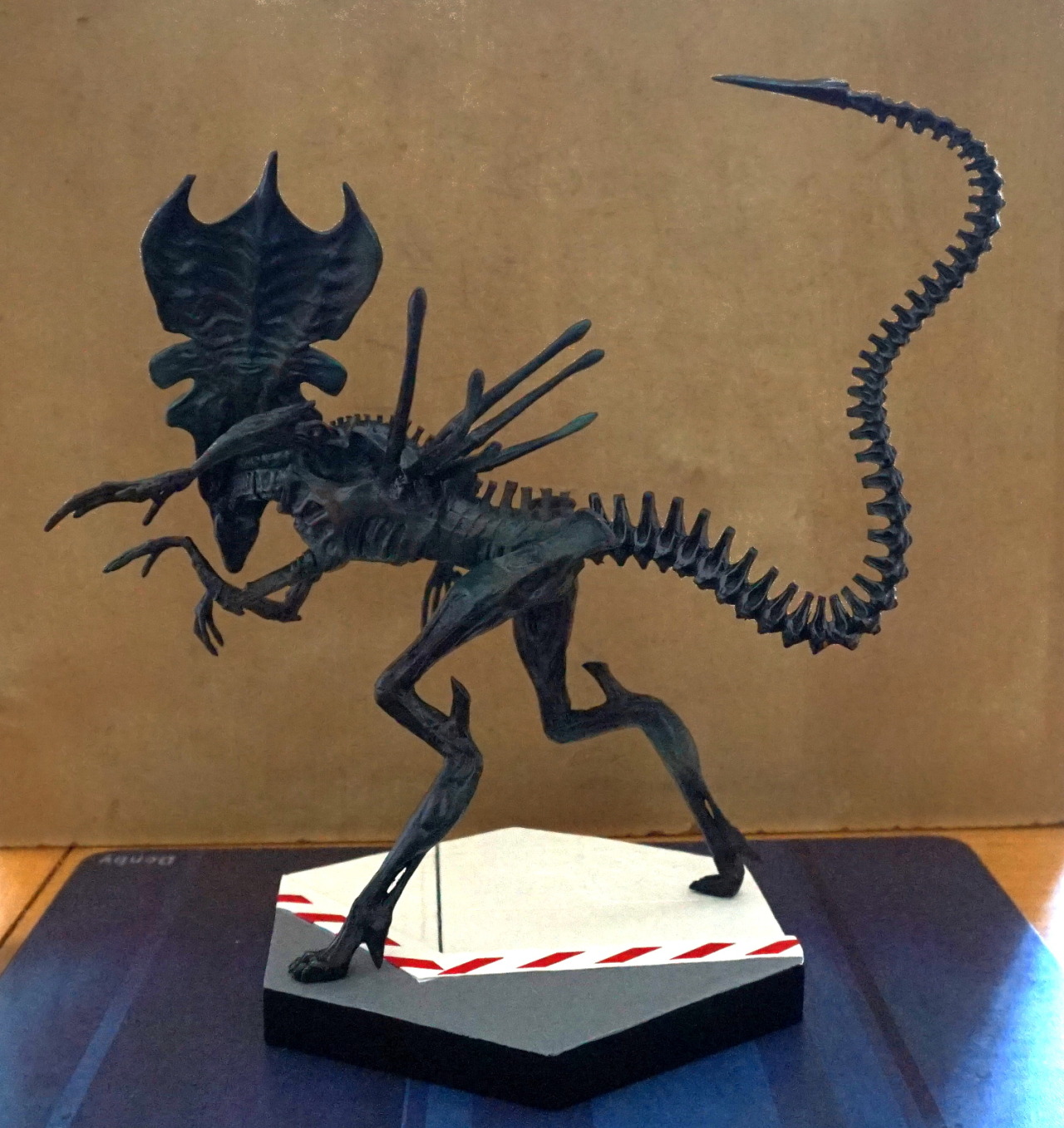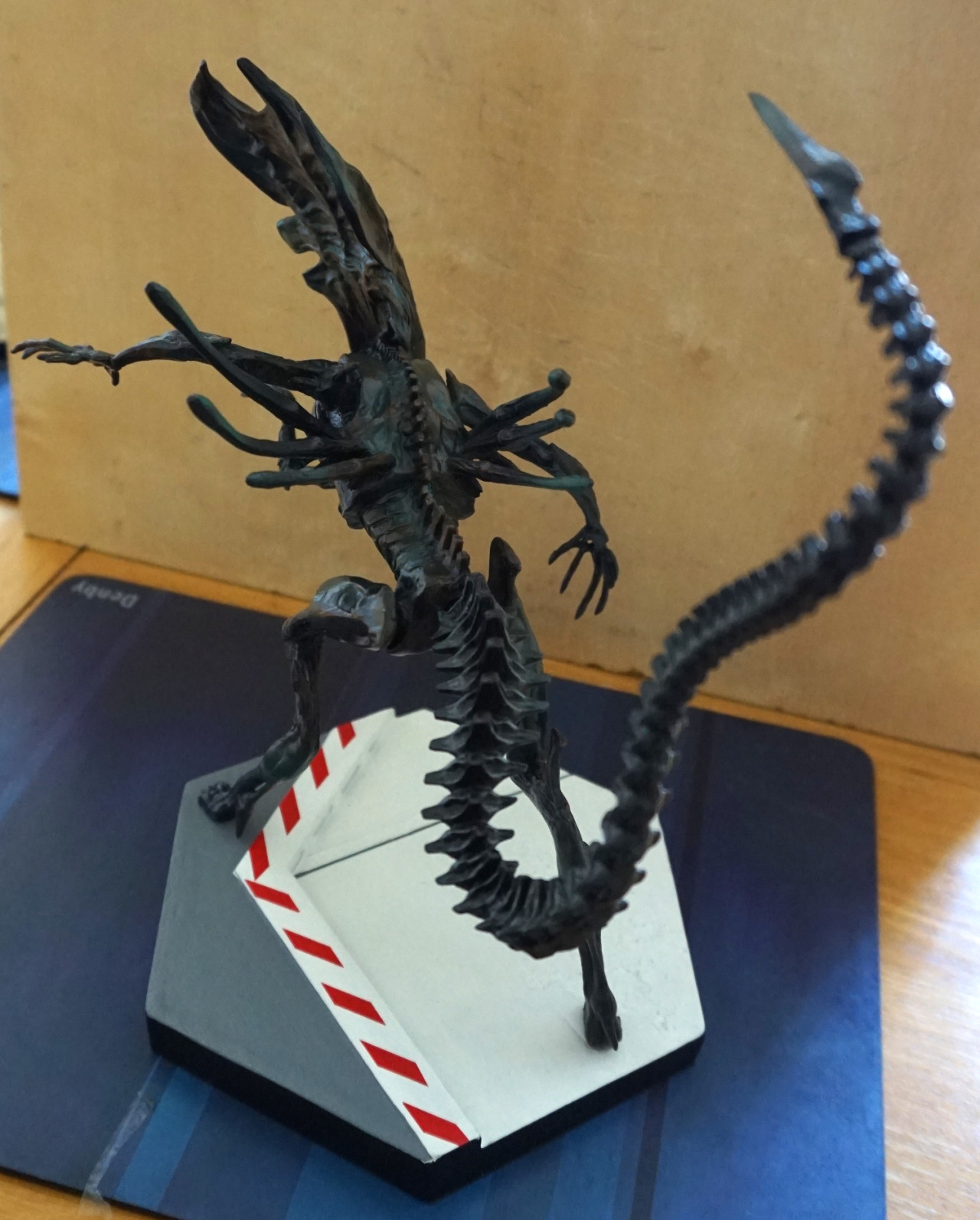 This last picture has less editing, so the base looks much more like it does irl. Went hunting for a discount code (which I found!) as I thought I might be slightly disappointed by it but nope… totally happy I got this one. With the code, I'd say it was worth it.