Saw this as I wandered around the supermarket, and decided to grab it as I have a few of the Bionicle Lego sets: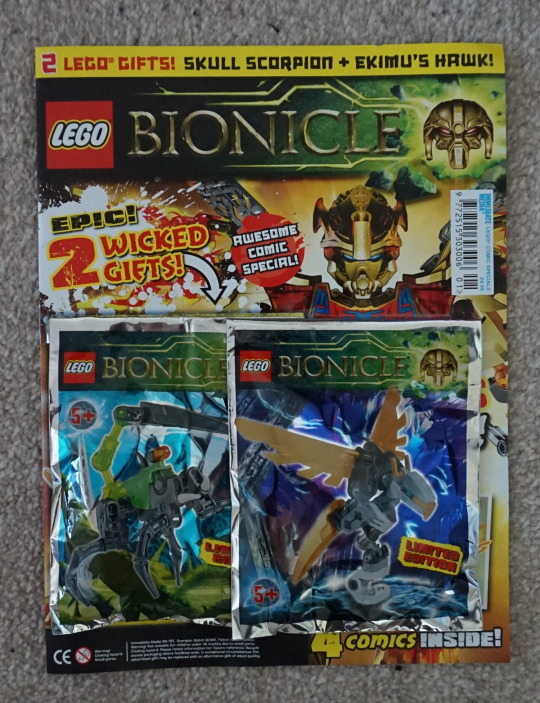 That, and it came with two things, which makes it more worth the £5 asking price. As expected, the comic wasn't much to look at. However, the figures were a bit more than I was expecting. I also appreciated that the sets were in resealable packets – means I didn't have to destroy the packaging to get the stuff out (and I can put the mini-sets back in the bags if I choose to put them away at a later date). 
First one lived up to my expectations: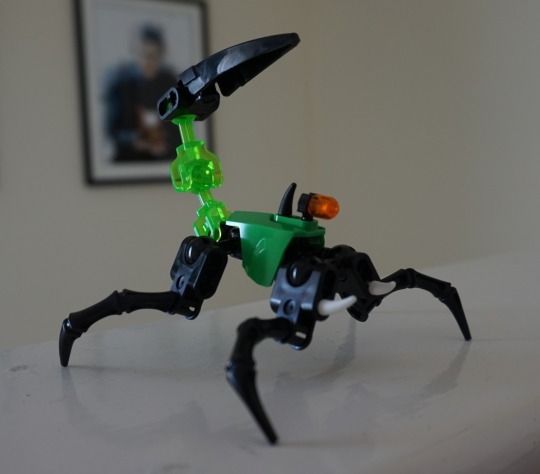 Yep. It's a pretty basic Skull Scorpion. Does the job of being a small thing. 
Side view: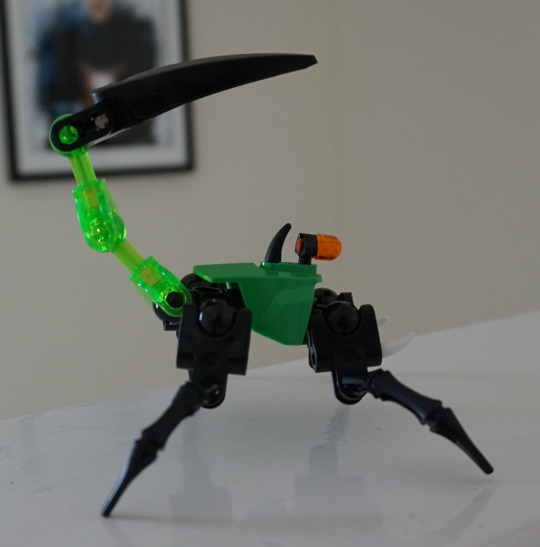 However, the second had an interesting feature. So here's Ekimu's hawk: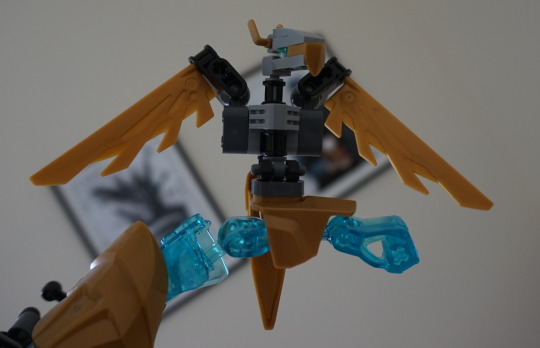 …. but what's that he's standing on?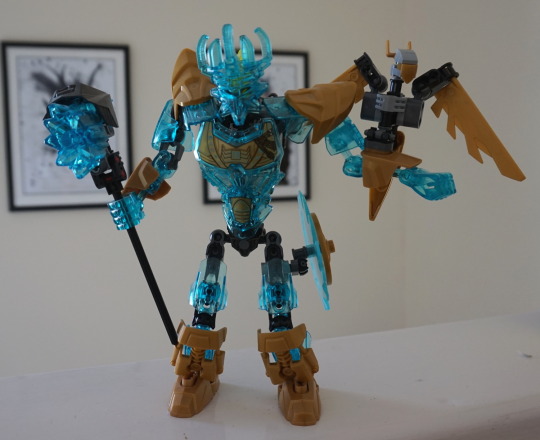 Ekimu! One of the sets I do have ;). Originally his shield is to be placed on his arm, but with this hawk set, you get a clip to store his shield on his hip, and can then put the hawk on his arm :D. So this one exceeded expectations and does look rather nifty with Ekimu! Maybe if I had remembered his name, this would have come as less of a surprise, lol. 
Here is Ekimu back on his shelf: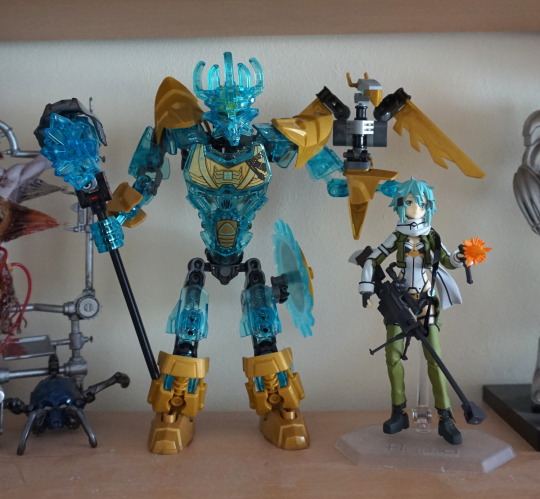 Whilst I have Ekimu, he's a retired set, so I can see this magazine purchase potentially being awkward for younger fans without this particular set… though you could sit him on the arm of another Bionicle, or sit him on the part that goes into Ekimu's hip, as pictured on the packet. Bionicle is going through a bit of a weird time right now, though still find it a bit on the odd side they release an addon to a retired set. I'm not complaining though!