Just a small loot item today, Barnaby as a chess piece: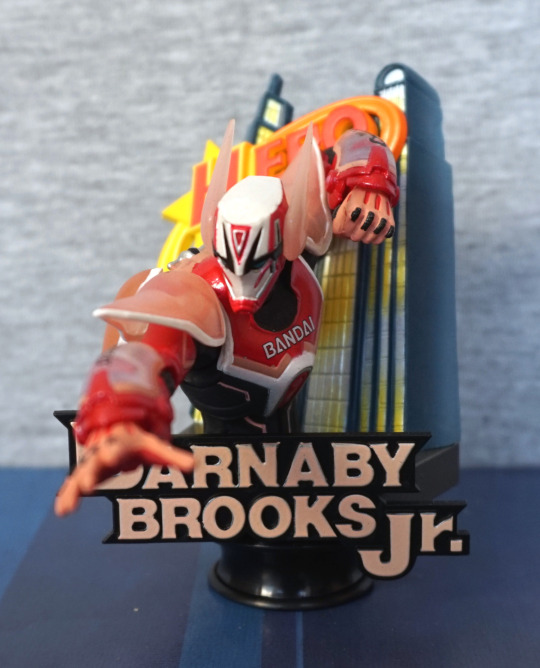 I like the pose in this figure, and the backdrop. And the fact it doesn't even look like a chess piece. The paint is pretty decent for a figure of this size, and he has the translucent pieces he should do. 
Left: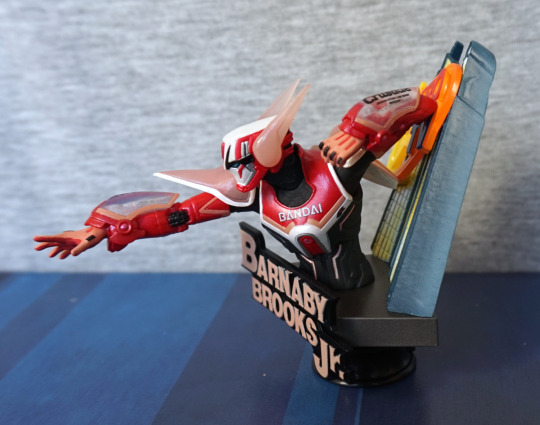 Here we see he's very close up to the backdrop. His chest is done well, and nicely detailed. Here we can also see his eyes are painted, and he has paint details on his inner arm. And the "TV" part of the "Hero TV" logo.
Right: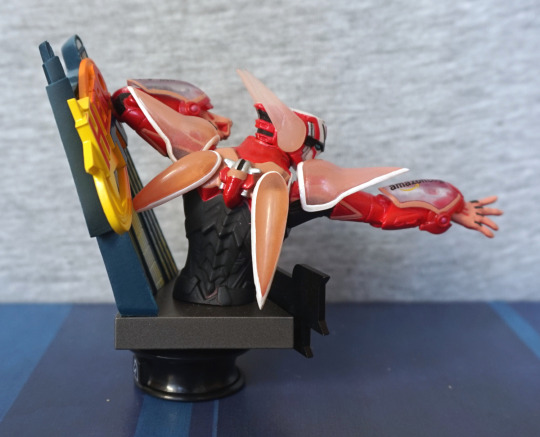 Here we have a goodly amount of detail too – he has his thrusters, and all his back plates. 
Back: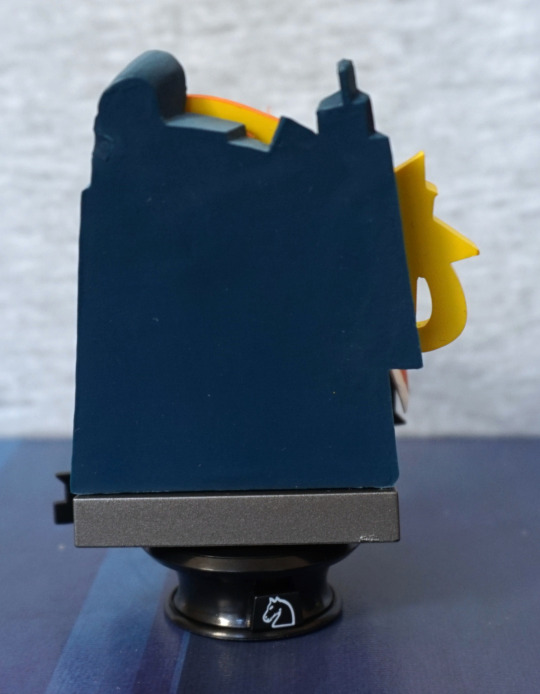 Not much to see here, though apparently I have the base rotated, so the only clue that he's a chess piece is back here. You'd need a pretty big board if this is the size of a chess piece… the base isn't too big, but he's the size of a trading figure, so you'd need a good-sized board if you had a set of pieces… However, researching it, it's more of a 'concept' set, where you'd just collect one of each, rather than a chess set's worth. 
Here's an angled shot: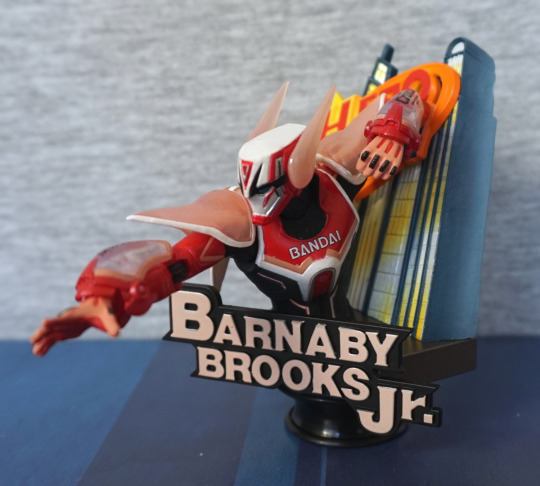 I really like this piece. I'd collect the others, if I came across them for a decent price. A good amount of detail has been put into the sculpting and the painting for this figure. I'd recommend these figures, but maybe not for actually playing chess.