After making the Black Lotus and Silver Crow model kits, I decided I needed more. After hunting around for something from an anime I was familiar with, I came across Tiger & Bunny. There were two versions – I chose the "Style 2″, as these ones looked nicer than the original counterparts. Doing the research for this blog, I think I made the right choice, but these ones were the far more involved to build, owing to the number of stickers they have. 
So, let's see what the end result looks like: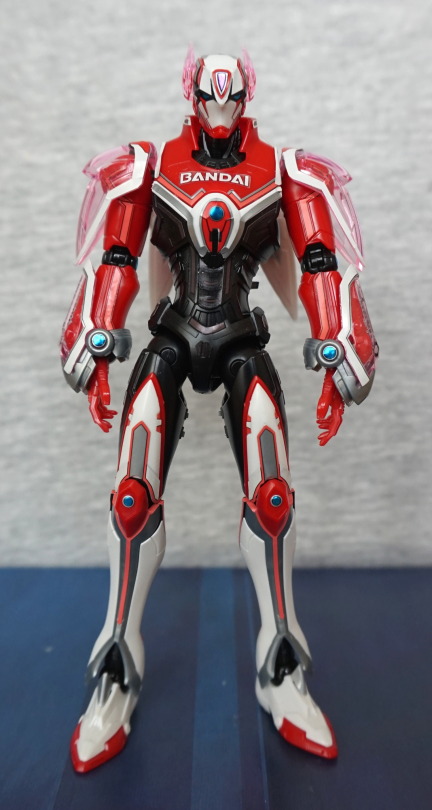 I think he was worth the effort, and came out really well. The articulation is good too, and you can do a range of poses: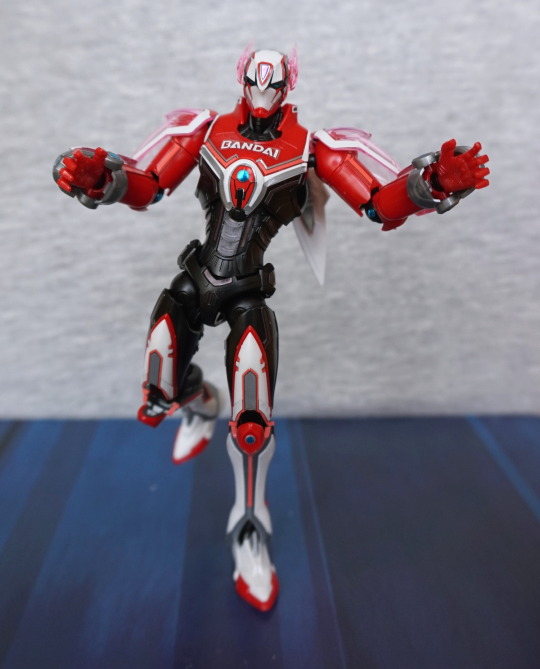 Here he is, running into battle. Or stopping Tiger from doing something stupid. The stickers, once on, work really well and give the figure a decent amount of detail. I love the blue shiny stickers. The downside of doing Barnaby's stickers was that most of them sit on top of the ridges, meaning they're hard to get in place. This is due to most of these areas having a coloured border. 
Left side:
Love the clear areas on the armour. His head has a good shape, and his head "fins" look neat. Also love the way the side of the legs turned out, where the colours work well together. 
Right side: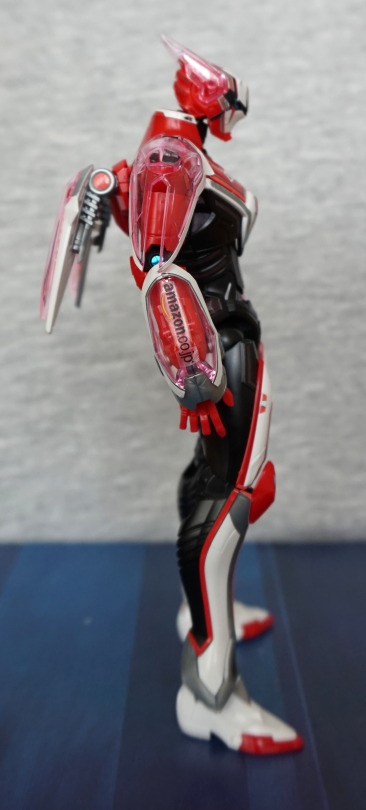 Not too much different from the left. Looks good 🙂
Back: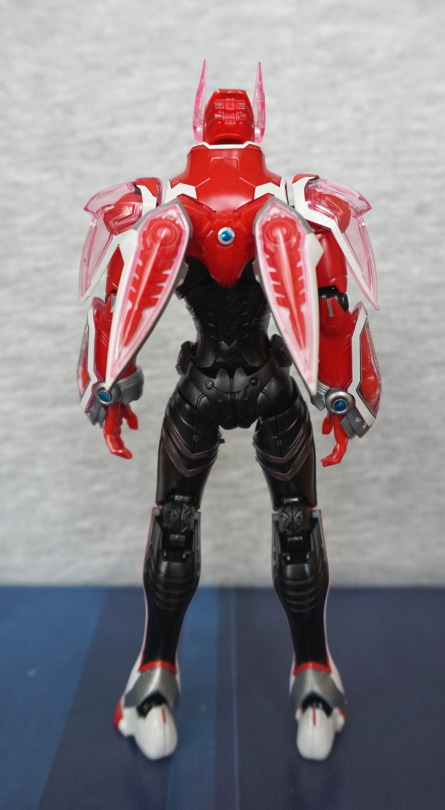 Love the wings/jets on his back. The detail of the red plastic behind the clear plastic works really well imo. Here you can see where some of the sticker son the back of his thighs didn't quite sit right on the ridges. Annoying. And one of his butt stickers has since walked off :/. Not sure where that one went, sadly. 
The base of his spine comes out, to reveal a peg hole. I have some bases on order, so I can put Tiger & Bunny in action poses, when I display them. 
Overall, I'm definitely pleased with this figure, despite having to be careful not to nudge the stickers, and the amount of rude words that went into putting them on XD. If you'd like a more involved model kit, I would recommend this.