Lastly, we have Sonia Blanche: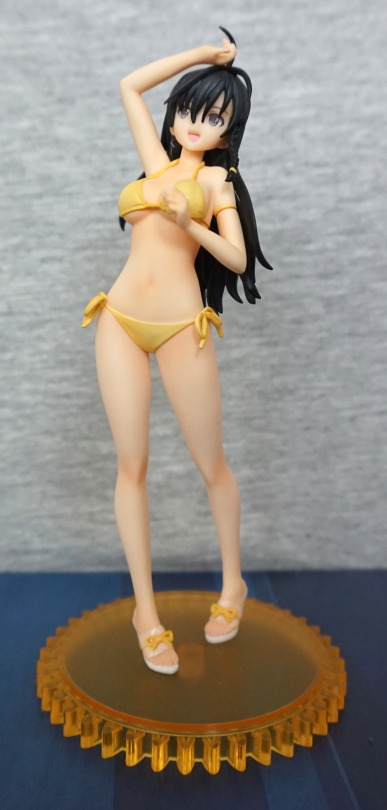 Originally I didn't order this one, as I wasn't aiming to collect the set. Then I decided I wanted all the S-Style figures, so I waited until she was near release for pre-orders to re-open. She came up on Nippon Yasan, pay immediately. So I did. Then a few days later she got delayed a month. D'oh. Out of the three, I think this one is the least visually interesting. She does seem very happy to see the beach though! I think she has a nice bikini top, and the bows on her shoes are very nice. 
Left side: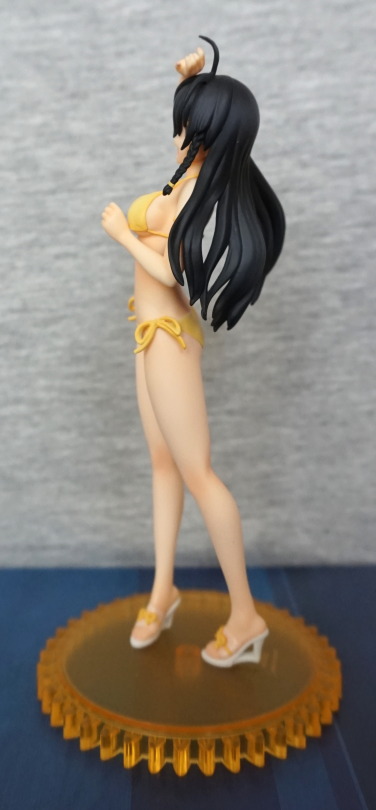 Plenty of side-boob going on there. And she has some nicely sculpted bows on the side of her bikini bottoms. Her hairs have strands to them, making it a lot less plain than just one moulded section. The ponytail towards the front of her hair is a nice touch. 
Right side: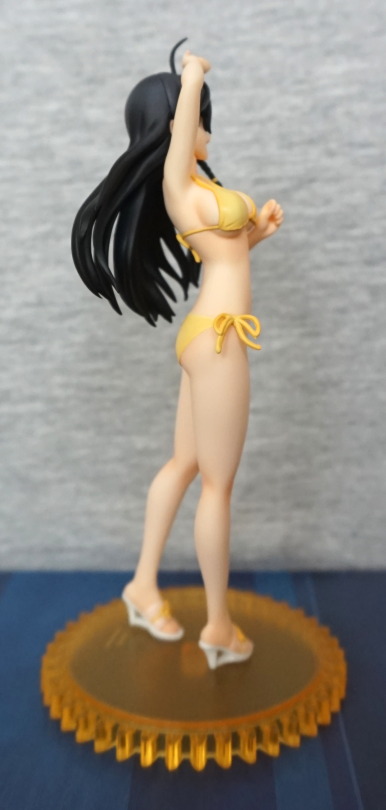 She isn't hiding too much ;). Her hair looks good from this angle imo. 
Back: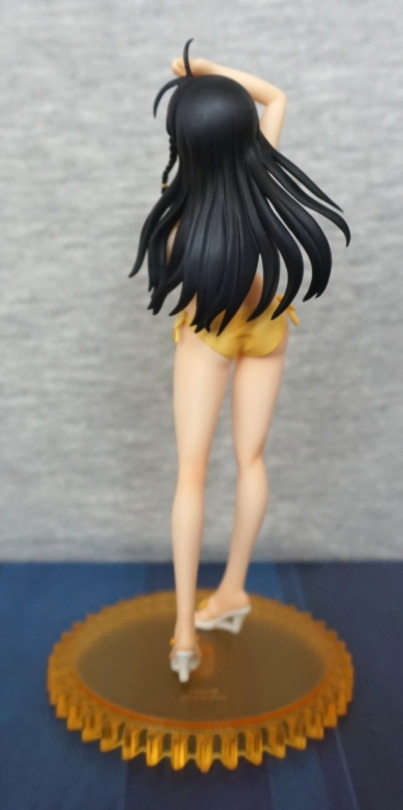 I think the hair works well on this figure. The back of this figure is sculpted well, and painted well. Not too much to say really!
Overall, I've warmed up to this figure since owning her, but I still think she's the visually least interesting of the three, so I'd only recommend her to anyone who wants a Sonia Blanche figure, or people who are nutters like me who are collecting the set. She's definitely not the worst of the set – there isn't anything wrong with her imo, unlike some of the others, she's just a happy beach figure.