This is Giles de Rais, who was the caster in Fate/Zero: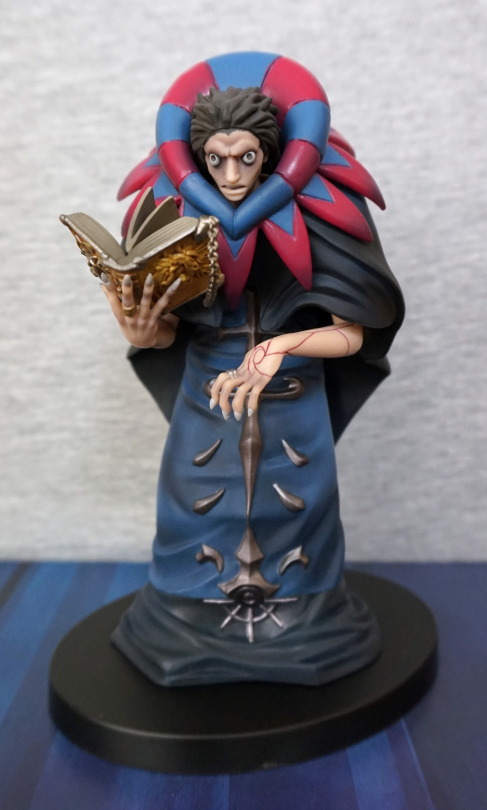 And most of the reason I did a forwarded order from Suruga-ya. And man, I shouldn't have been ignoring this guy – he's a really nice figure, and heavy! The paintwork on this figure is really nice, and the details are good. My main gripe is that his underskirt isn't recessed, so the colour change on his robe looks odd. At first I wasn't sure why it was like that, but looking up pictures of him, his robe is formed of two layers, one darker than the other. 
Here is a close-up of the marks on his arm: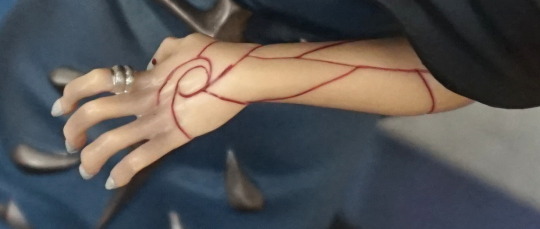 The lines have been nicely done, and do look like he's carved them into his arm. The shading is really nice on his hand, the rings look good when you're facing him, but here you can see where they chickened out of painting them between his fingers. 
Close-up of his face: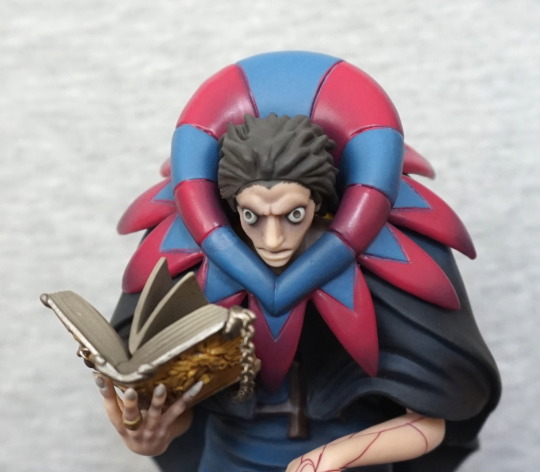 Yep, looking like his crazy self! I love his oversized robe, with the insane collar. 
Before we look at his other angles, let's have a good look at that book of his: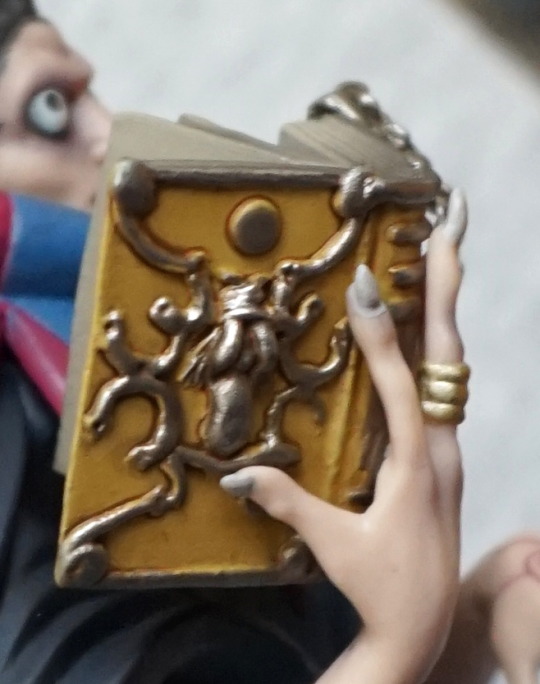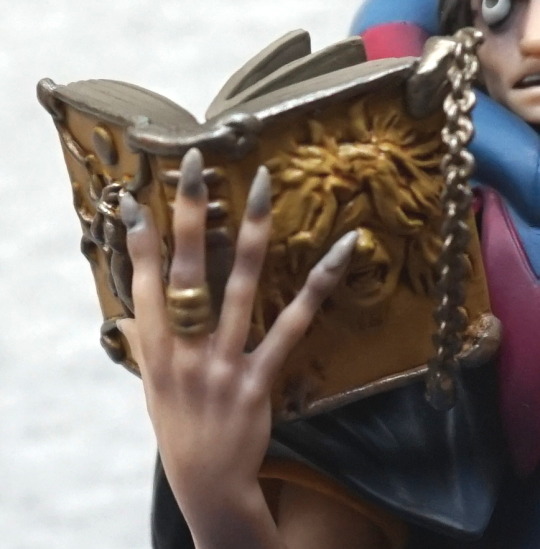 Love the sculpting on this. Everything has been painted well, with minimal slop. Love the attention to detail they've put into this part of him. 
Left side: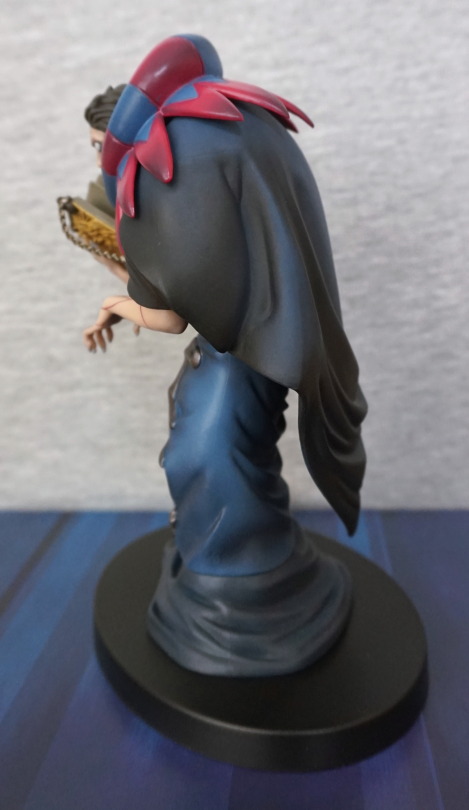 Love the blue highlights on the cowl. Here you can see there is some concession to marking out his under-robe, but it sort of falls short for me. 
Right side: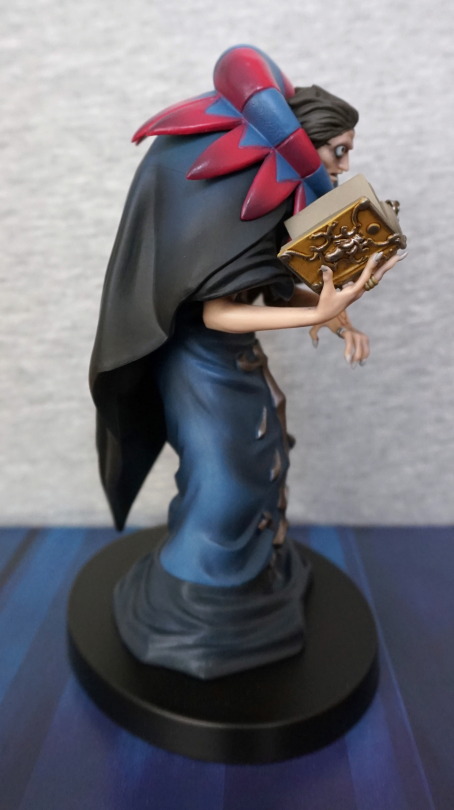 Here it almost looks like the upper robe is recessed instead of the under-robe. No wonder i was confused initially. Lovely shading accents throughout his robe, on all layers. Really adds to the detail, and gives this figure a scale feel. 
Back: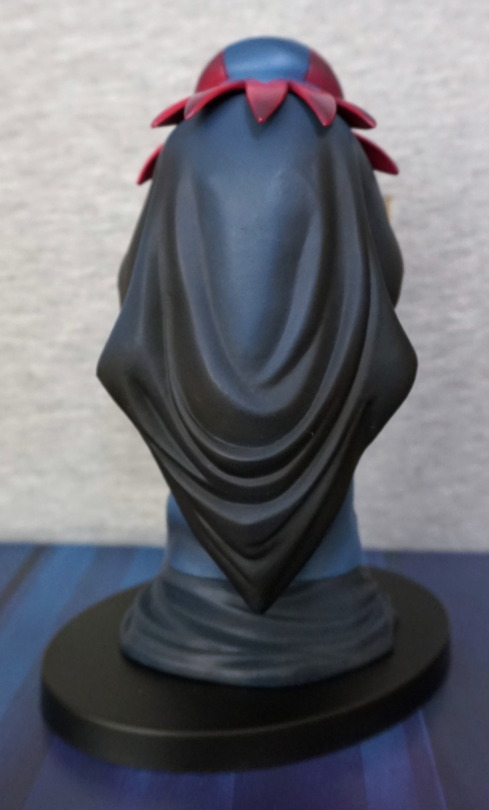 The fabric on his cape hangs well, and looks good with the blue highlight. 
Overall I'm really happy with this figure. Don't think I could ask for much better. Just for that under-robe really! I'd recommend this figure, if you can get a hold of it. Most of the Fate/Zero DXF figures are hard to get hold of now.