This is a Figma I've wanted for awhile, but her aftermarket price is rather potty. Was hoping to see some re-releases of Rider figures due to Heaven's Feel, but not much announced right now. Some new figures, but nothing that took my fancy.
So here I have the Rider Figma that I picked up in Japan: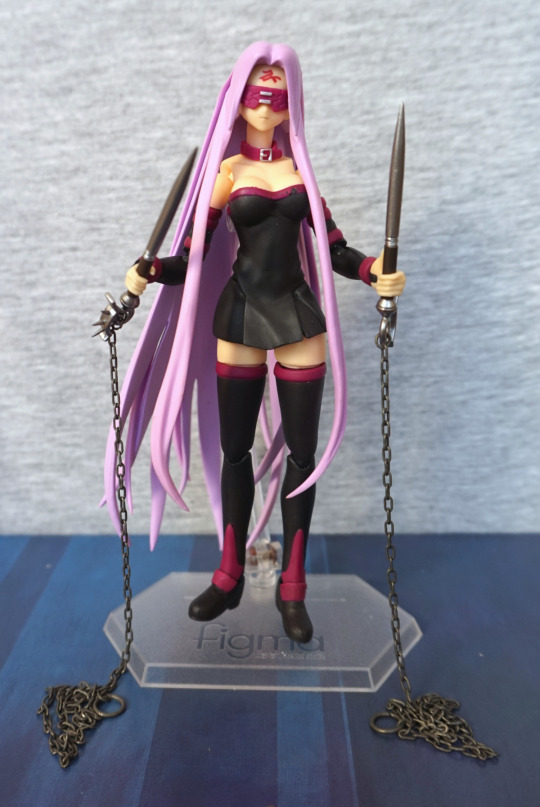 … who was a "reasonable" price as she's a bit damaged, and had no box. Here you can see where the rubbery purple stripe that goes along her top has been scraped off partially – when I display this, I will likely use her hair to cover it. 
Her legs have a weird gap where they join to her boots – looking at someone else's pic this isn't unique to mine. The colours are nice though, and look like Rider's colours. The top has some detail in it, but not a huge amount. She is one of the earlier Figmas though. 
Face: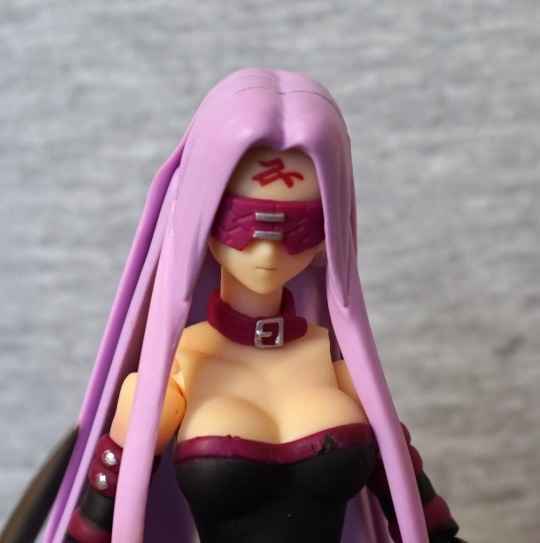 I like her masked faceplace – always preferred Rider with her blindfold. Her face is painted and sculpted nicely. Must ignore the mess. I like her collar, but the silver isn't quite in all the places it needs to be – it's painted on the front, but some silver paint on the top of it would make it look better imo. 
Left: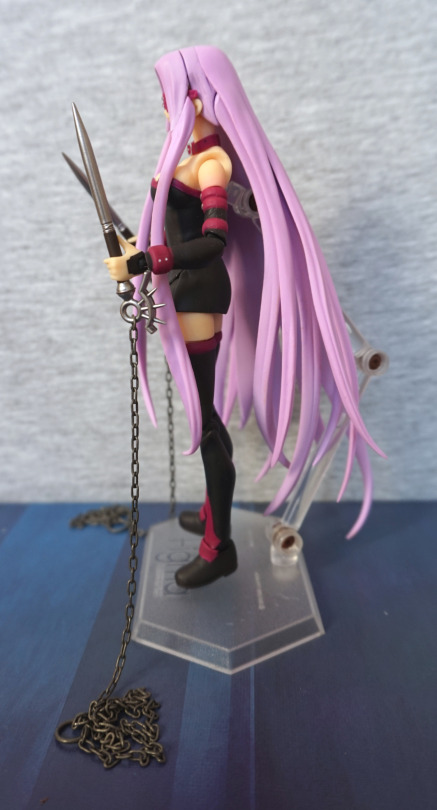 I like he hair, though her fringe is pretty loose. Not sure if that's just mine or a common issue. Have to be a bit careful when posing her. Her spike-weapons are nice, and look the part. She also holds them well, and plenty of chain to pose should you wish to!
Right: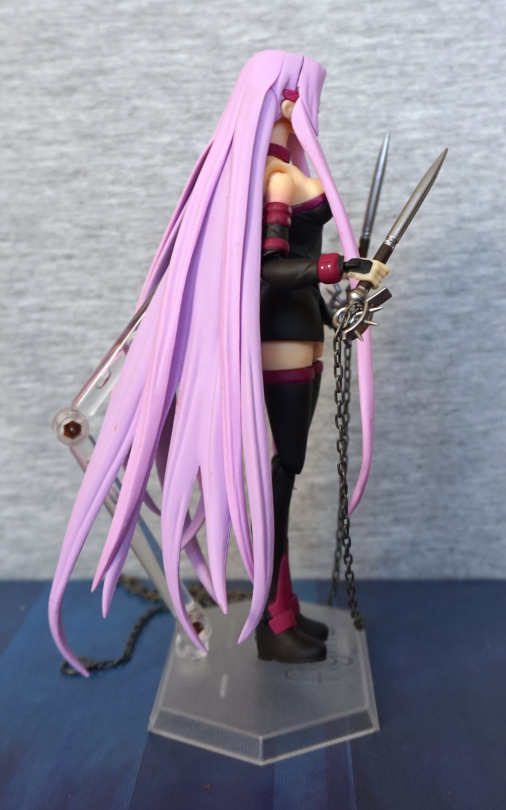 Lotsa hair! Her sleeves look OK, but nothing special. 
Back: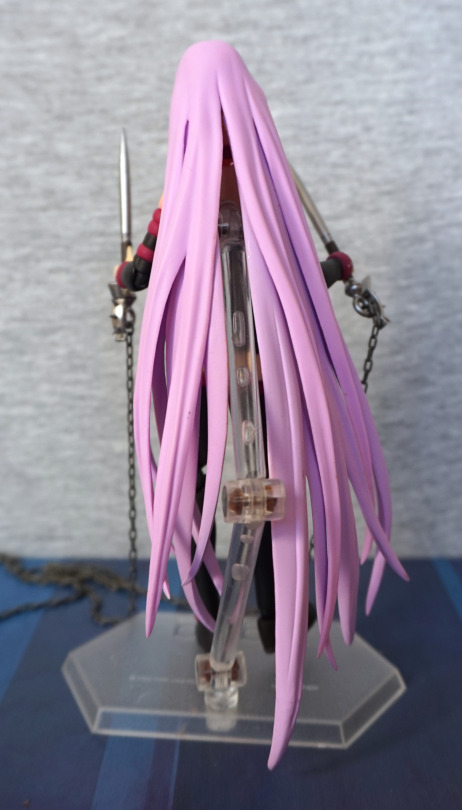 Here we can see the hair parts enough for the stand to fit through. The hair is super-flexible, so this isn't an issue. Screws could do with replacing on this stand though. Or, erm, get another stand.
Weapon close-up: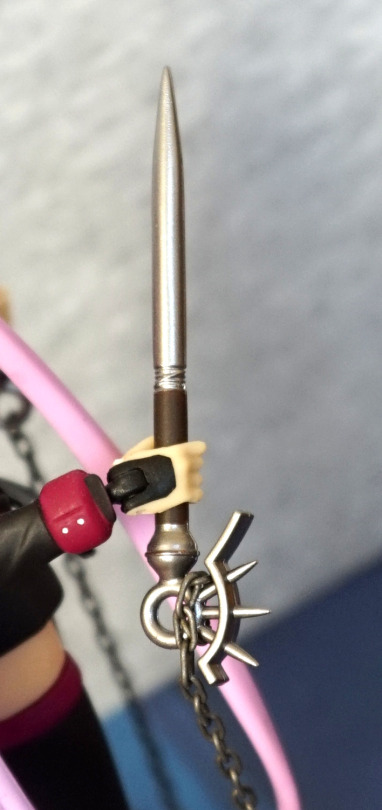 Yep, lookin' nice. It doesn't feel particularly detailed, but I don't think there's a huge need for them to be.
Overall, I'm glad to have this figure, but I think it'd be really good if they did a "renewal" version with more detail. Whilst she has a lot of stranded hair, it's pretty blandly done in execution, which I think would be improved in a newer version. Her legs could do with sorting so the joint shows itself yet, and some shading on her top wouldn't be amiss. Overall she's an OK Figma, and I'm glad to have her, but I wouldn't have wanted to pay the full aftermarket price for her. Maybe with modern improvements, she'd be worth more to what Figma prices are now, but in her current incarnation, I'm less inclined to pay full whack. 
I'd say this one is for the Rider fans.