This was the figure I bought with Miku – Pyramid Head from Silent Hill. This was one that I was dithering about buying, as it's not a franchise where I've actually played the game, but I'm sort of fascinated by Pyramid Head. 
So I decided to buy him, as I could do so for a reasonable price: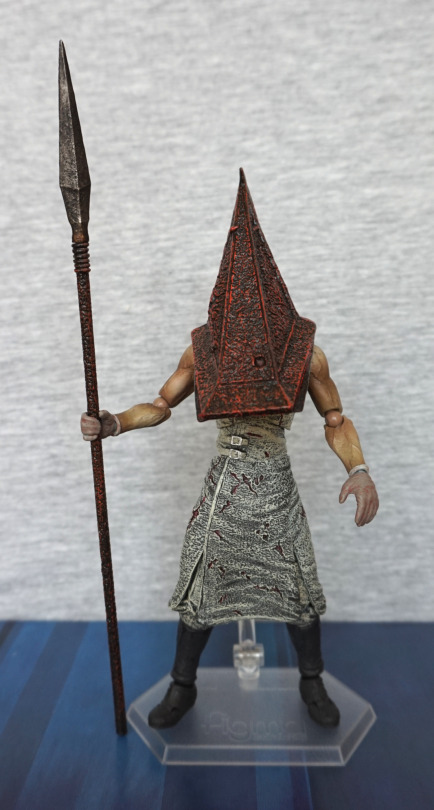 So.. the differences between this one and Miku… Here we can see there's a lot more detail and texture. He has sculpting and shading on his arms, which I think works well. What doesn't quite so well is what's supposed to be his gloves – just sort of looks like his hands are miscoloured somehow. 
The pyramid looks nice though, and his dress looks good with the creases, buckles and rips. Here we also see him with his spear, which I particularly like the paintwork on the pointy end. 
Left: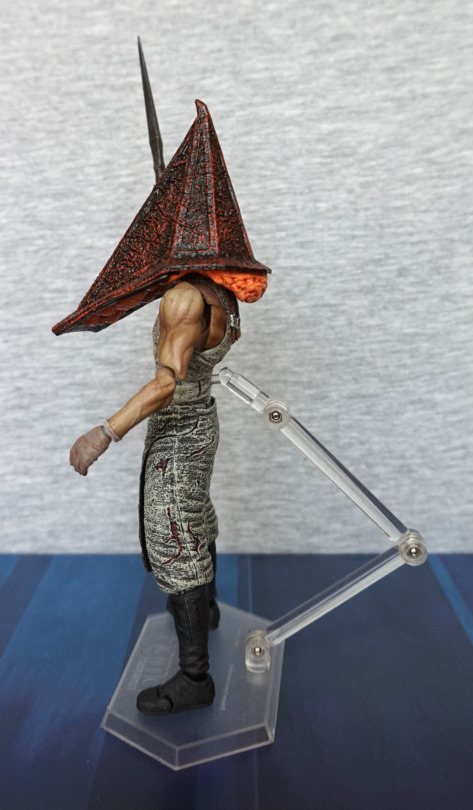 Here we get to see… some sloppy brains. I think they've done some good things at the side to help hid the joint. The shading on his arm helps to give it a fleshy texture. We can also see he has articulated toes, to help pose him. 
Right: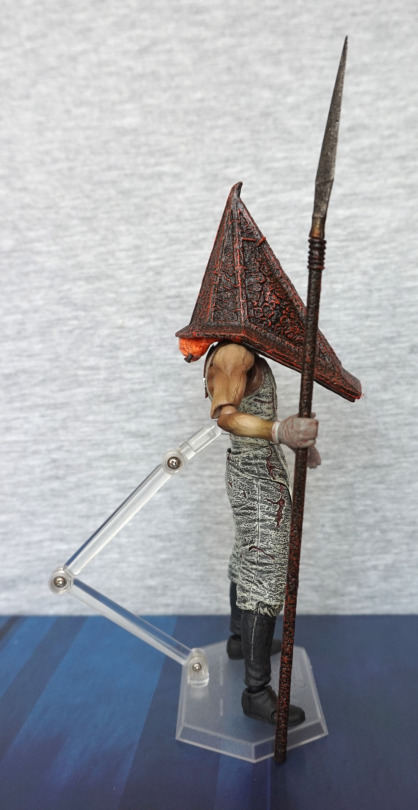 Ouch, that nail in the brain has got to hurt! Shading looks good here too, and a fabric semaline sculpted into the side of his clothing, to add detail. 
Back: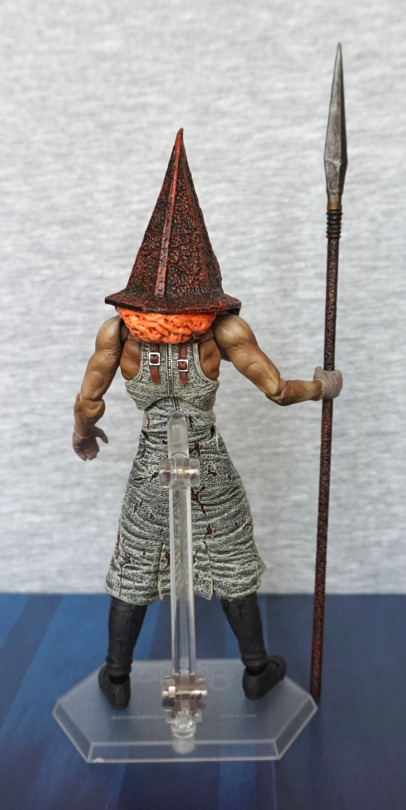 Here we have some leather scraps nicely sculpted & painted. I like the power stance he naturally has, and the shape of his body. Brain has some paint details to emphasise the wrinkles in it. 
Hm, let's get a closer look at his brain: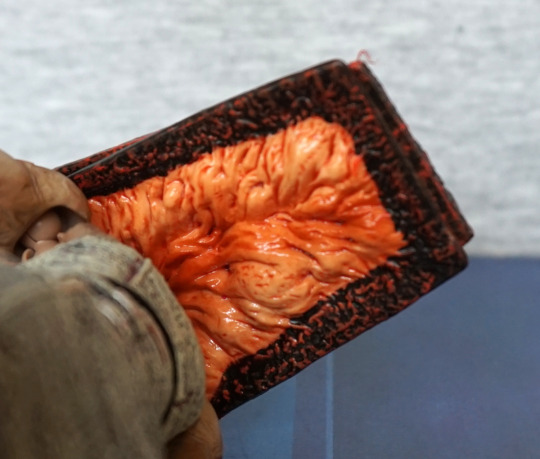 Gorey! I like the way they've fully painted this. Definitely helps with the horror vibe.
Back part: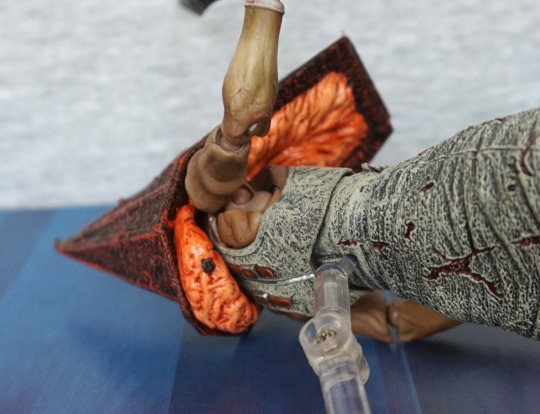 Yeah, that guy's gotta have a headache! 
Accessories: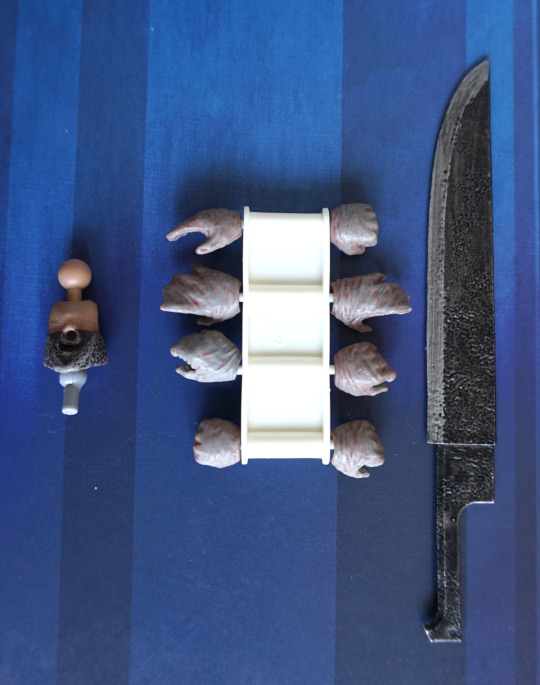 Here are his other hands, which appear saran-wrapped. This other neck piece, on the left, has a hole where you can put the base part of the spear "through" his neck – I though this was a really cool addition, but I'm probably not going to use it as I like him wielding the spear, and I'll likely keep knocking it out or it getting in the way if I put him with other figures. The large knife looks good, but I wish the wash followed the curve of the blade. Overall some OK accessories. 
I do really like this Figma. I have a soft spot for horror stuff, and this dude fits the bill. If you can pick him up at a reasonable price, I think fans would be happy with him as an action figure. He seems to lack much competition in the action figure market. Sort of surprised someone like NECA hasn't picked him up, but hey, we have this one at least 😀