And here we have the only other figure-related items I bought during Toys R Us's closing. 
First up, Aquaman: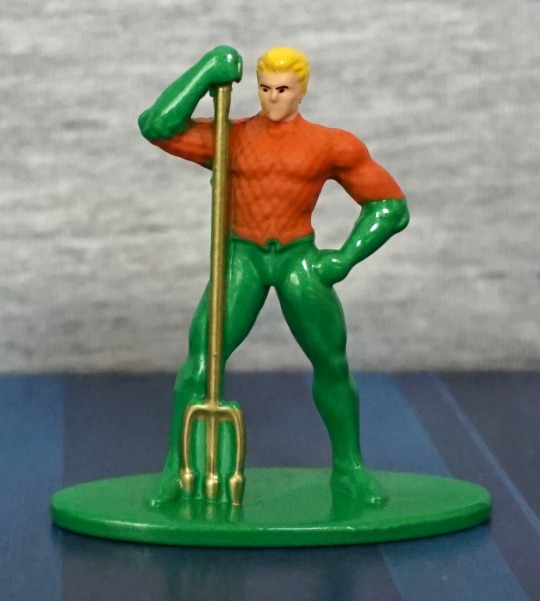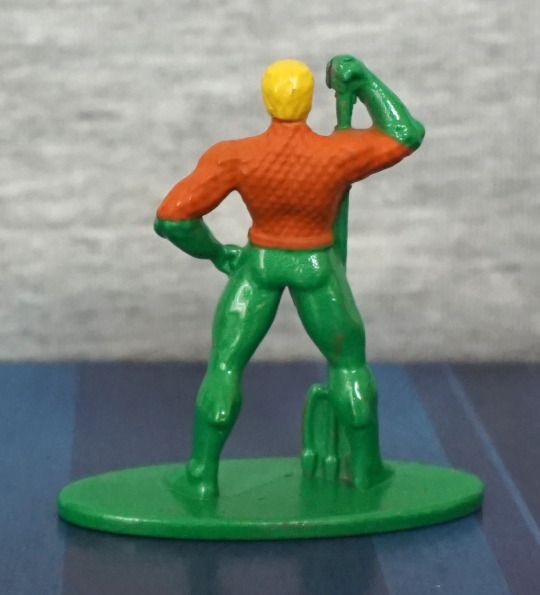 Paint on this figure isn't too bad, though the trident with the green bits between the tines is a bit odd, but can understand they moulded it like that so the tines wouldn't be too brittle. Not sure if the gaps would have been better as green or black. Green does kind of blend in, with the green base & legs of Aquaman. With these figures, they don't have painted mouths, but honestly, that's a better option than a poorly drawn squiggly line that can stand to make the figure look even more "off". One thing I don't like is the trident wasn't painted on the back, but I don't think I'll be looking at the back much. What's more annoying is they didn't paint his belt – they had gold paint for the trident, so why didn't the belt get painted, darnit? Hunting down a prototype shot, they painted his belt orange. Sigh. 
Next figure is Superwoman: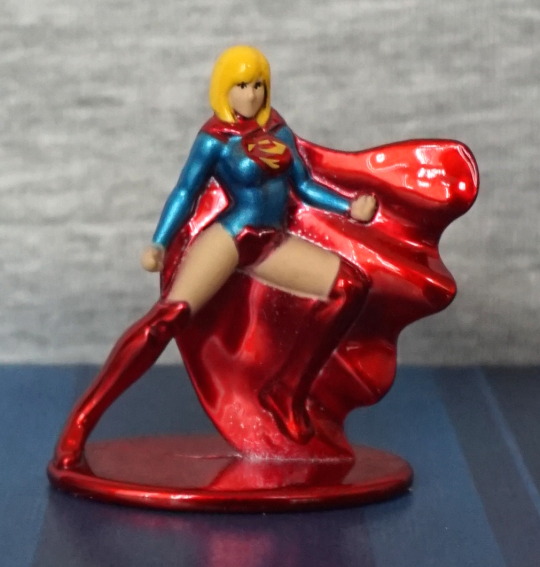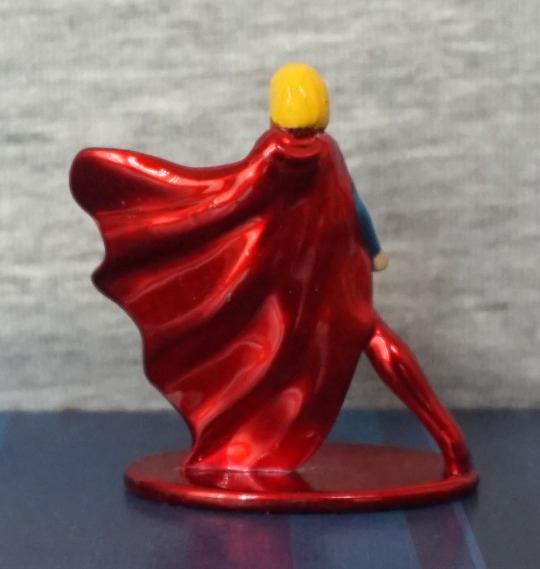 Looks like the front of the cape had a bit of a hard live, plus some flesh paint slop on the underside of her leg. Not too bad for a small figure though – logo is passable for this nano size. Back of her looks fine. 
Lastly, Spider-Gwen: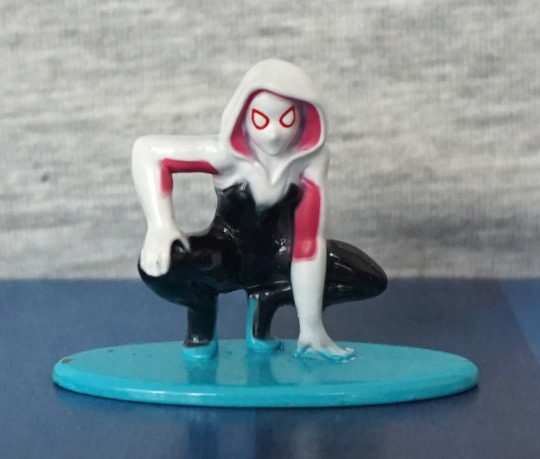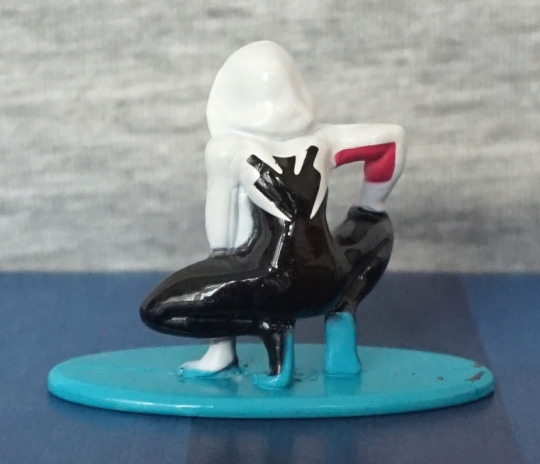 This one has no mouth, so this was a perfect fig for them! Paint is OK, but definitely a little sloppy in places. Amazingly, her back white paint came out well. There is some scratches on the base, but these were present from the moment I bought it – these were all last-on-the-peg figures. 
These figures are honestly fine for their super-cheap price point. Though if you have a selection to look at, I'd recommend leafing through for the best painted you can find, as the paint jobs do vary.