This is an "odds n' sods" blog of two items. First up, we have a keyring of Kuroyukime: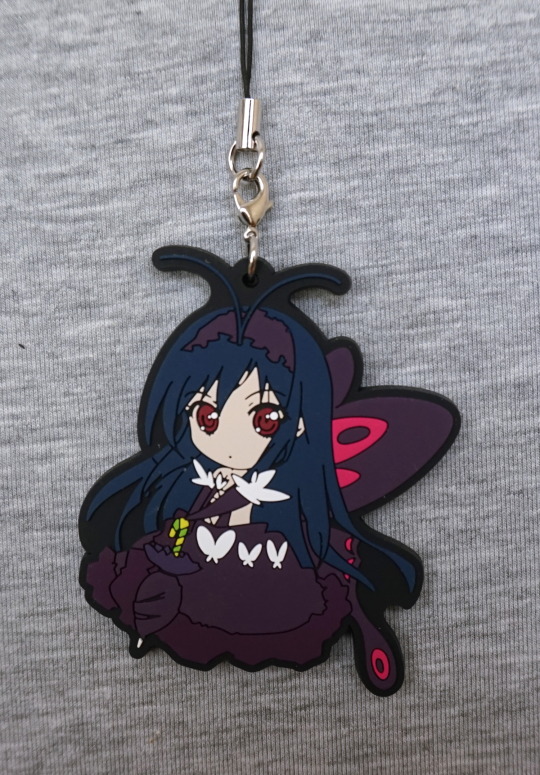 She's in her school avatar outfit, which has been rendered nicely in a simplified form. She was added to a Mandarake order, to fill it up to the customs threshold. Glad I added her. 
And another Kuroyukihime in figure form: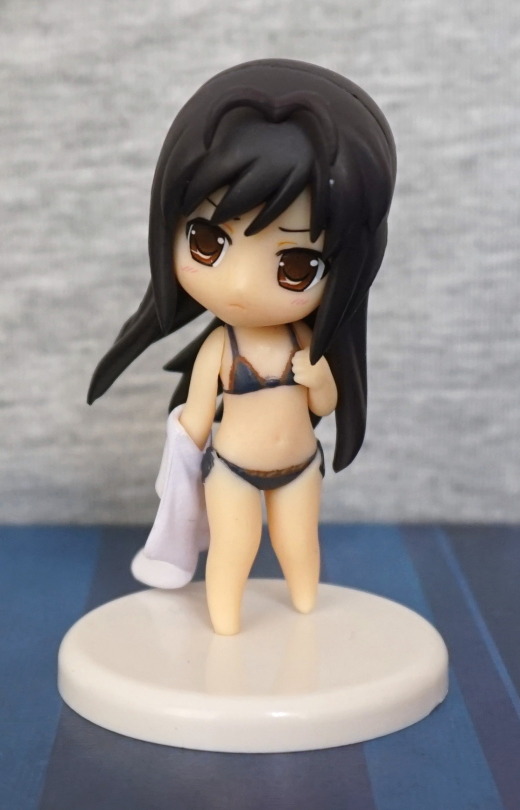 This one was in my Suruga-ya order, because she was cute and pouty :P. 
From the side: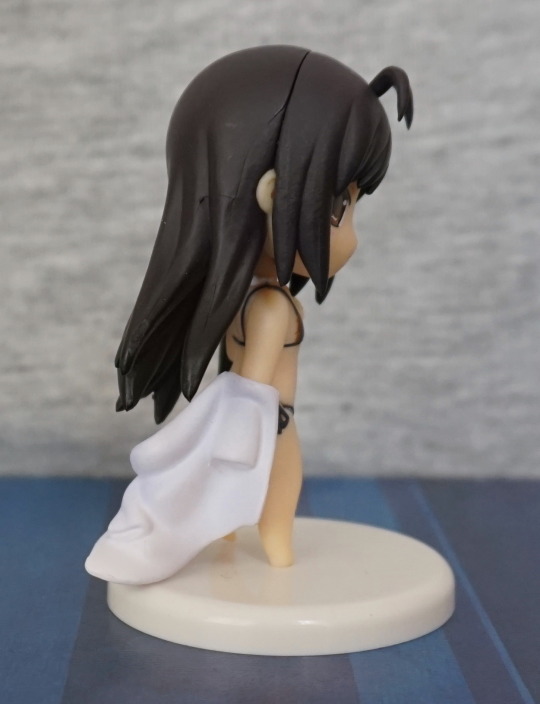 Bit of mould markings. The arm with the shirt was a pain – it didn't want to stay in. Finally got it in and staying though.
Back: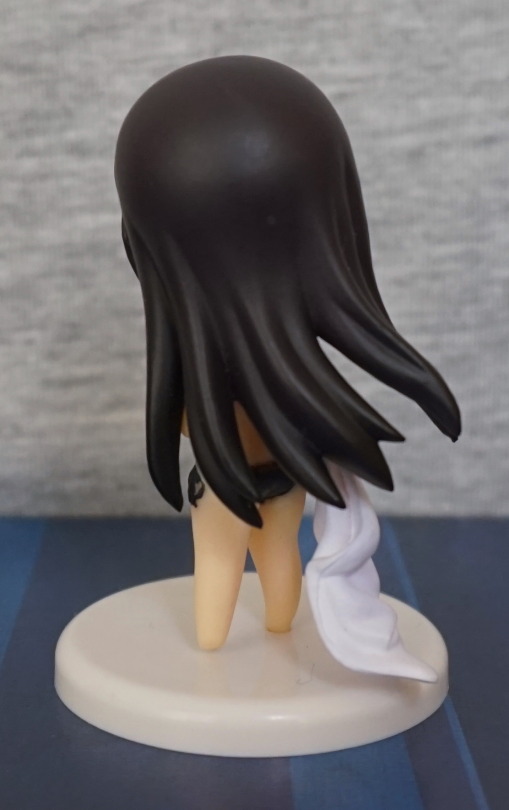 Her hair looks OK for a trading figure. She was pretty much order filler, but she'll find a space among some of my other trading figures. The paintwork is OK, but she's nothing special. 
And that's my random bits featuring Kuroyukihime :). And I think I've finally learned to spell her name, with English letters at least.