Finally the Shining Resonance S-Style figures were released, after a month's delay. 
First up, we have Excela Noa Aura: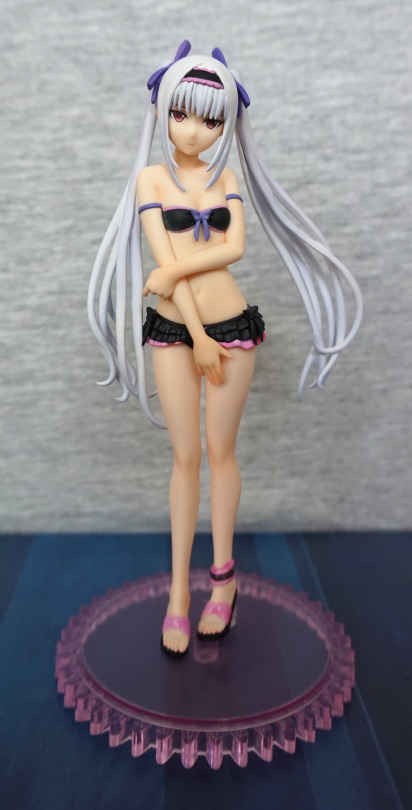 The thing that attracted to me was her colour scheme – love the black-purple-pink, with her grey hair complementing them. Her pose isn't overly exciting, but it does convey personality. She has an anklet, which is a nice added detail, and I love the bow on her swimsuit top. 
Left: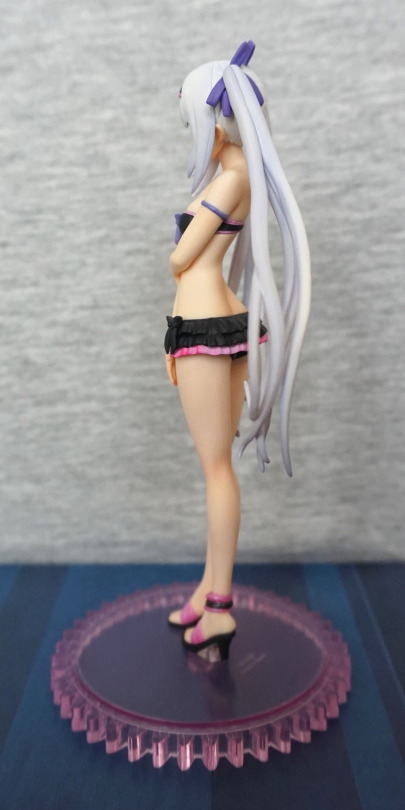 Not too much to see here, but a good body shape. I love the ruffled skirt. 
Right: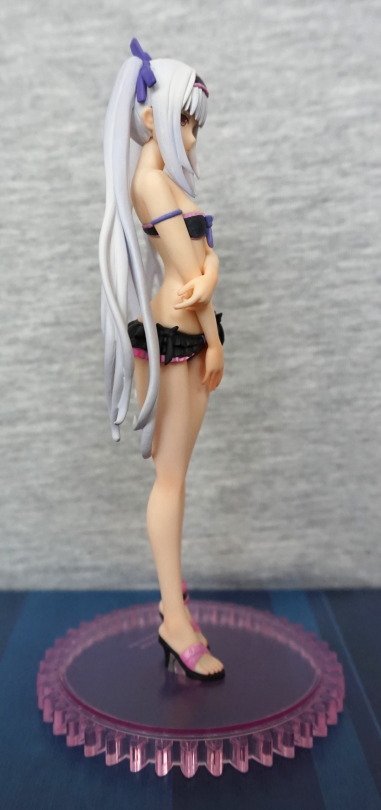 Not sure how well these high-heels will work on the beach… The bows in her hair are nice though, and match the bands around her arms. She also has a small black bow on her skirt. 
Back: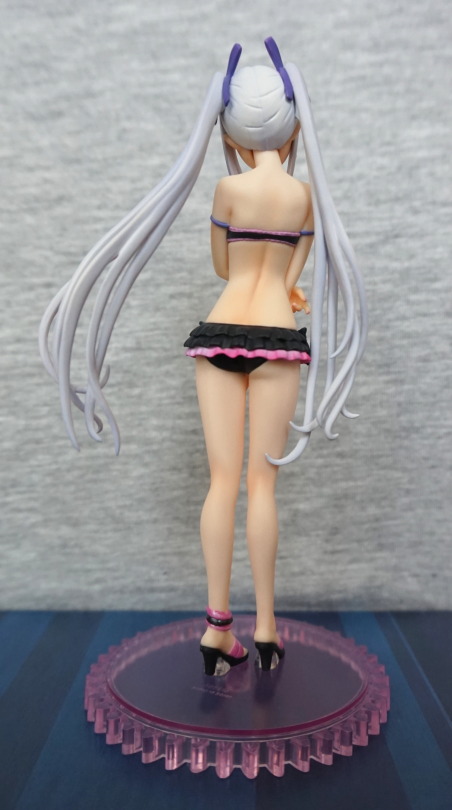 Some concession to sculpting in her hair, but it has emphasised a mould line, sadly. Her back is nice though – I think the join lines are nicely concealed, and the shading is good. Her hair strands flow nicely around her, as if she's just turned her head. 
I love this figure, mostly for the colours. Would've been nice if her hair bows were more visible from the front – in her promo pics I did wonder what kind of hair accessory they were, as they looked flatter/straighter. Now I have her, they're clearly bows on her hair ties. She seems quite a reserved character, so I see her as being on the edge of the beach.