This is the first of three loot posts for the Weston-Super-Mere comic con. For once, we had a bank holiday weekend that was hot :O. And the first hot weather in ages! Enjoyed wandering around the con, a decent selection of stalls, but when I returned later on in the day there was a "knot" of people by the entrance to the dealers – think they were queuing for something, but it made it confusing to if they were restricting access to the dealer's hall or not. Turns out not. Fortunately I didn't try to wait in the pile o' people. 
So now onto the loot! Here's the alien, still in the baggie I bought it in: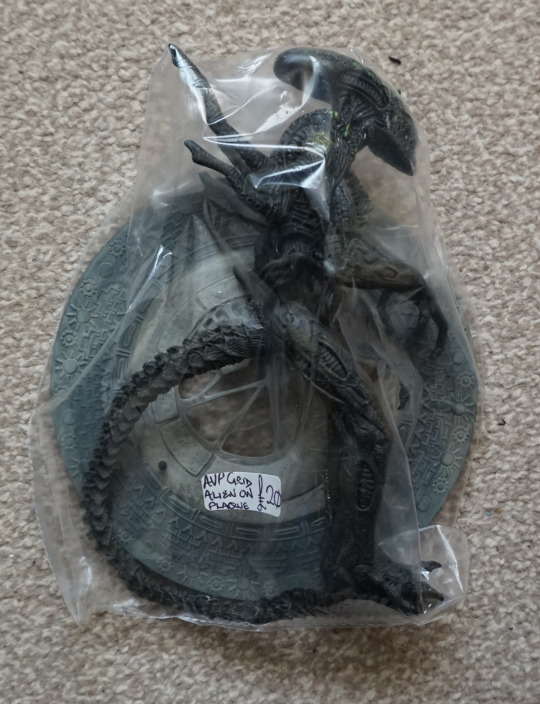 RARRGGH! Here he is, escaped outta the bag: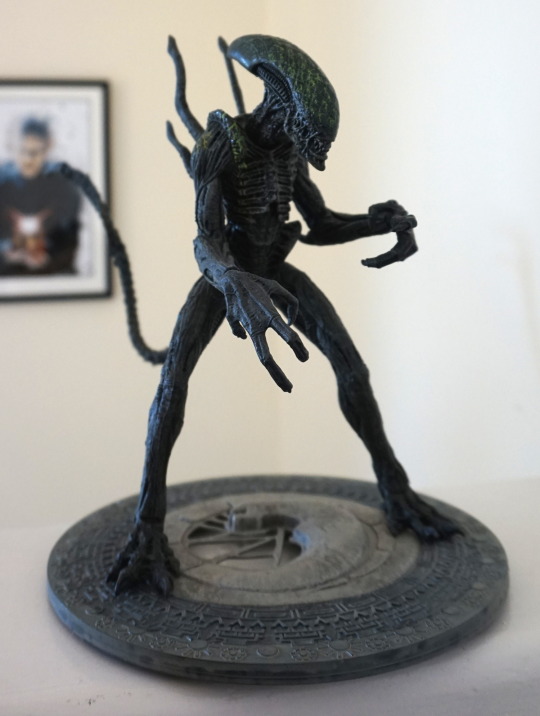 And a side-on view showing more of the figure: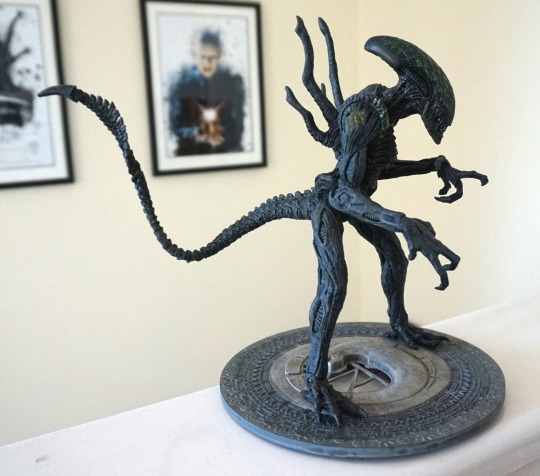 Happy with the figure, thankfully seems to be in good condition. Tempted to mount the base on a shallow container with an LED in it. Time will tell if I actually get around to doing that.