I went into Toys R Us, and they were having a sale, so I picked up the following items, plus a bunch of DC Domez, which I probably won't blog about, as it was sadly mostly dupes. 
First up, Triton: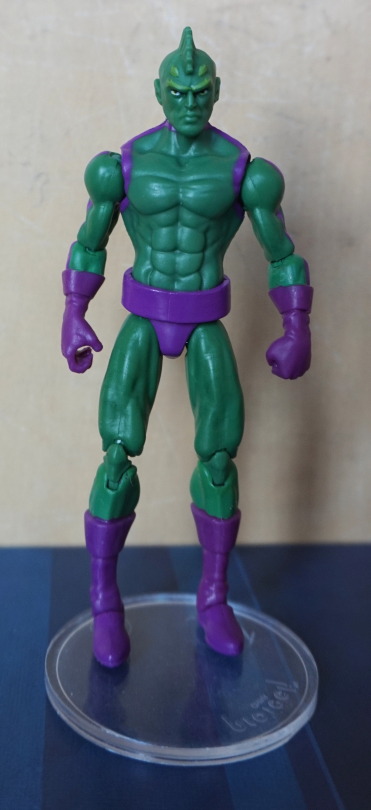 I'm not familiar with this character, but I liked the colours and the fact he had a fin on his head. The articulation is pretty nice for these figures – you get all the articulation points of a larger figure, though some of the joints can be a bit stiff/bendy due to the figure's size. 
Left side: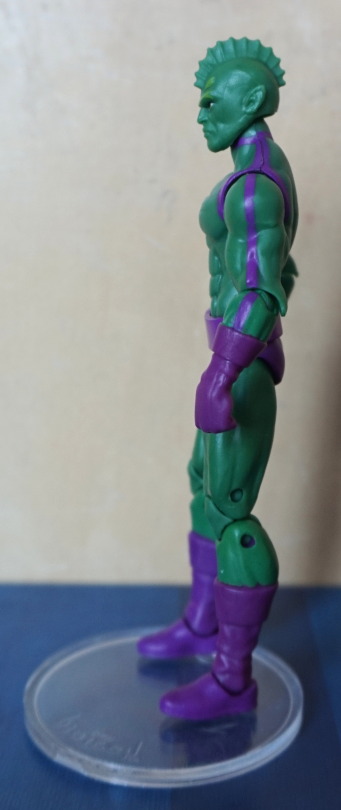 Yep, he has a head fin :). The paint job, what there is of it, is mostly competent. Bit of slop around his boots, but isn't particularly noticeable unless you're looking for it. 
Right side: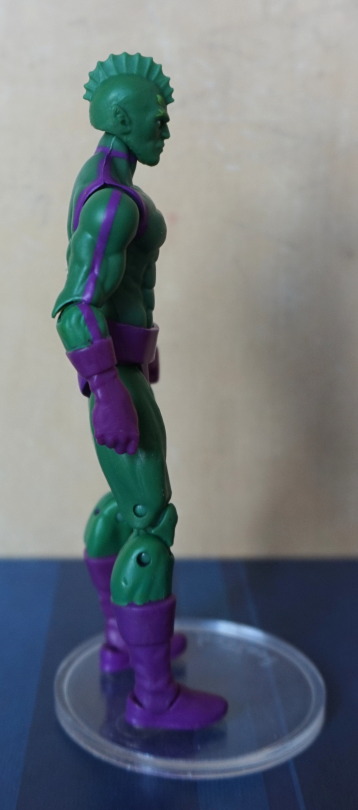 Yep, is a ditto of the other side. 
Back: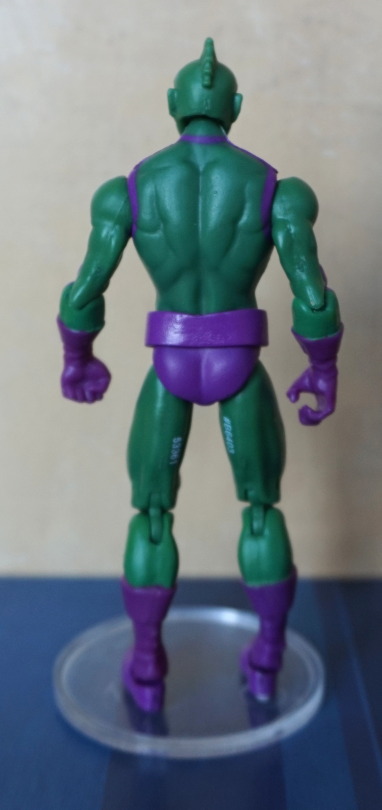 He's been sculpted back here, but some the joints look very joint-y. Head looks somewhat on the odd side. For a small figure, it's not much of a biggie tbh. 
As a figure, he works well. Just find the RRP for these figures to be too high for something so small, despite the quality. They also don't come with any accessories, but at least one hand posed for one, which is mildly annoying. May have to go hunt the accessory pots for stuff.
Now onto the Minecraft Minis: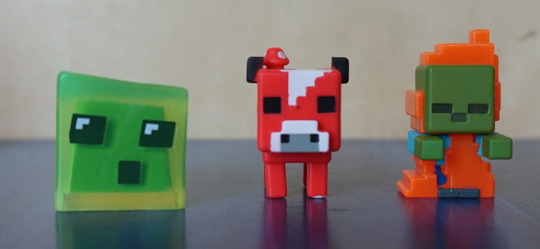 Had to pick up the pack with the slime in it 😛 The slime doesn't disappoint, and I do rather like the mooshroom too. The on-fire zombie rounds out the set – he looks fine, but isn't a figure I'm particularly interested in. 
The sides: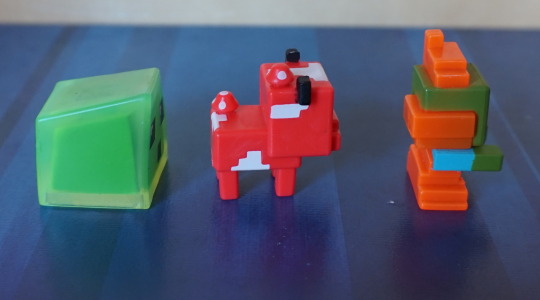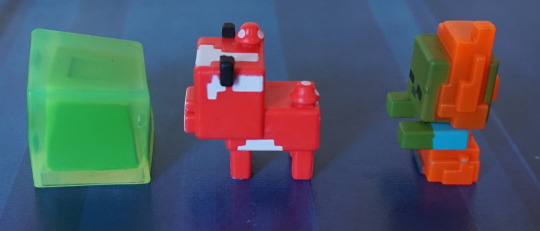 The zombie is nicely asymmetric, mooshroom has the most interesting profile imo. And the slime is nicely done with its solid cube centred in translucent gunk. 
The backs: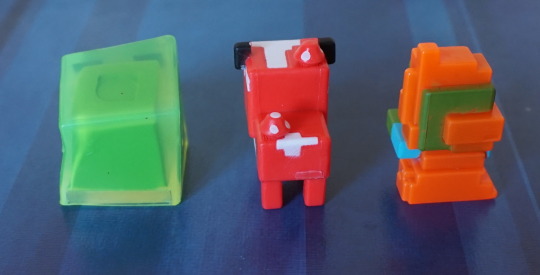 Not much junk in these trunks, but no horror stories either. It's a nice little set, but not one I'd pay RRP for. These fellows will find themselves nestled somewhere in one of my display shelves. Or replacing some of the blind bag rubbish that isn't very good.