This isn't a series I'm familiar with, I saw the figure, and liked it, so decided to bid on it. Not sure why I didn't check the Mandarake store, but I could've got it for the same price, sealed. Oops. Ah well, the manga in the box wouldn't have been any use to me anyways… so no loss there. 
So here she is: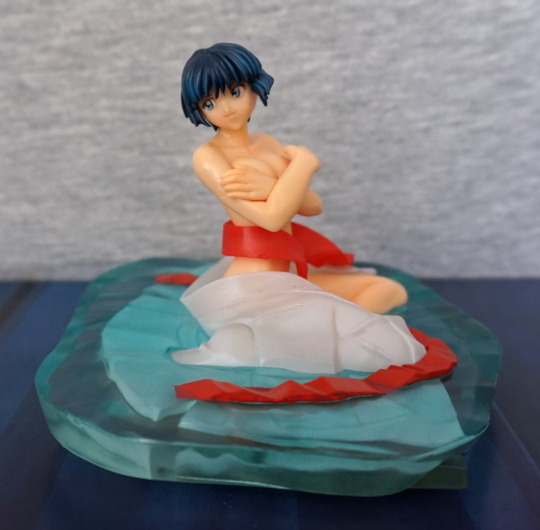 Sitting in a puddle, with her kimono about her. A cute, little figure. This is probably the intended display angle. 
The front of her body: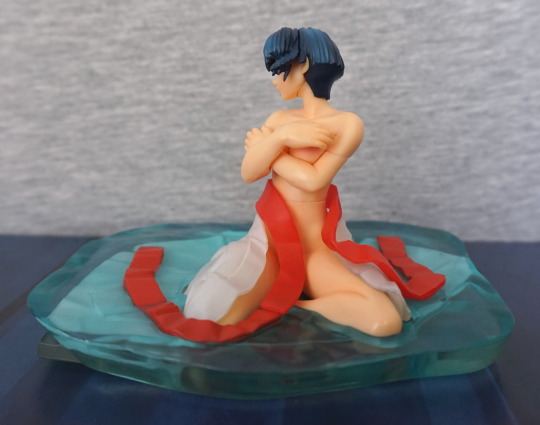 A noticeable midriff seam. Anything lewd is covered up. 
Her left: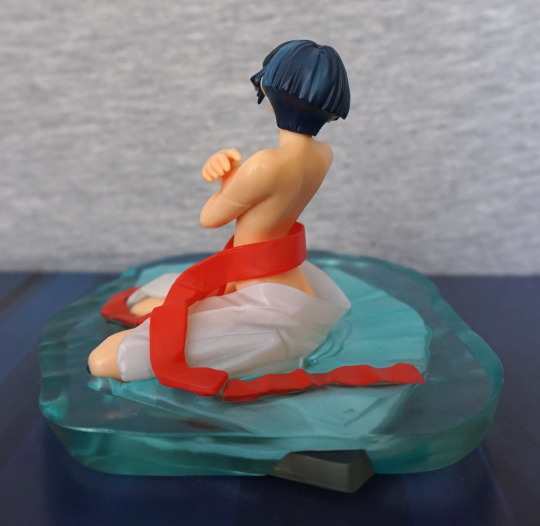 One of the strips wasn't fully pushed down when I was taking these photos. Her hair has some nice shading, but there is a noticeable seam on her arm. 
Her back: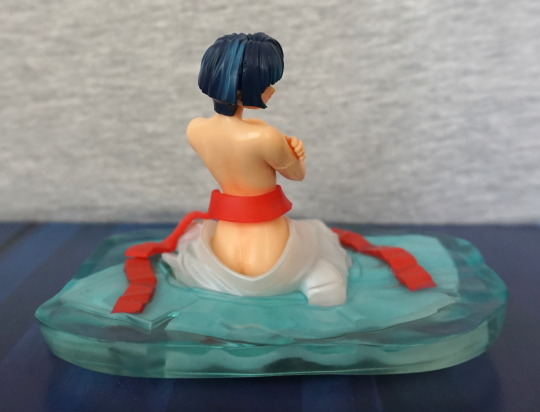 The ribbon wraps nicely around her back, and the kimono sits around her backside. 
Above shot: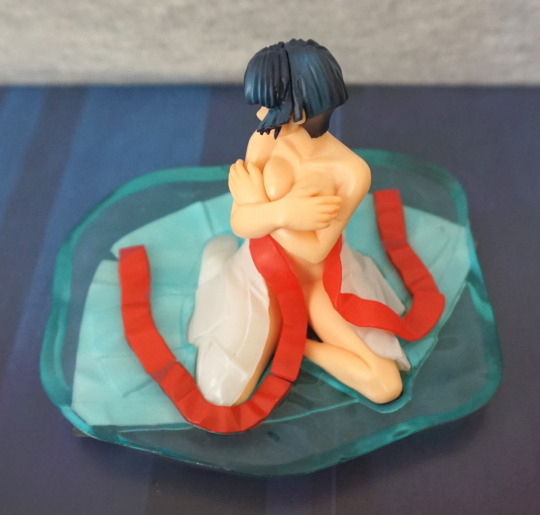 I find it an interesting pose, but the water is a bit like a block of ice. Probably was the easiest way of setting the resin/plastic block, but does look slightly odd.
From the back you can see down her ass-crack: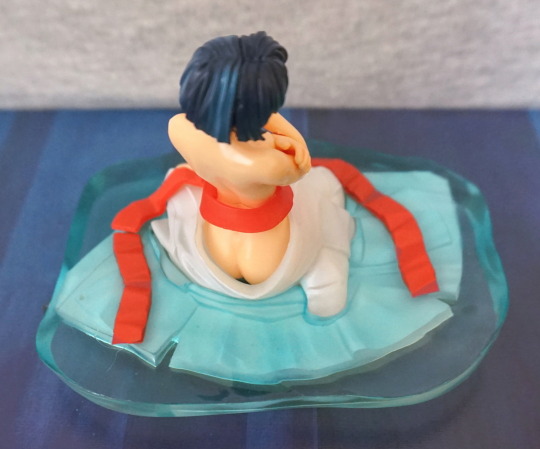 Definite case of bulider's bum there. Hair seam is visible, but not that bad imo. 
With one part of the kimono block sticking out, it got me thinking… can I take this apart? Here's the bottom, where you can see where the pegs are: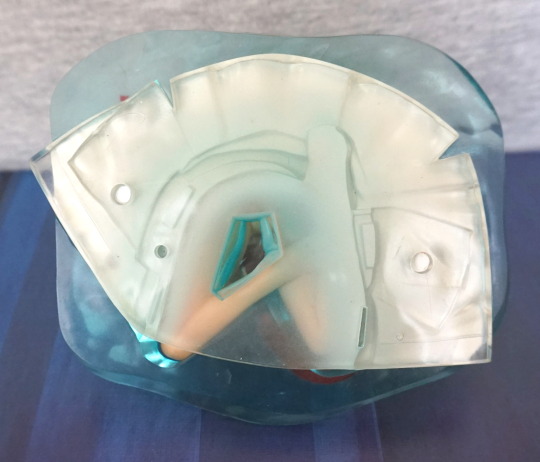 And moments later: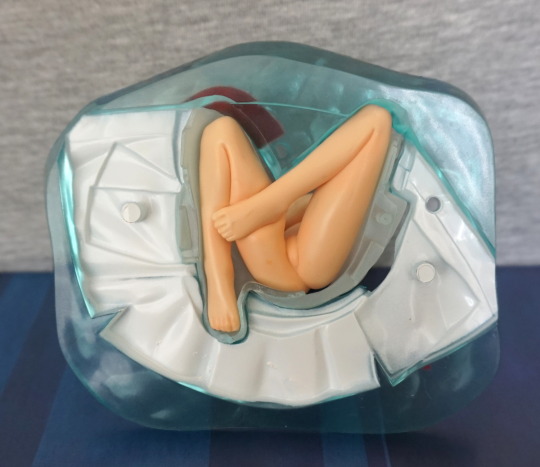 Aha! Here you can see they've sculpted her feet and legs, so they've intended for her to be removable. With a bit of fiddling, I worked out to remove her fully from the base: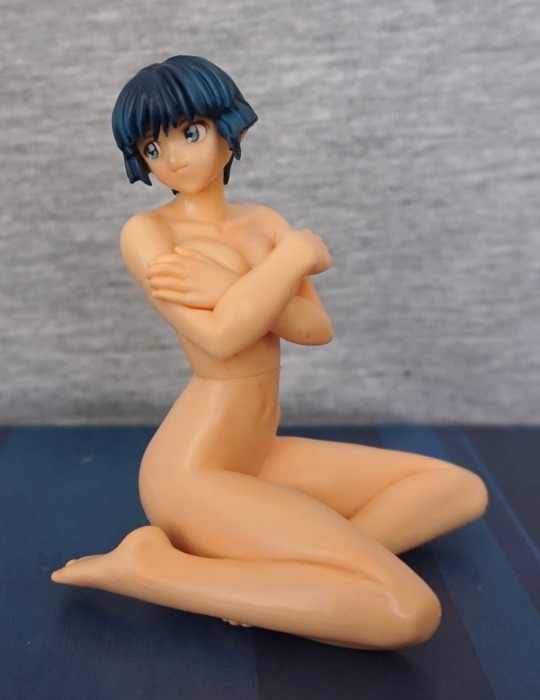 Though like this, her middle seam is more visible. She doesn't quite stay standing up, so you'll see a small piece of tissue in some shots, which I was using to prevent her from rolling over. 
Her front: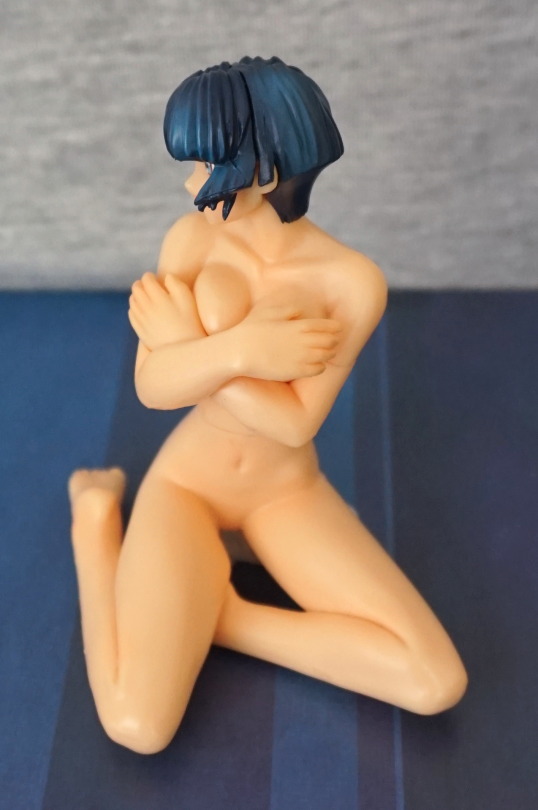 Other side: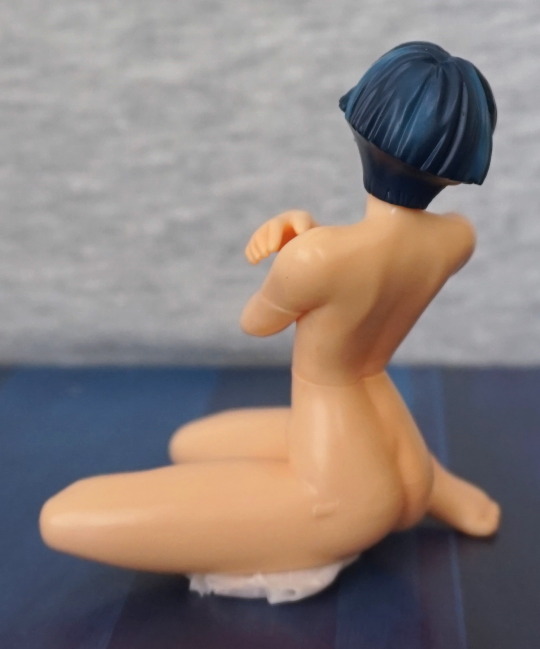 Here you can see the tissue I'm using to prop her up, and a little mould mark on her hip/backside. 
Back: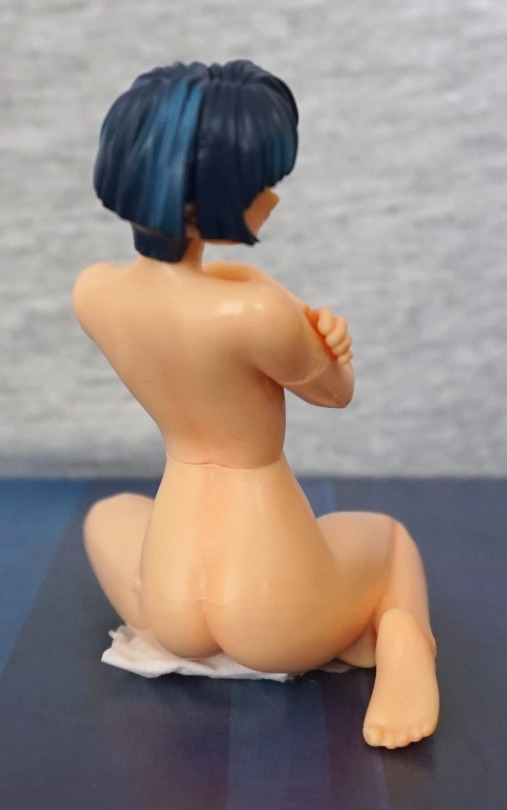 Seams are pretty obvious, but her foes are moulded. 
If you just wanted her as a small figure to display on her own, you could do this. I did some experimentation of displaying her with various parts of the stand.
First, with just her upper part of the kimono: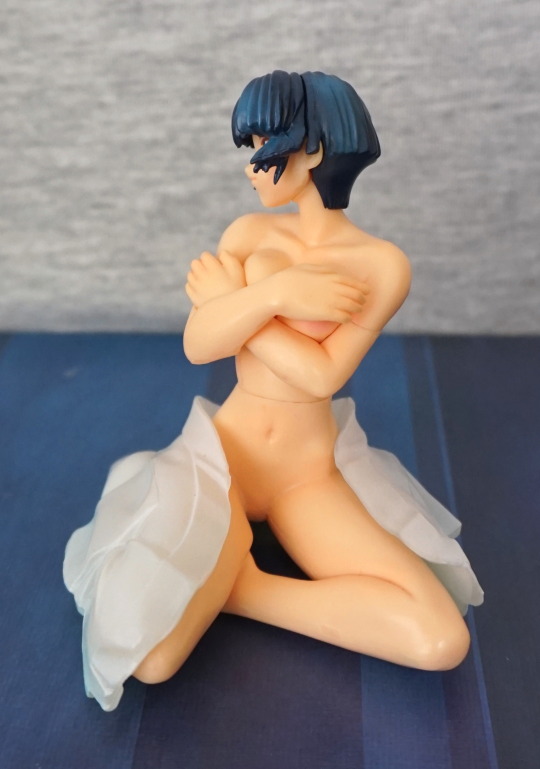 Works for this angle, and also props her up… however: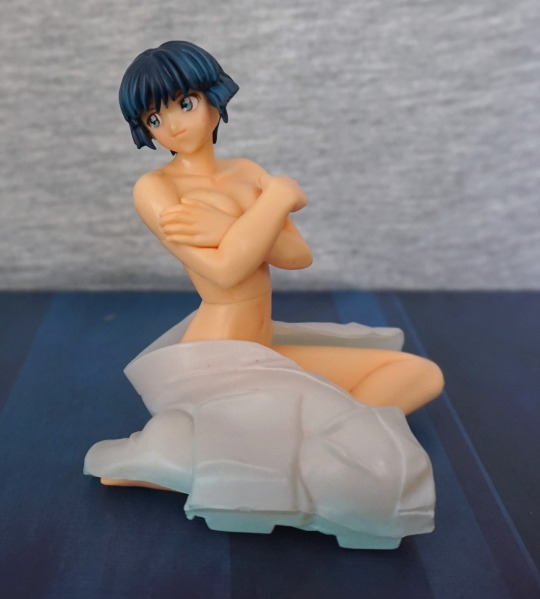 You can see the parts that attach it to the lower half. So let's try that: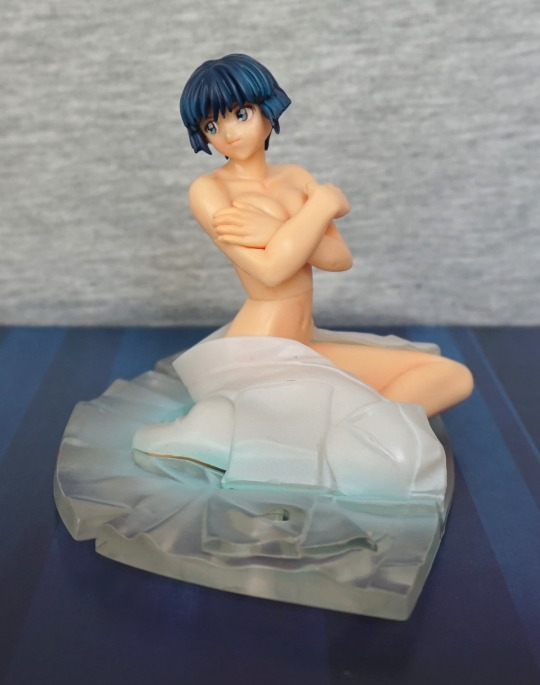 Yeah, this kinda works, but: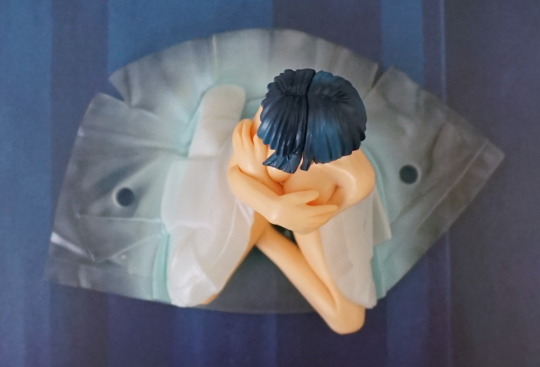 You do get to see the holes where the water plugs into the kimono. 
I know, let's just sit her on the water: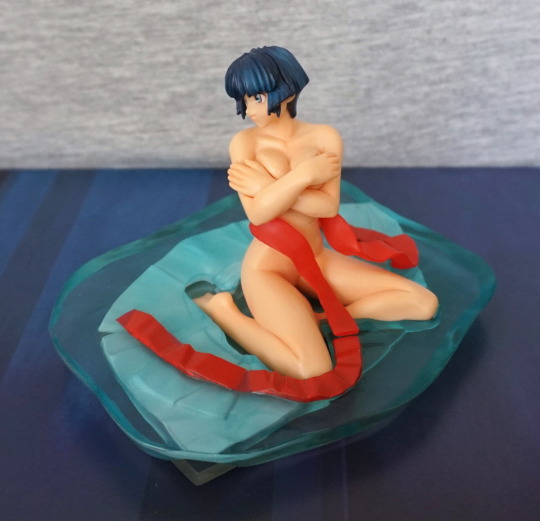 It… kind of works. Needs the lower part, to hold her in place. 
Here are the parts separated: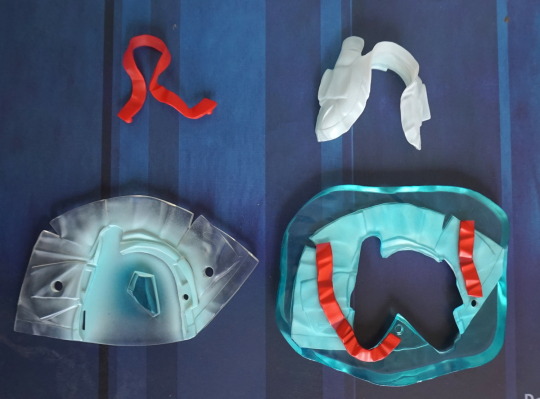 So you could have the ribbon around her, to partly hide the mould markings, but it does have the two pegs on it to hold it to the base. So probably best displaying her whole or singly. Or you could have just a kimono-in-water, but the inside would look odd XD. And, um, why would you want that..?
She's OK for an extra to a manga, or as a cheap figure. Don't think I could recommend her, unless you really want her.