I bought this figure in a collectables shop, along with the zombie head. This figure originates from France, but I can't find out a lot of information about this series of figures. 
So in lieu of information, here is a pic: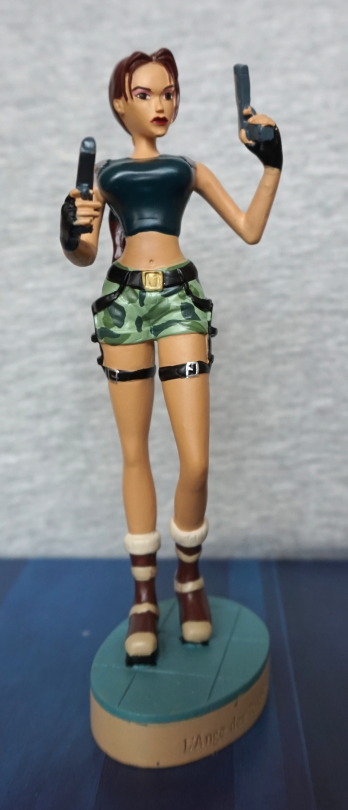 It's quite a solid figure, paint job is on the sloppier side, but good enough at a distance. Love the camo on her shorts, and her face came out well imo. The sculpt is decent, but not overly detailed. 
Left side: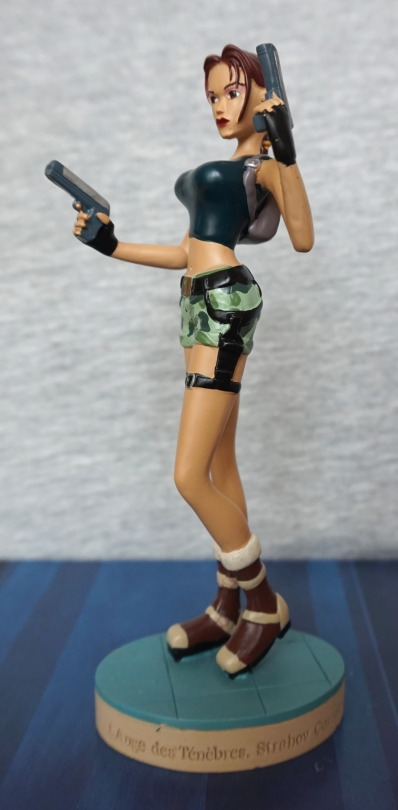 The black paint appears like it didn't want to go where it was intended to go :P. Having the hair as strands is nice. Not sure what's going on with that back shoe – looks like they wanted to have her feet more level, and tried to use the floor colour to make her soles an even shape. Yeah… didn't quite work, and looks like she's wearing one platform shoe… d'oh. 
The text across the bottom is "L'Ange des Ténèbres, Strahov Complex", which is the name of the game in French, followed by the level she's in. 
Right side: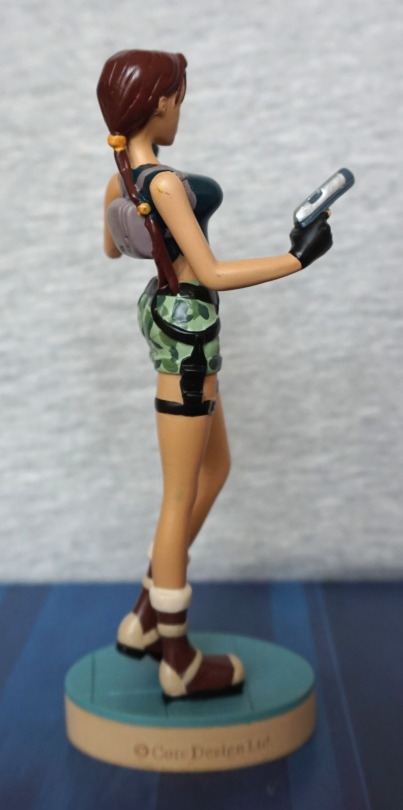 Copyright to Core Design, showing these are official figures. And some serious platform shoe going on. The black paint is neater on this side, but mine has a couple of marks. Fortunately this is on the back, so it doesn't show when displayed. Hair is a little sloppily painted on this side. 
Back: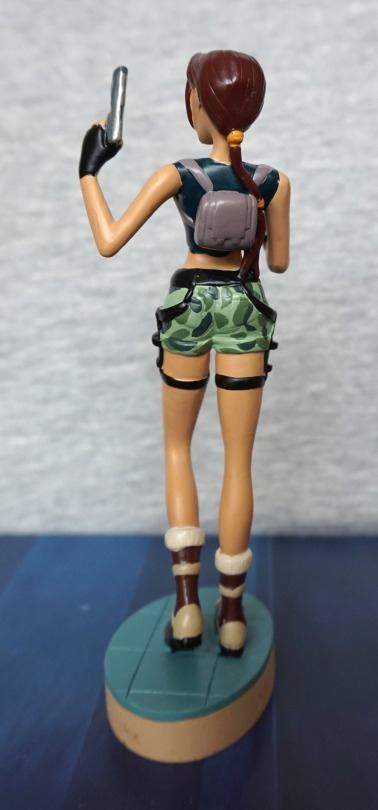 The back looks fine, some nice details in the sculpt. Most noticeable paint flaw here for me is the strap on her left thigh, followed by the shoe top. 
Overall, this is nice for a cheaper collectable. I paid £8, and that would probably be the max I'd recommend spending on her. If you want a small statue of Lara, I think these are pretty decent, but there will be paint flaws.