The stall that sold me the Harley Quinn XXRay figure also had a blind bag on display, and I was, for whatever reason, determined to buy some kind of blind bag at FACTS. I looked around his stall, and he seemed to have a decent selection of blind box stuff, so I decided to go for it and buy the bag: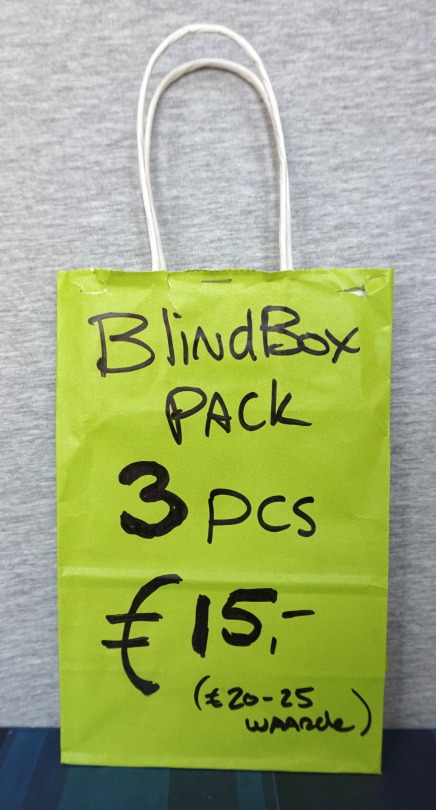 So… let's see what we got. The figures were brand new and sealed, but I didn't take pics of the items whilst they were still boxed. 
First up was this "Vamou" figure: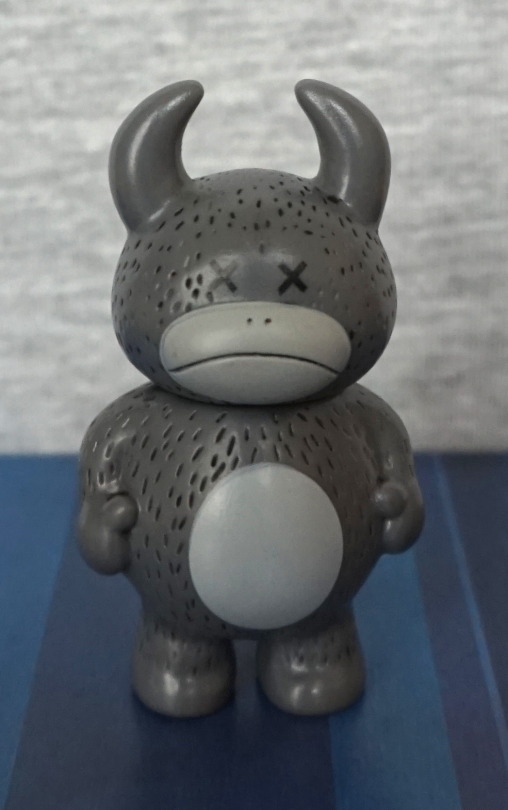 Decently made, lookin' pretty dead. Would've preferred to get a purple one. The box was a choice of this dude in various colours. Not too interesting, but well-made. 
Side: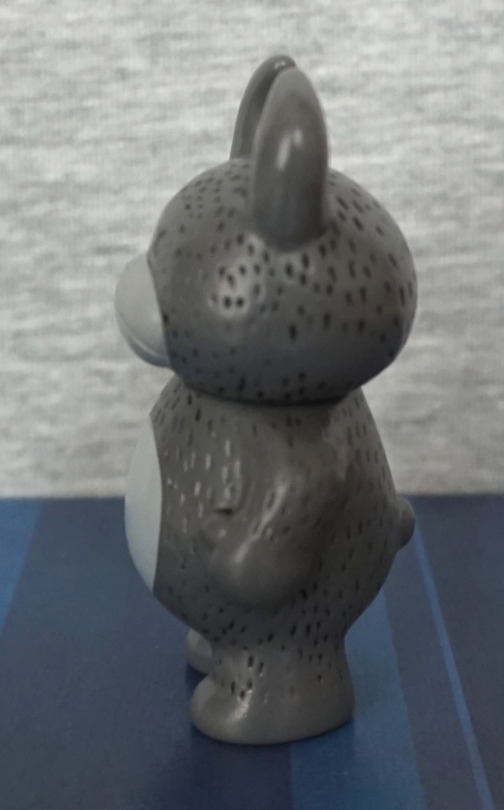 Back: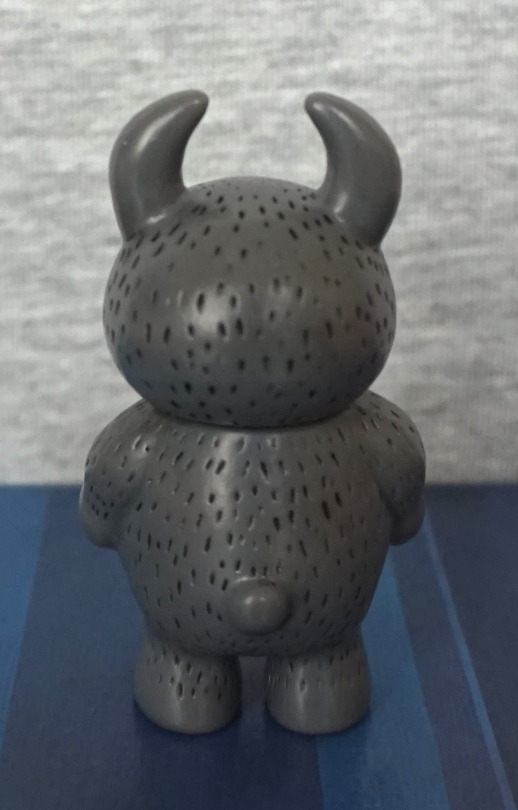 He's decent enough, and has ended up on a shelf of other small collectables.
Next up was a Be@rbrick. Was kind of excited to get this, as I wanted to see what these are like. Inside I got one entitled "Animal":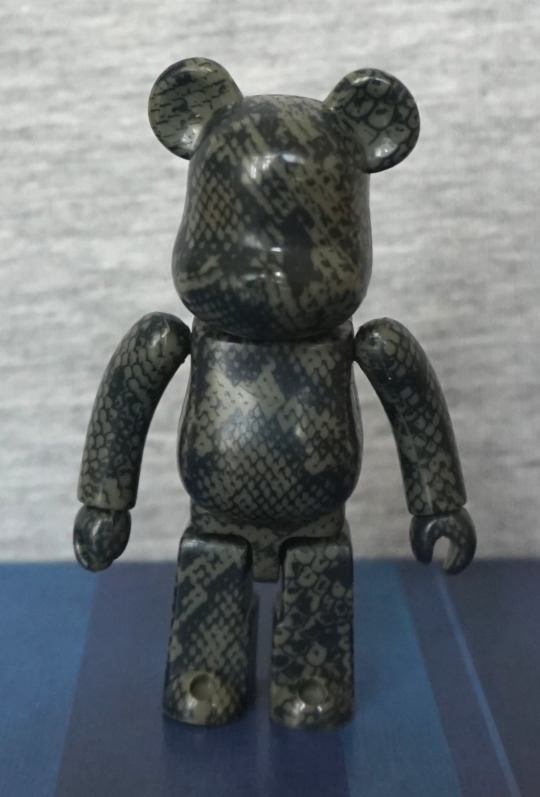 An interesting texture, and the articulation was better than I thought it would be – the arms are on ball joints, so you can move them into many positions, unlike a minifig. The legs also bend outwards slightly. He can rotate at the hips, head and wrists, which is good. Not the best pattern, not the worst. He also came with a card, which I didn't take a pic of, as it's already in a drawer. 
Side: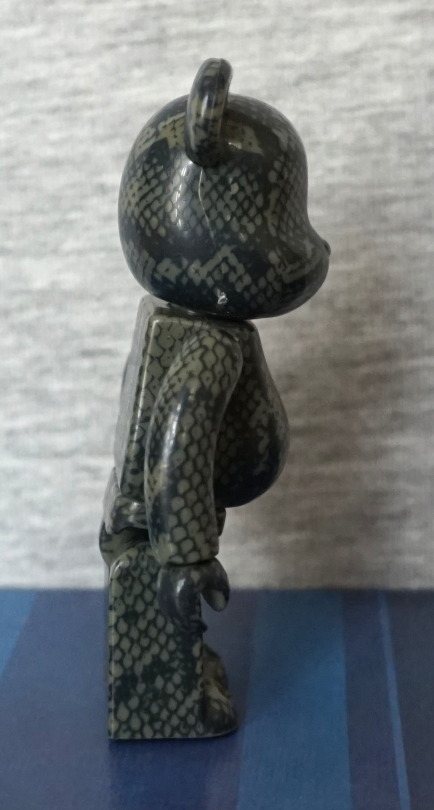 Back: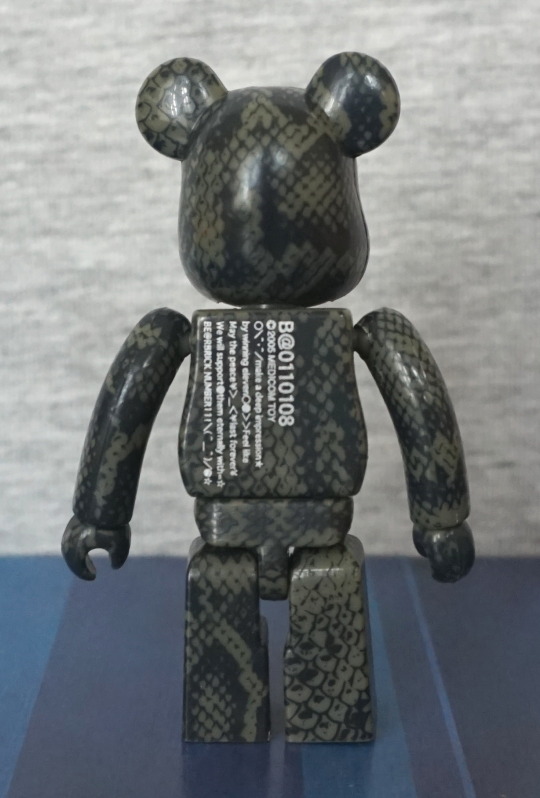 Close-up of the text: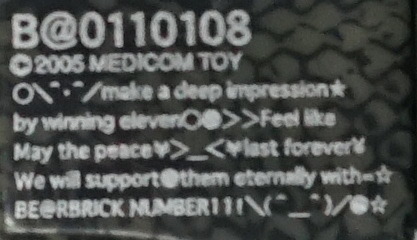 Interesting addition on the back. I guess it makes the copyright text less boring! 
Lastly, Shah Mat chess pieces: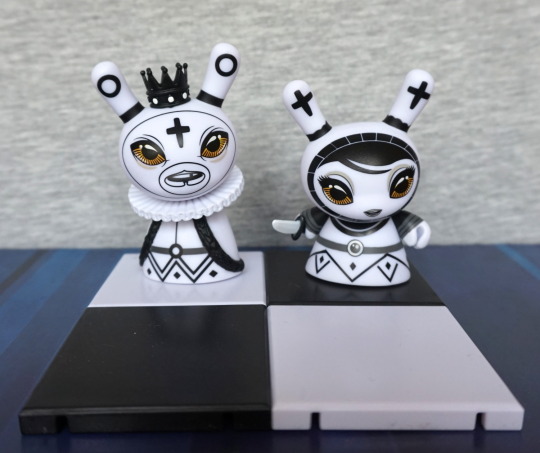 Each set comes with 4 tiles that clip together (each tile is a separate piece) and a pawn. My bind box figure was the king, who is the rare one, uh, yay! If I could find a buyer, it would likely be worth something, but I don't think people are clamouring for a chess set that you have to get through pricey blind boxes… They do make pretty display pieces though! 
Back: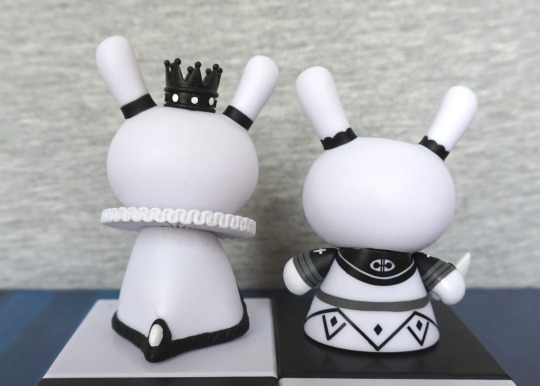 And they are cute. 
Overall, I felt I broke even on this. Buying the boxes would've likely cost me more, but would I have bought them….? I'd say definitely "no" for the Vamou, and a likely "no" for the Shah Mat dunnies. Though none of them are headed to the the "box of trading figures", so I got things that I like. Maybe not the wisest use of €15, but it was a fun one. Out of blind bags, I could've done much worse, so glad how it turned out. 
And here concludes my loot at FACTS! Money well spent I say!