Saw this figure loose at a collectable figure store. Wasn't sure who it was, until I did a bunch of research. 
Turns out it's Hal Jordan as a test pilot: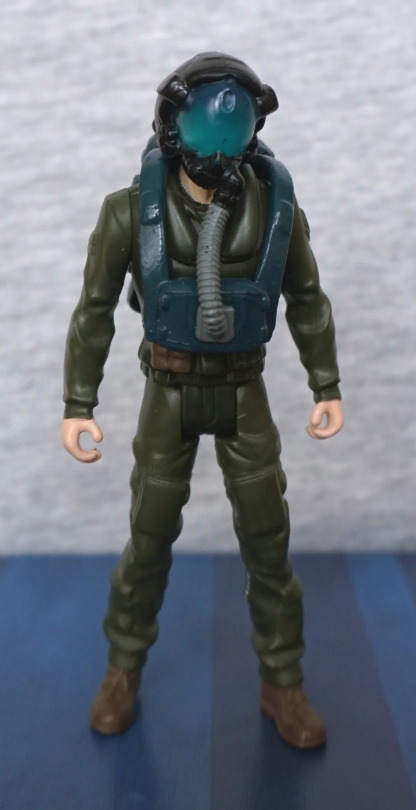 The figure isn't in pristine condition, but he was cheap, and I liked his spacesuit outfit. The helmet "glass" is a neat-looking shimmering blue. 
Left: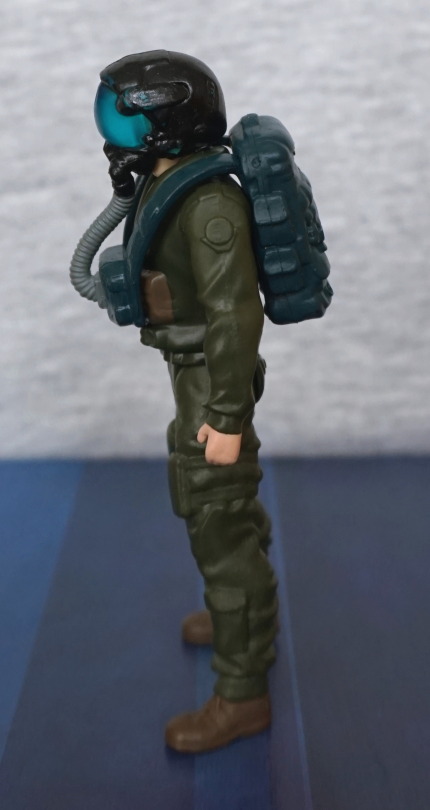 His clothes are moulded well for a cheap figure, and the paint is surprisingly not messy. Here you can also see the translucency of his helmet. The colouring is basic, but I think that was a good choice, to avoid colouring mistakes.
Back: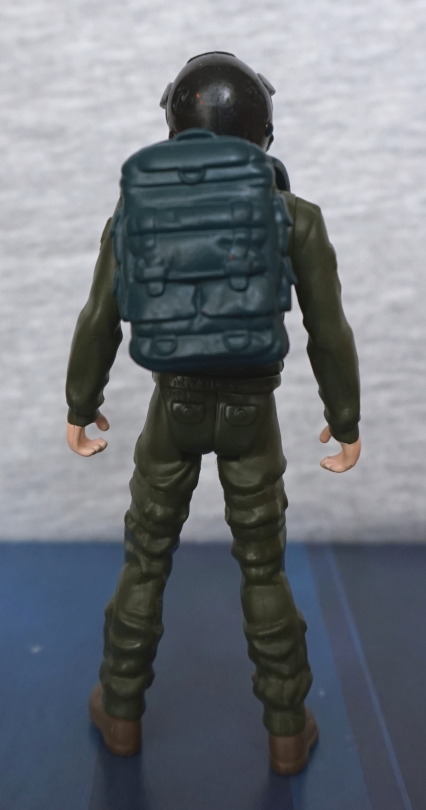 Backpack looks OK, but it might've been nice to have it not in a block colour. It's not really a collectable figure, so it'll do. Sculpt works fine imo. 
Without the helmet: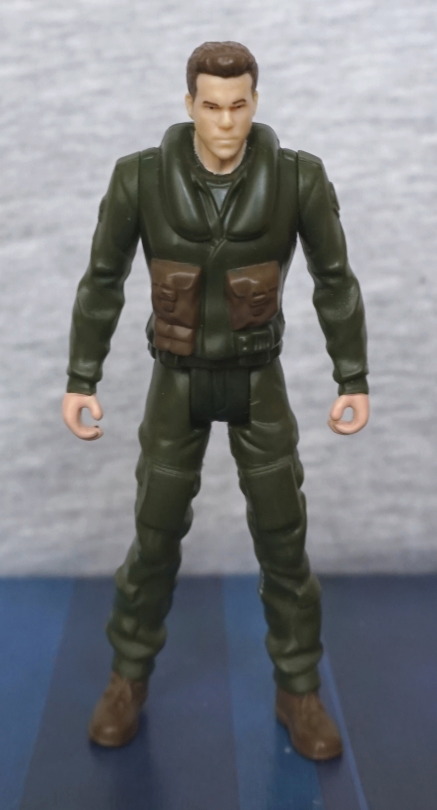 Not much detail in the face – quite reminiscent of much older figures. I don't think there's enough detail there to match it up with any particular drawing/actor. With him without his helmet on, it's clear his crotch is the colour of his top half. Would've been nice if his crotch was made to match his pants, not his top. 
Back: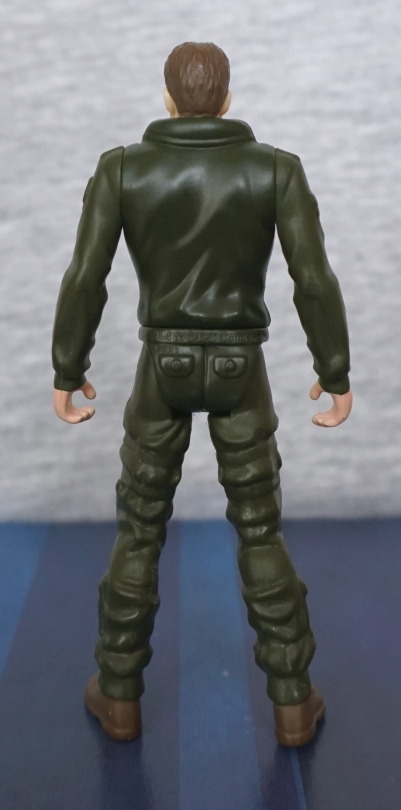 Some creasing on his jacket, which is nice to see. Stops him from being totally plain back here, when they could've easily gone for a flat sculpt, what with the backpack accessory. Hair also has a good patterning to it. 
Overall, I like this figure. In some places it's pretty basic, but his clothes have had a decent amount of attention put into the sculpt. His hands have been curled in a way which makes him look like he should have an accessory – and the pictures that I found on the internet seem to imply he didn't come with one. Would've been nice to have a tiny lantern, or a more neutral hand pose. Overall, I'm happy with this random pickup.