This figure originally came with Loot Gaming, but I bought this at a Toy Fair (the reason a bunch of Western figures are coming out now :P). 
Front: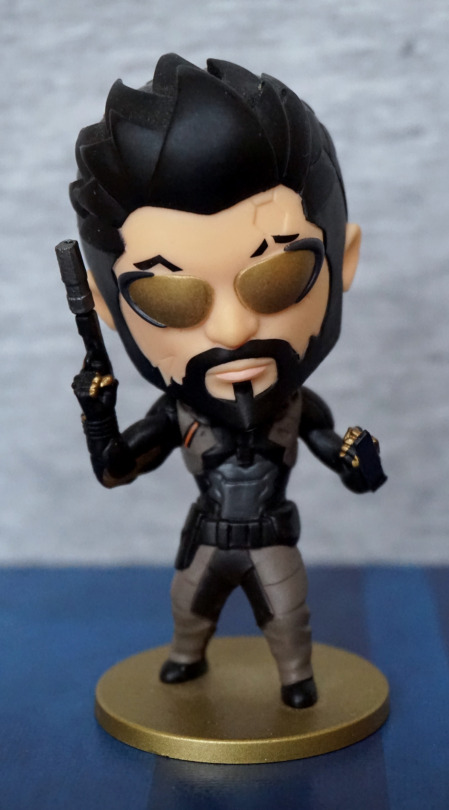 He's a pretty nifty chibi figure, done in a solid block colour style. They've used some good paint for his glasses, that make them match the ones he wears in-game. They've included the indentation in his head, which shows attention to detail. I also think his clothes have been rendered well, and is reminiscent of one of his outfits from the game. 
Left:
His hair has been done in an interesting way. Not sure if I like the look from the side or not. But it does help give his head some detail so it isn't a plain ball. On this side we have one of his arm blades – for those not familiar, they are dull-ended as depicted here. Here we can also see his artificial arm details here too. 
Right: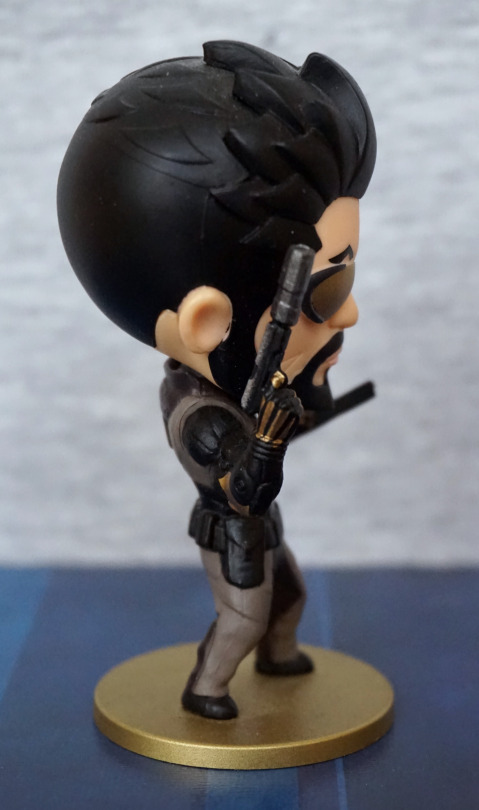 Here we have a silenced pistol. The paint detail on his hand is nice and neat. We have a weird seam going around his head here though. 
Back: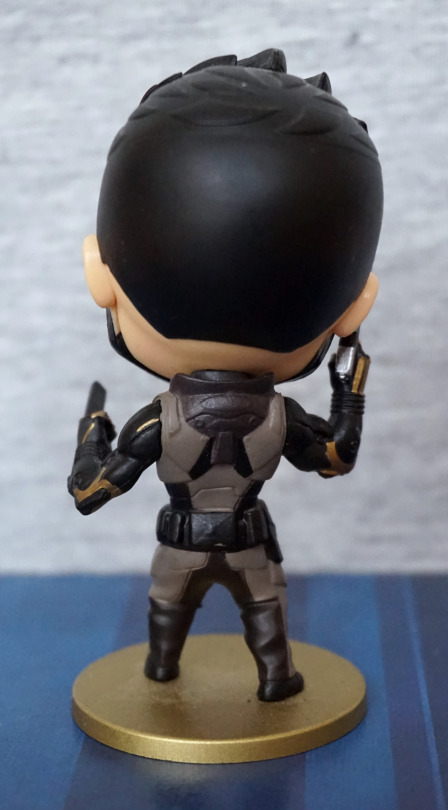 Painting and sculpting is nice back here. I also like his gold base, which complements the figure well, and fits in with the Deus Ex colour scheme, for the games he is featured in. 
Overall, I think this is a nice figure and would recommend it, if you can find it reasonably priced.