Found this dude at the same fair as Clu, but in a different fodder box.
Front: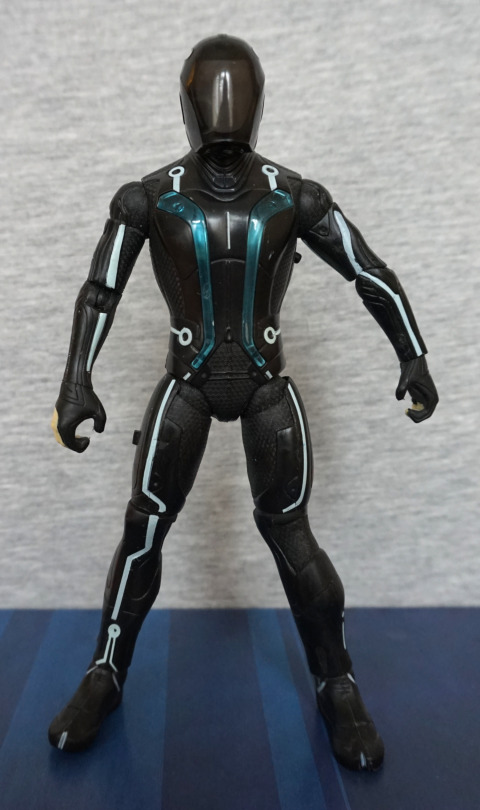 This one has a fairly equal level of paint and sculpt. Which is to say… not amazing. 
Lit up: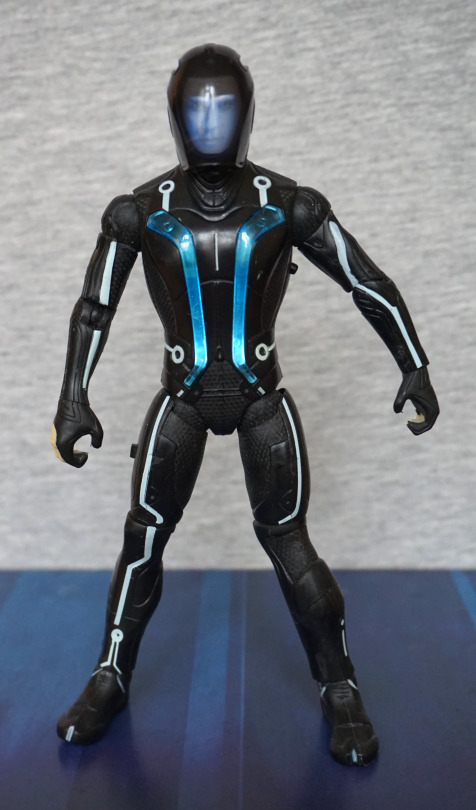 Face effect looks cool on this one too, and the LEDs work. Overall works well to distract from the figure 😛
Face close-up: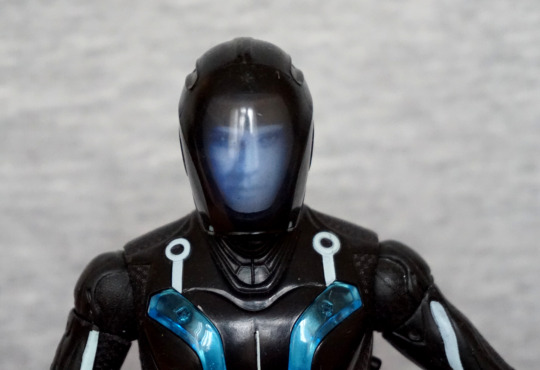 The faces look surprisingly realistic. Kind of wish some other figures went with this effect, but don't think it'd be massively popular. 
Left:

Sam's helmet profile is less cool to me than Clu's but does look good in general. Skin tone on his hands feels off though. 
Right:

Not too much different from the left. No paint detail on his lower calf on this side though. 
Back: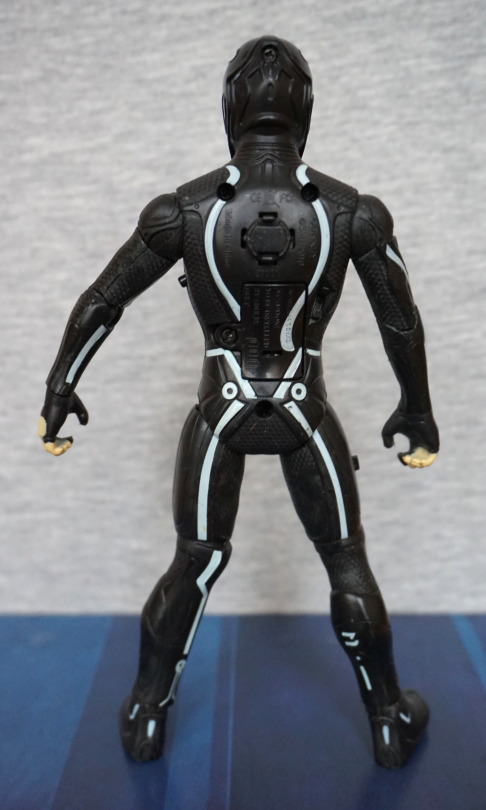 Again, a half-assed paint job when it came to the battery cover and a hole in his arse. Disc on this one was also lost to time, so I don't have that to show. So he'll have to forever grasp at air, instead of his disc. 
Overall, I can't recommend these Tron figures, unless you have some sort of nostalgia or soft spot for them. I kind've always wanted them, but ended up missing out when they clearanced, so kinda happy to get them since for not a lot of money. For me, I think the figure's gimmick actually works (though I probably won't trigger it often), but the rest of the figure leaves a lot to be desired.