After buying the two boxes from GAME, I walked into a collectable store and found this for a fiver: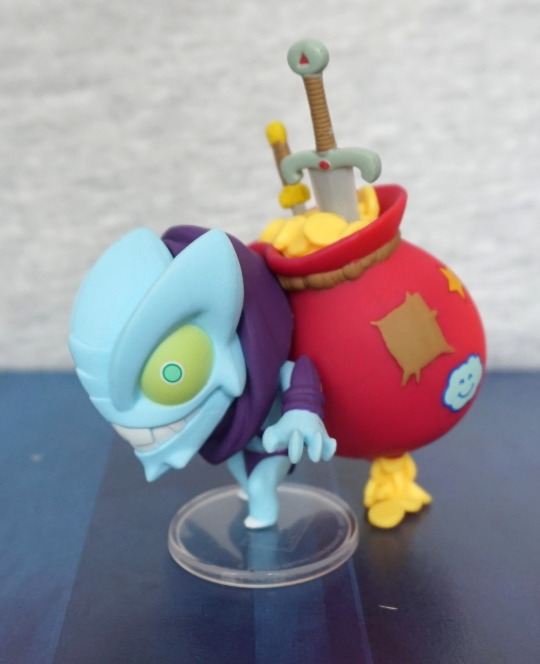 One of the ones I really wanted, for less than the box price! Woo! I have the "normal" goblin, but I really wanted to have the rainbow one to go with him. I took a risk in buying him, as I hadn't opened up the other boxes yet, but if I ended up with two, I could very likely get my money back on this one via selling it. But I didn't get a dupe of this one, so happy days!
Left side: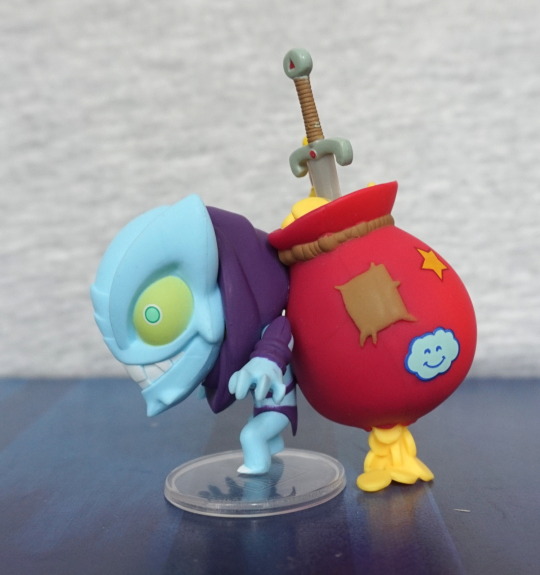 Another figure with bright and vibrant colours :). Love the smiley cloud on his bag. And that cheeky grin he's sporting. 
Right: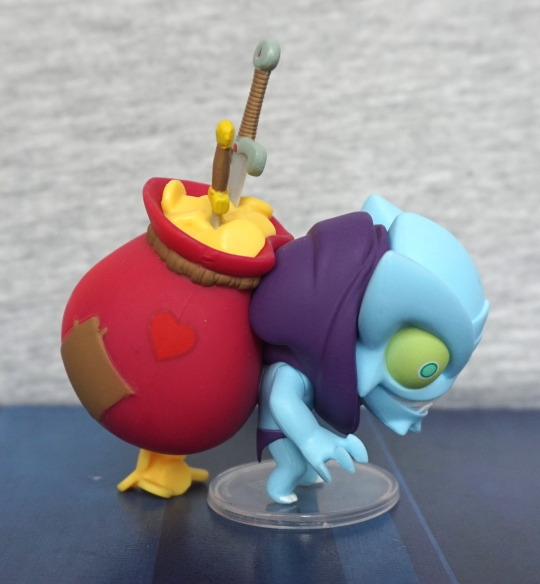 Aww, a little heart. Love the purple they've painted his outfit with. Love the little swords poking out of his loot bag. 
Front: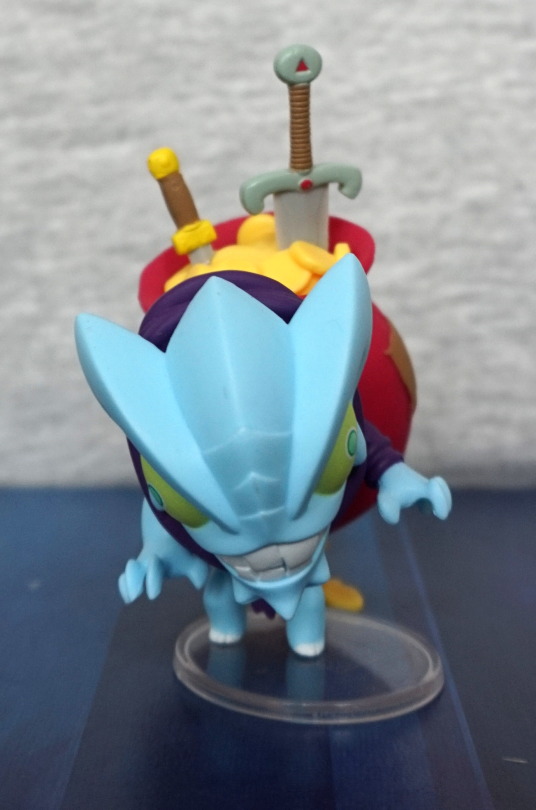 He has a good headbutting head. And I love his pale blue colour. 
Back: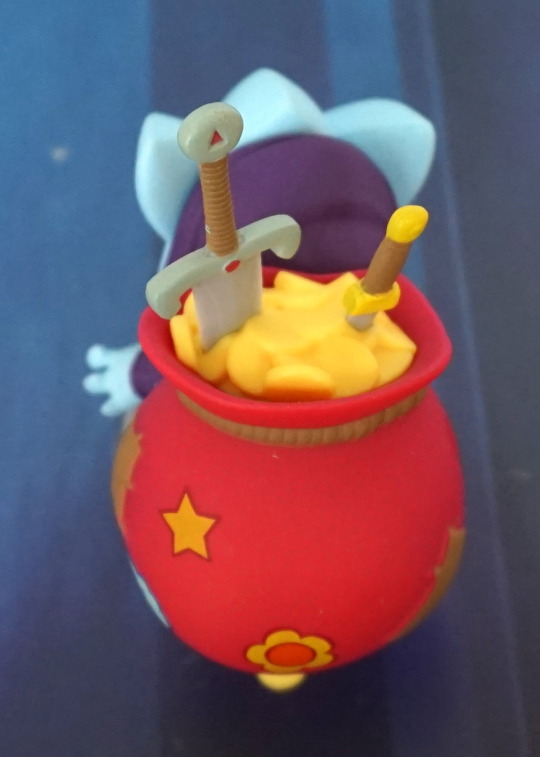 Here we can have a closer look at his loot. See a little bit of stray grey paint, but nothing particularly noticeable. 
Overall, I really like this figure, and was super-glad to be able to get him 😀