Wasn't originally interested in this, but GAME was selling 'em off for £3, so hey, why not. Not actually played the 3rd in the series, but I've had enough quality time with the Mako to pretend I've actually driven this one.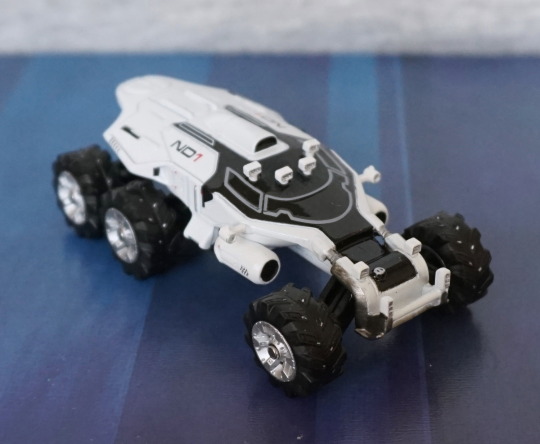 It's a decent little die-cast car. Not really surprised these have ended up significantly reduced from their original £10 price tag. It feels more substantial than a Hot Wheels car, but not so much I'd pay a big premium for it. 
Back: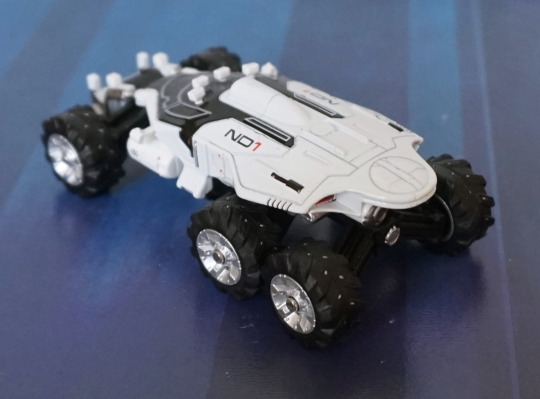 The sculpt and paint job seem to be good on it – the lines seem nice and crisp. 
Top: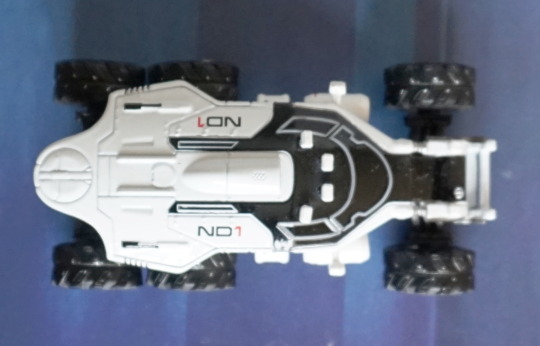 Looks nice and neat from the top.
Side: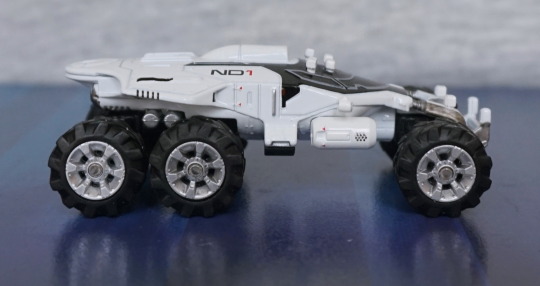 Cuts a nice profile. Some silver details nestling in there. 
Bottom: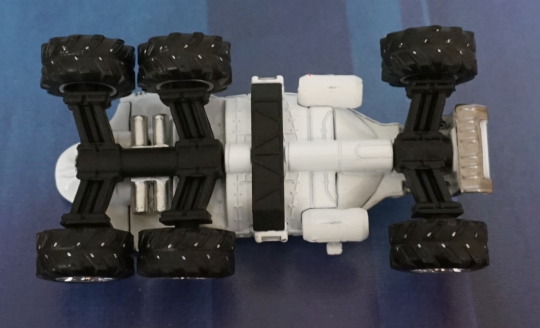 Sculpted and painted here too. So you do get something decent for your money, but I debate if this more "grown up" Hot Wheels affair is really worth the RRP. Which is probably why every GAME seemed to have a few they were flogging off at the time I bought this one, and there's probably a number of them still floating around. 
If you want a small ND1, then this does the job. Not sure how many people really want a little Nomad, but the manufacturer clearly overestimated, though if you want one, I don't think this one will disappoint.