So this is the Rick I ordered way back when…. So was the wait worth it? No. No it was not. So let's see what I got: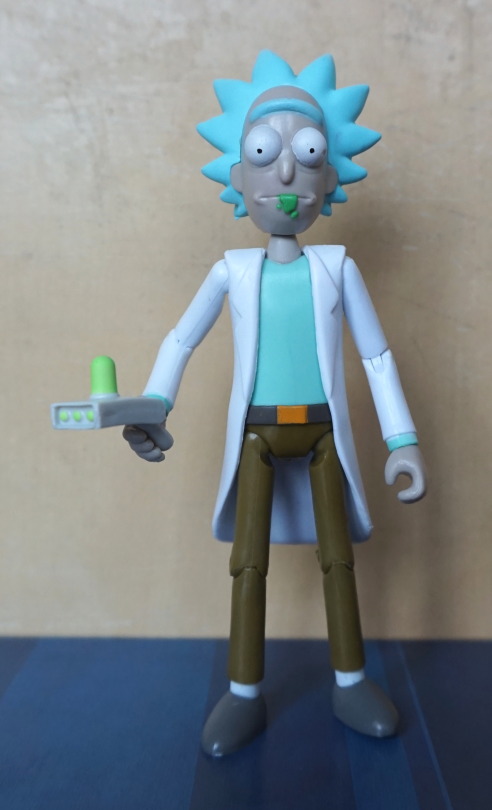 After clearing off the ridiculous amount of warehouse dirt, here he is. A bit less crap than the Morty figure, but still definitely not in award-winning territory. These figures do feel a lot more like kid's toys, but I suspect they'd be too fragile, and not priced as such. First thing: paint issues. The unibrow goes onto his face, and his lab coat didn't know when to stop around his wrist. The paint on the belt buckle is also too thin. You can also  see a bit of a scratch on his left eyeball, oth the outer side – thought this was more warehouse dirt, but appears not. He comes with a portal gun and a flask (not shown), and these accessories aren't actually too bad. 
¾ shot:
Mmm, dat eye scratch.
Back: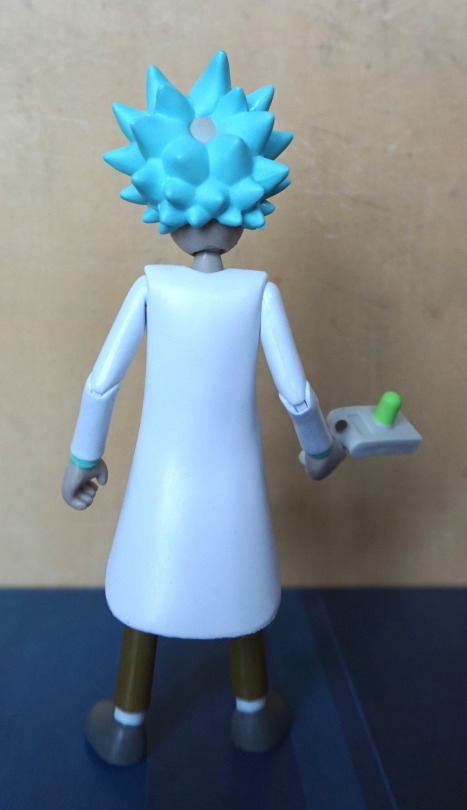 His hair is actually pretty good from the back, and I love the bald spot. The portal gun… has the basic parts. Most simplifications of the portal gun have the recessed square painted red, and that would have been nice here. Another plus side is his feet don't fall off… Yeah, it has that over the Morty figure. 
Honestly, I won't be surprised to see these in B&M for £3-5 some months into the future. They're pretty bad, so unless Funko can stop farting these out at the right point, where all the die-hard fans all have them, I can see them going unwanted. Especially for £12 (I paid a bit less than this, but RRP is around that).