… so where did P-Body get that, uh, enrichment equipment?
Turns out it was courtesy of Skytube Premium:
These sex toys come on a sprue, and you need to assemble them yourself. The toys themselves are for various scales. Clipping them out of the sprue was easy, and most of the assembly was fine… but the rings for the handcuffs… argh. I got there in the end, with various pliers!
Here are the toys in vol 1: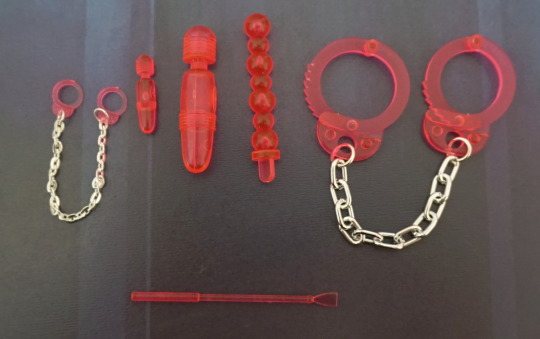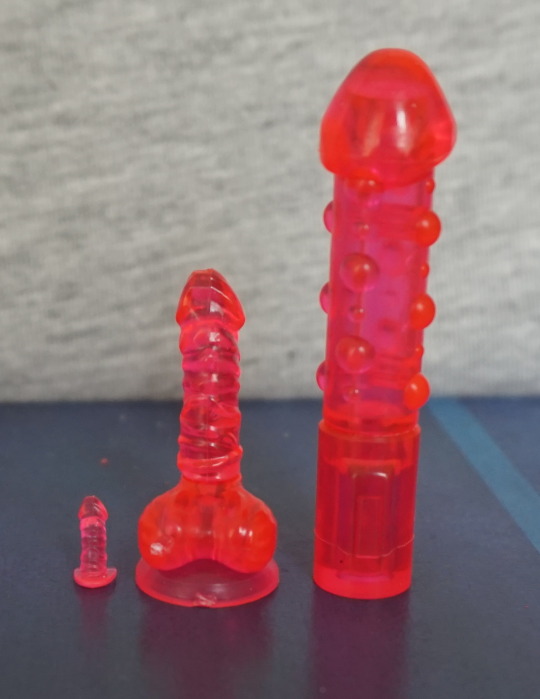 A nice selection of items, for a selection of scales.
Volume 2: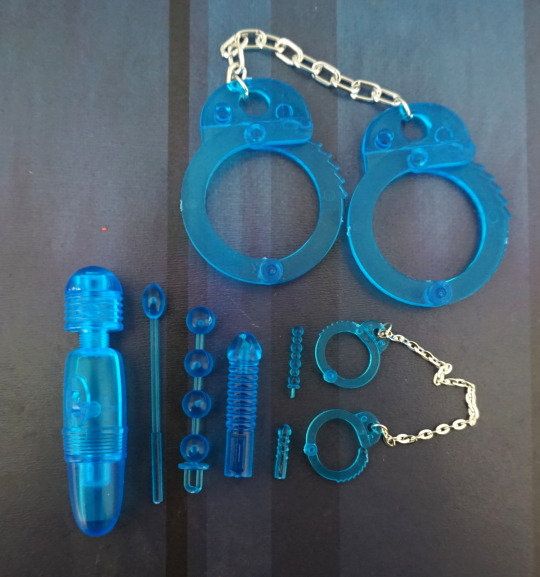 Feels a bit less of a variety, but still a good selection.
The Queen of Pain was straight into the toy selection: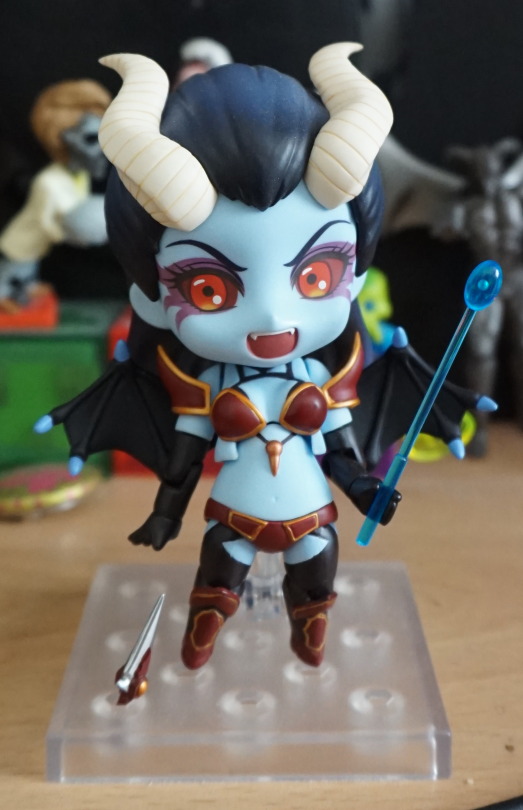 Yeah, not sure what is scarier…
This one fit well with Nitta: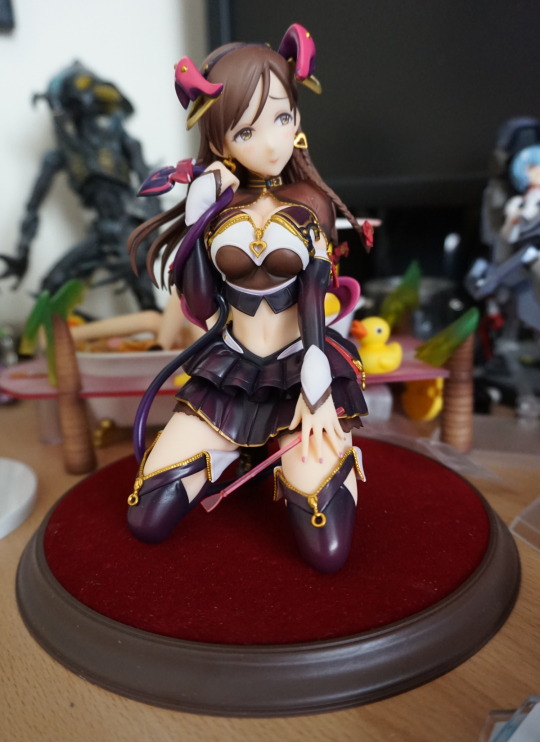 And lastly, this figure's probably one of the few who can make use of the ¼ scale accessory: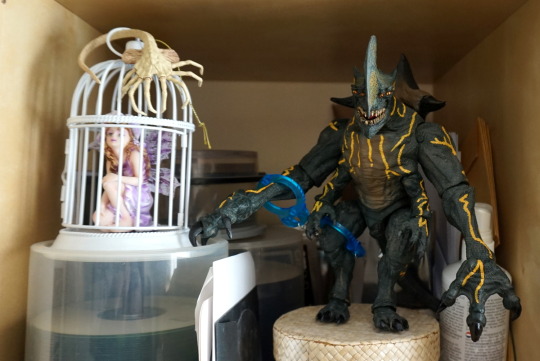 Oh, you silly, that's not how you're supposed to use them, they're supposed to be used on your arms.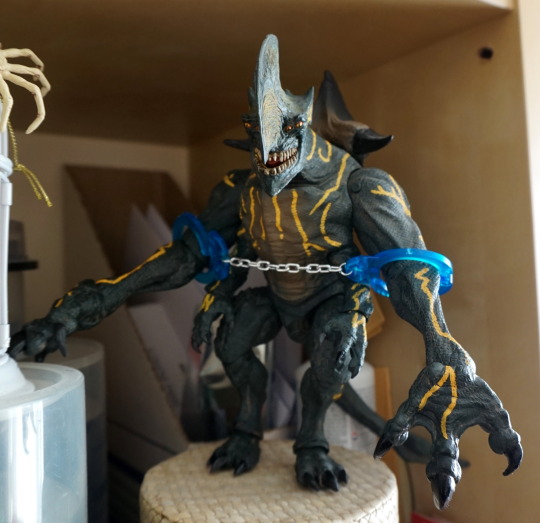 Um, I guess that's better!
Currently most of the toys aren't in use across my collection right now, but I'll be setting a new cabinet soon, so they may get some more features soon.