Now back to series 1 of the Cute But Deadlies! Finally caved and bought this one on eBay, after missing out on her a few times in the past: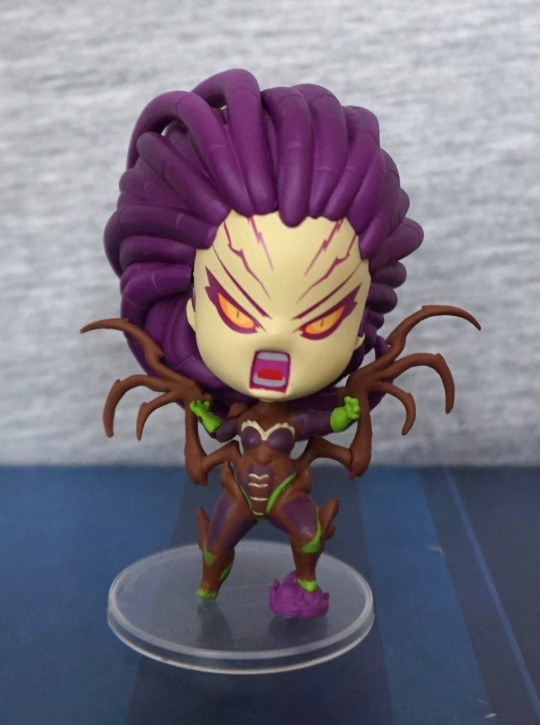 Glad to finally have her, though she cost a bit more than I initially planned to spend on her. But Kerrigan is worth it, even if I don't play Starcraft :P. Love her angry, screaming face. And she's a character that can make purple, brown and green work. The wings on her back can be moved up and down. 
Left: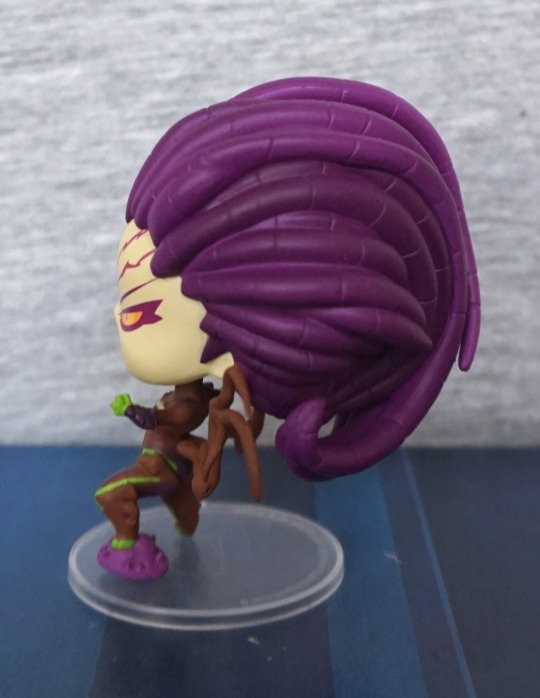 She's been to the stylist, and has plenty of purple, wormlike hair. 
Right: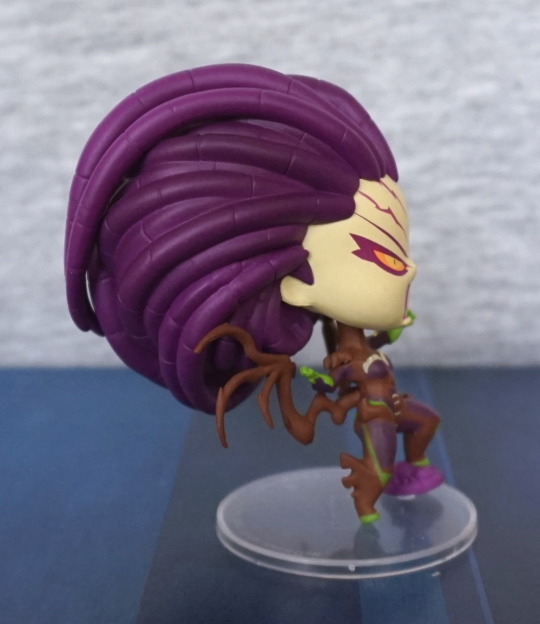 I love the way the wings come out of her back, also the small detail on the back of her right leg. 
Back: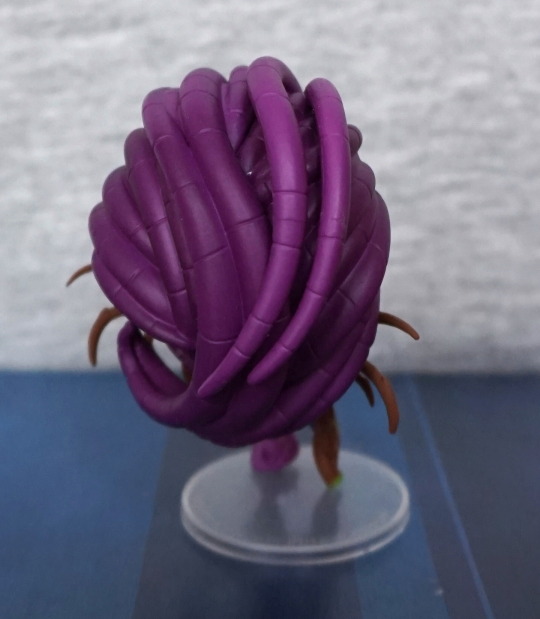 Lots of purple tentacles. What's not to love?!
Glad I finally caved and got her. Always wanted something Kerrigan. Maybe one day I'll get a scale of her or something.