Got the first batch of stuff from the Urban Mine auctions I won recently, plus one item from the store. 
First up is EVA-06. He's supposed to have a halo above his head, but the support part wasn't included (yep, Urban Mine). Debating if I'm going to bother finding something to replace it,as I'm not that fussed over having the halo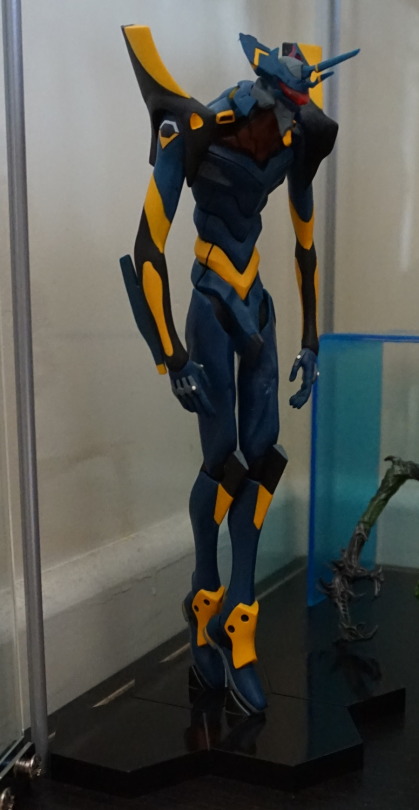 He's also got some minor scratches on his leg. 
Closeup of his face: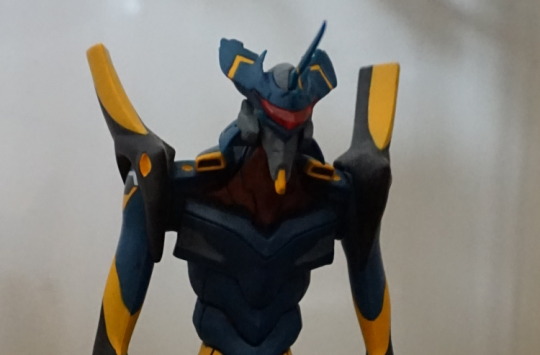 Not an amazing figure, but my weighted calculations estimate I paid about £4 for him, inc shipping. 
Next up, Mr Assemble. Wanted him to mix with some of my Devil's Blood pieces, ended up needing one of the joints to replace one I pilfed from Devil's Blood to repair a figma that lept out of the detolf :/. He didn't have a stand with him, and some of the joints weren't included, but mostly ones I wouldn't have been bothered with. Here he is before I started pulling bits off him: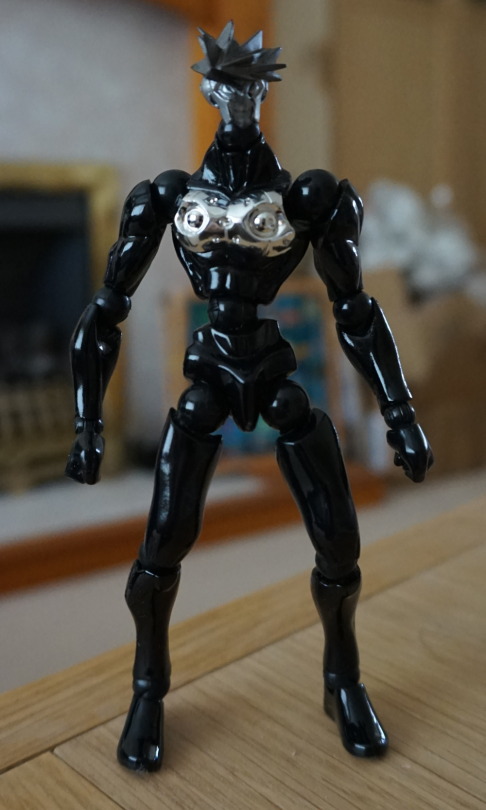 And after I mucked about with him: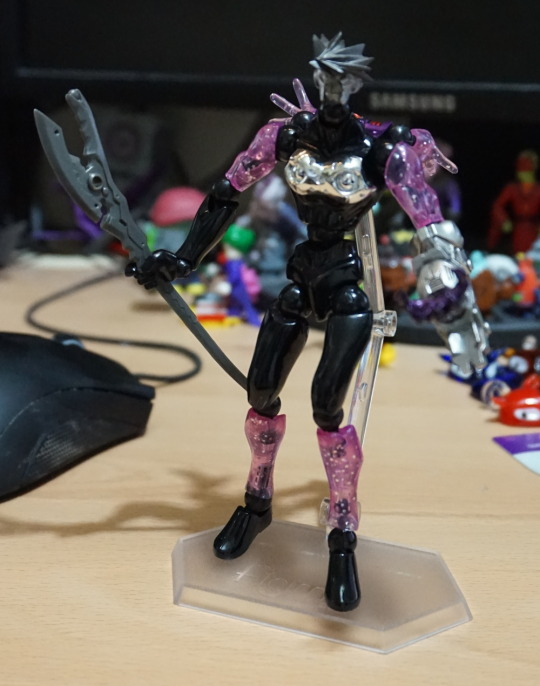 Closeup showing his "cybernetic" arm: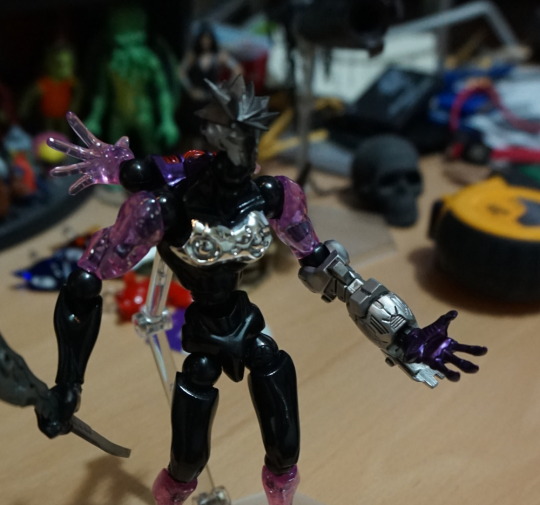 Next was a wildcard item. 100JPY starting bid – they're some phone charms with a strap. Thought they'd probably be charms and they looked kinda cute. Reading up on them, they're supposed to come with a comic, but I can't read Japanese so… yeah, not missing out on that: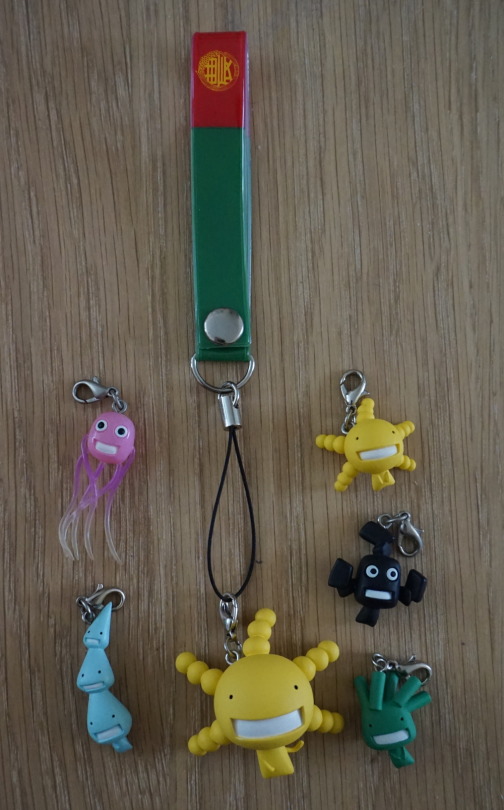 And here they are, in various shelves in the study: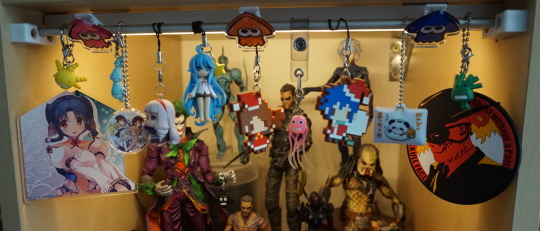 Sunny one to go with the skeleton: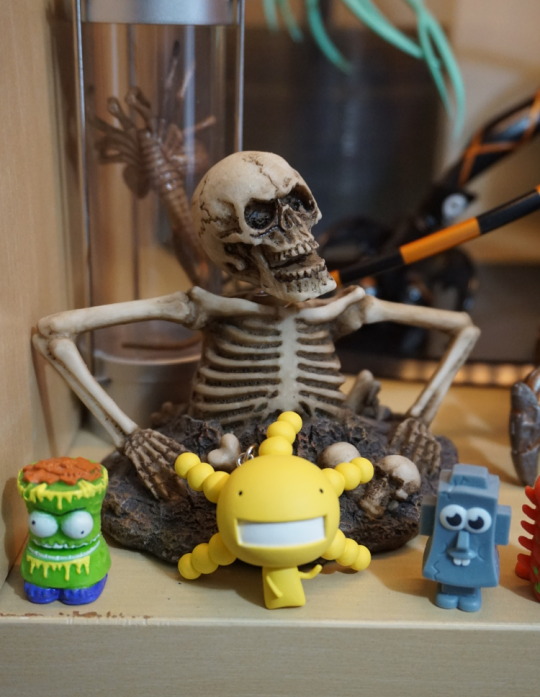 And Joker nabbed himself one: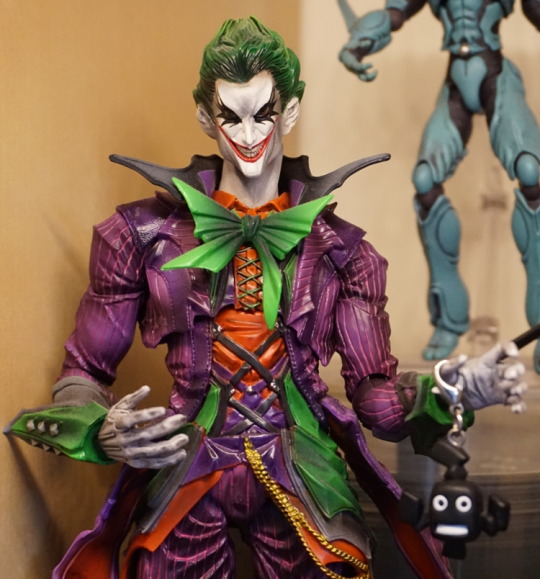 Last, but not least, an item from the Mandarake store. This one was sealed. Been liking the looks of the Puzzle & Dragons figures, so go this little one, as it wouldn't take up much space: