For the low, low price of pretty much just the postage (international postage, mind you) I bought this figure. 
Paid for speedier delivery, which meant the box had to get snugglier with other parcels, but the contents were untouched (dent was the opposite end to the figure):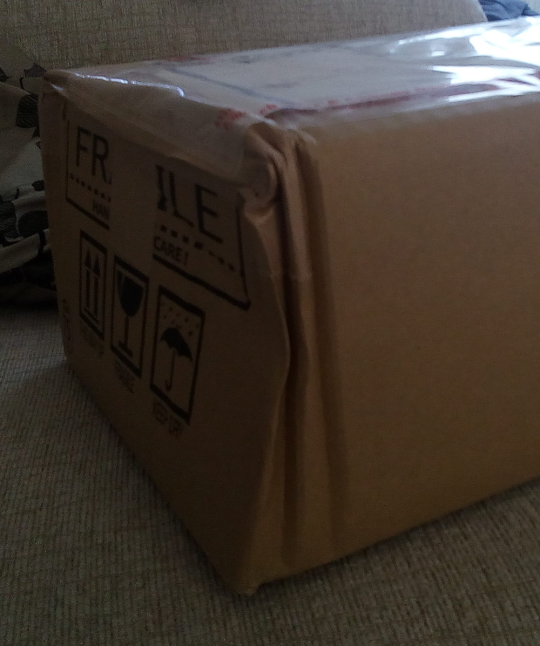 The figure, boxed: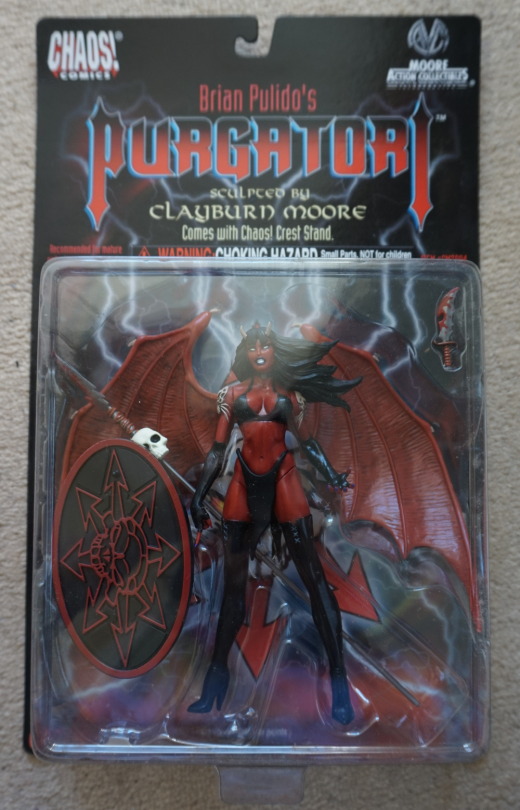 When I took her out, there was this artwork obscured by her: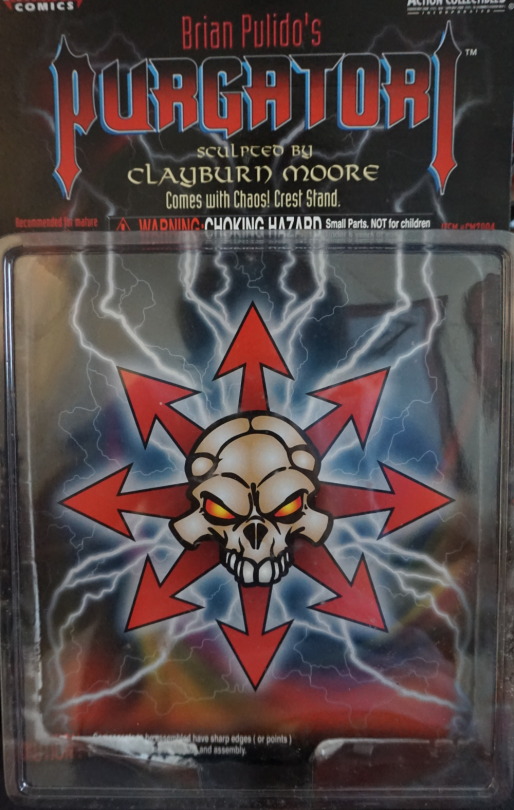 And Purgatori outta the box!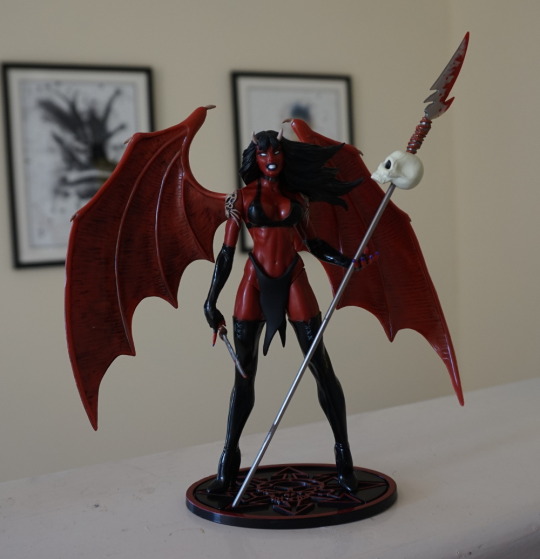 Only took a pic of her front as the wings aren't sculpted on the back, which is a mild shame. She does look awesome from the front though, and the engraved style of the base means I can have her with both the knife and the spear :).