And now for the dregs! There was bound to be some broken/incomplete stuff, and here it is. 
First up, not broken, but kinda cheapy – some Japanese warrior figures.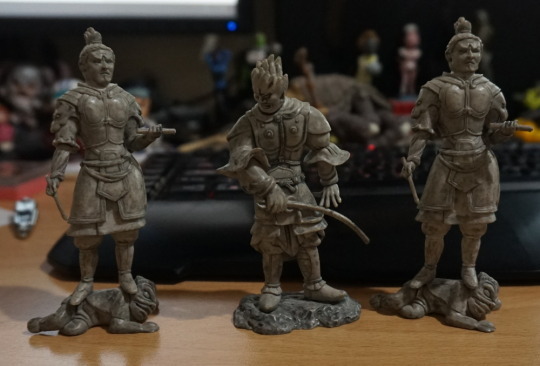 They're not terrible, but they're more kid's toys than something to really display imo. They've been sent to the Drawer of Purgatory. Feel kinda sorry for the dude in the middle with his wilting sword. 
The next item I initially thought was a decent item, but on closer inspection… not so much. 
Here is Neptune from One Piece: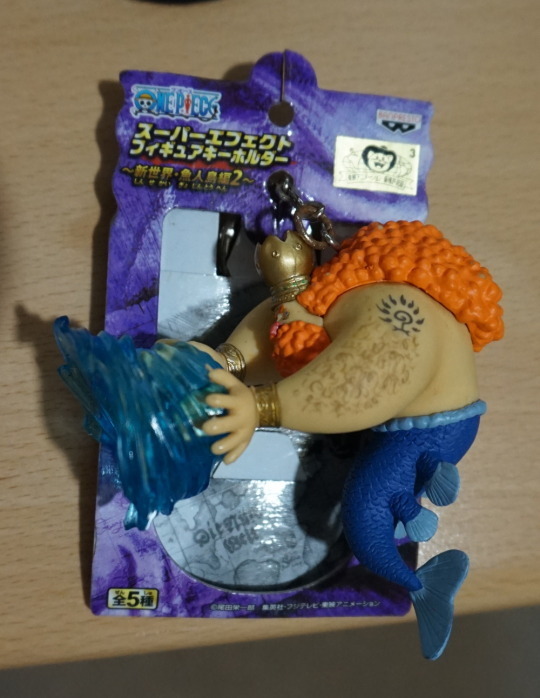 Unfortunately, on closer inspection, the pain on his large mane of hair is badly chipped: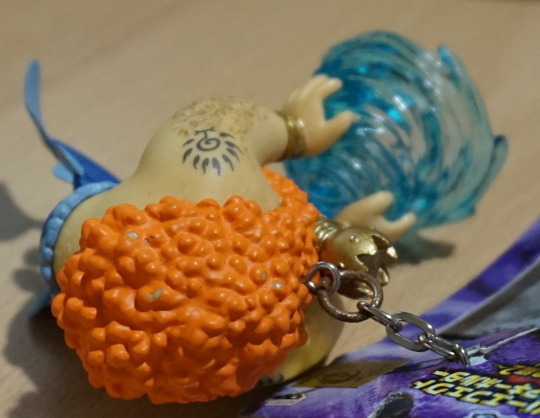 Was considering listing this on eBay, but don't really want to with the condition it is in. 
Now for half-a-Akagi from Kan Colle: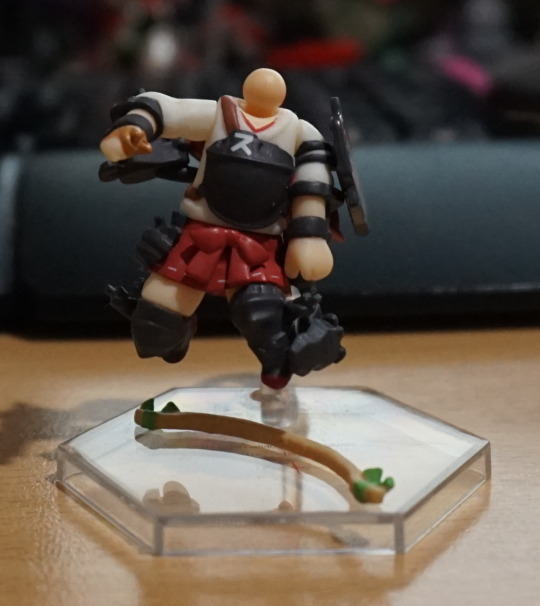 No head in the box, so this is a bit pointless. I'll keep the bits, just in case I can combo it with something at a later date. 
Lastly, the body of Hiiragi Tsukasa from Lucky Star and a
Sound Capsule Gaia Memory of Ryuki. Nope, Hiiragi's head doesn't fit on Akagi's body. I tried 😛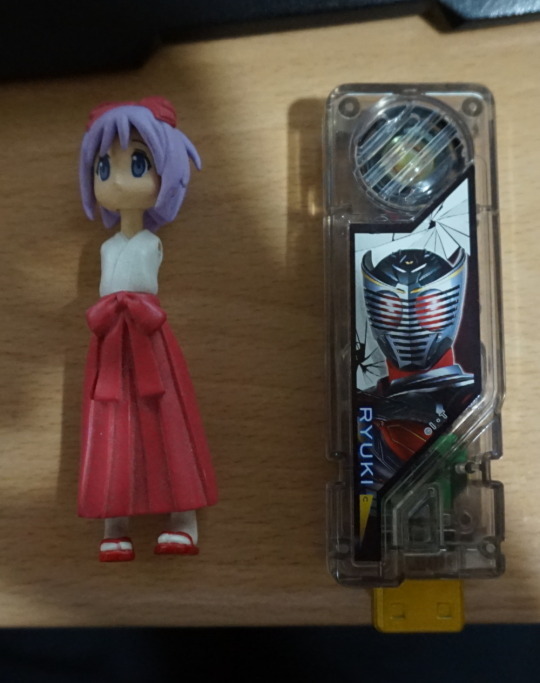 The sound box is made to look like a USB drive, but it very much isn't. You can press the button at the bottom (raised bit near the "plug" end), and it will cycle through a bunch of sounds. Doing some research, this set came with some kind of candies/sweets, and there were others done as blind boxes. 
Has annoy-o-tron potential, so it'll get lost in a drawer somewhere. Or thrown at someone who professes a love for Kamen Rider. 
And that concludes the Box o' Random! There are a couple of items I haven't covered, as I've listed them on eBay. The items are a couple of pin badges and a phone strap, from series I've not heard of.