Came across one of these in an action figure shop… but found an auction on eBay that didn't have too long to run, so decided to risk it and bid on the auction.
A day or two later, I was the winner with the maiden bid :D.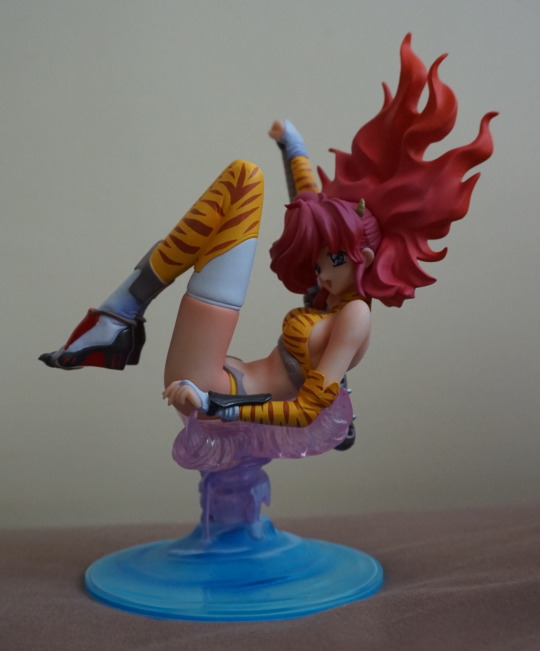 Love the bright and striking colours of this figure, and the interesting pose. Kind of a shame you can't see her weapon from the front though. 
And here she is from the back: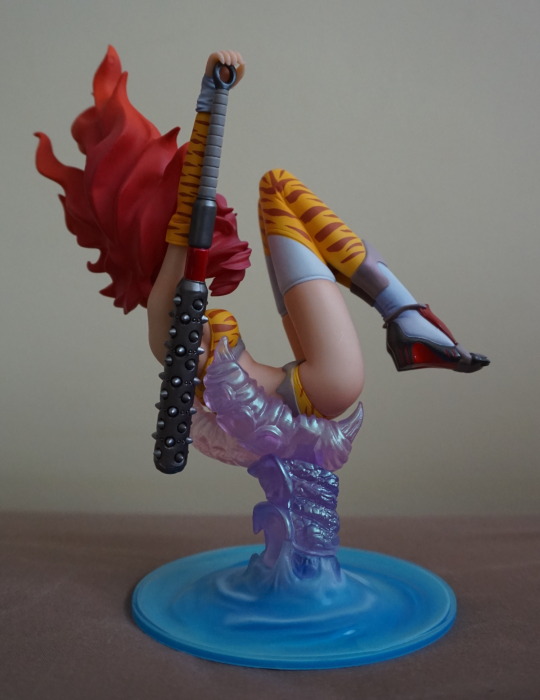 If I had a figure turntable, she'd be a candidate for it. As it atm, she's in one of my Gnedby units. 
I also ordered an Oni-Musume III from a seller from Amazon at the same time, but sadly this happened: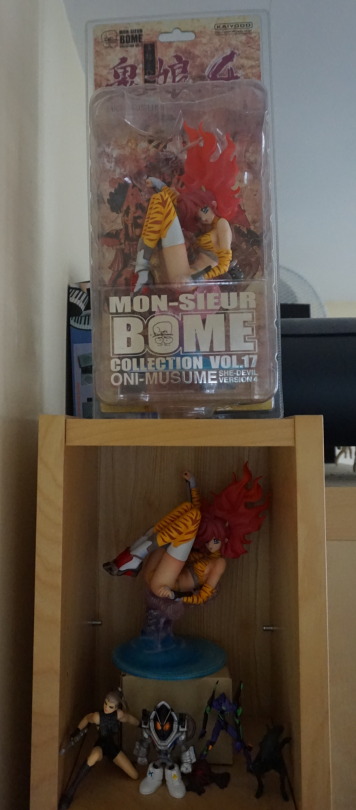 I have returned the second one, and have been refunded for it. Ah well. 
Now I have a Oni Musume III on order from the US, in the blue colour scheme. This one is actually being dispatched from an Amazon US warehouse, so it should be the right one this time!