This figure… been wanting this one for a veerrryyy long time, but not been able to justify the cost of it on the secondhand market. At one point, it came up on Solaris Japan for a reasonable price, but then I missed out on it, due to funds.
Then it came up for a reasonable price again a few months ago. So I decided to order it just before I went on holiday, thinking I'd get it just after I got back. Only during the order process I noticed that it was sea shipping. And then thinking I could have ordered it two weeks ago ><, oh well.
So the wait was on. The long, looong wait. So how long was it? 73 days of wait… but totally happy to have it now!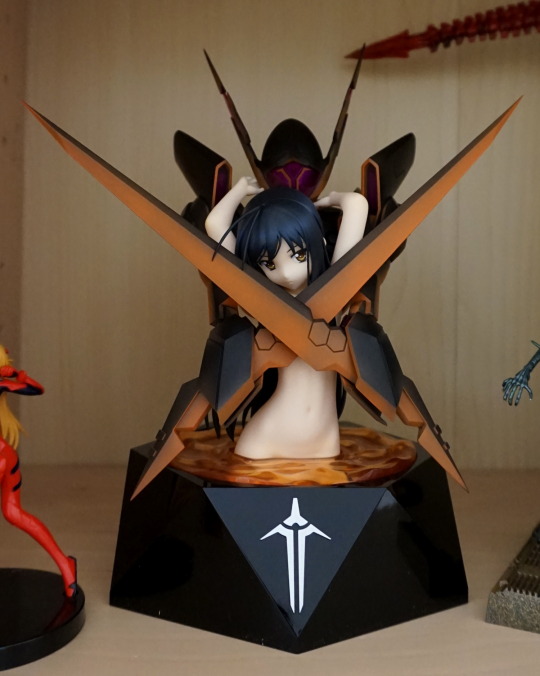 Side of the figure: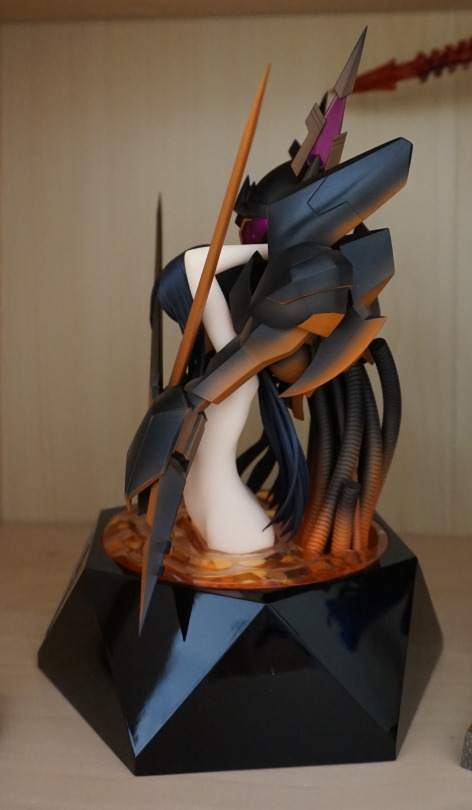 And her back: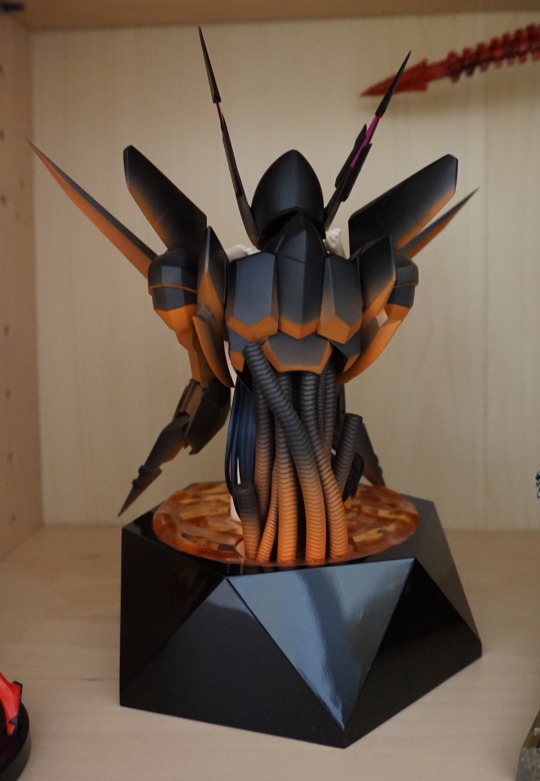 What was surprising is that I ordered a secondhand one, but this one seems to have never left the box! Well, she has now :P, and gone to the safety of one of my cupboards. 
The Kuroyukihime part of the figure can be displayed separately, which is a nice touch, but probably not something I'm likely to do. 
Kinda tempted to put an LED in the base, so it glows, but not totally sold on the idea as of yet. Maybe if I move and she's in a Detolf or something… or I have the wiring/connectivity so it can either be easily toggled on/off outside of the cabinet, or synced up with the room lighting or something. 
So would I do sea shipping again? Probably not, unless the figure price is very touch-and-go to what I want to pay. £10 more for express shipping could quite well be the better option, lol.