… because you can never have too much Kuroyukihime or Black Lotus. 
Bought these two Figmas together from the same seller. The first one I really like, and intend to put her with my Silver Crow Figma, but I need to do some figure rearranging first. Due to her exclusivity she cost a pretty penny, but she's still cool lol.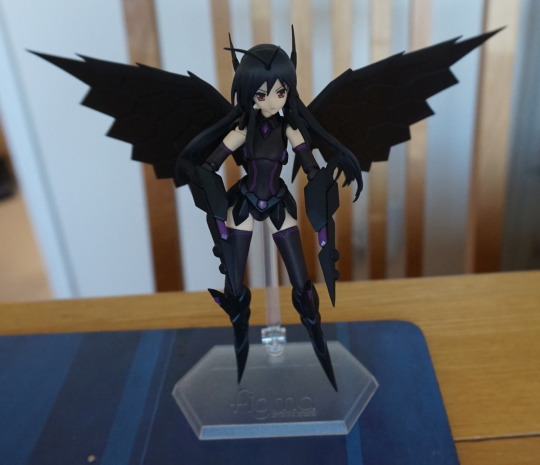 This second one was cheaper, but not sure if it was a good buy or not.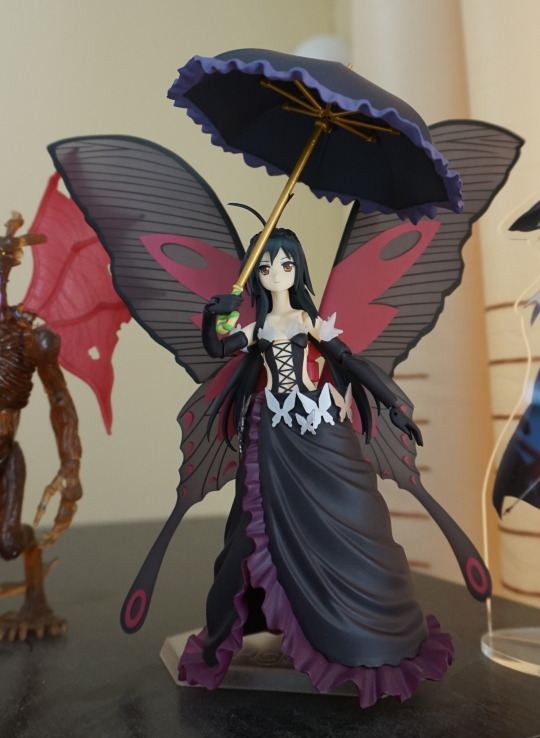 She has some nice features – the silver butterflies, the wings and the fact she comes with a tiny li'l Arita avatar: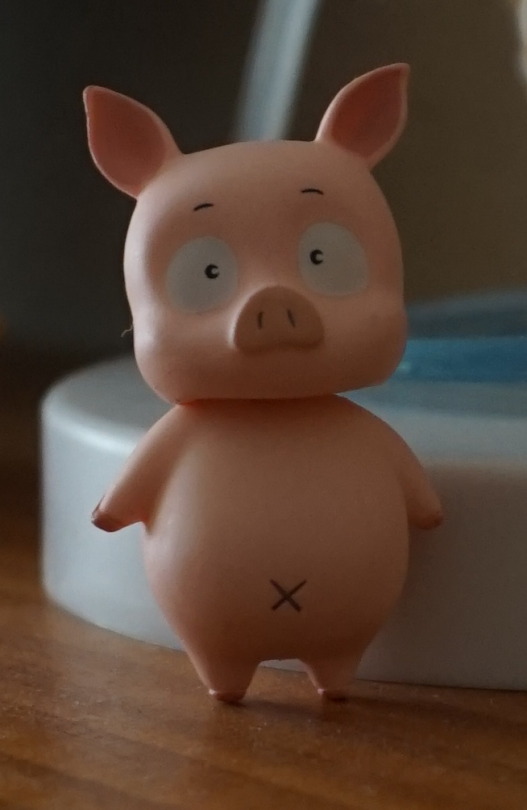 However, her skirt is rather odd, and doesn't feel like it sits quite right, and the umbrella is too heavy, and has a habit of falling, and the bottom wing segments can fall off easily. Maybe I'll find some way of sortin' that skirt, lol…