… you can get bootleg lego!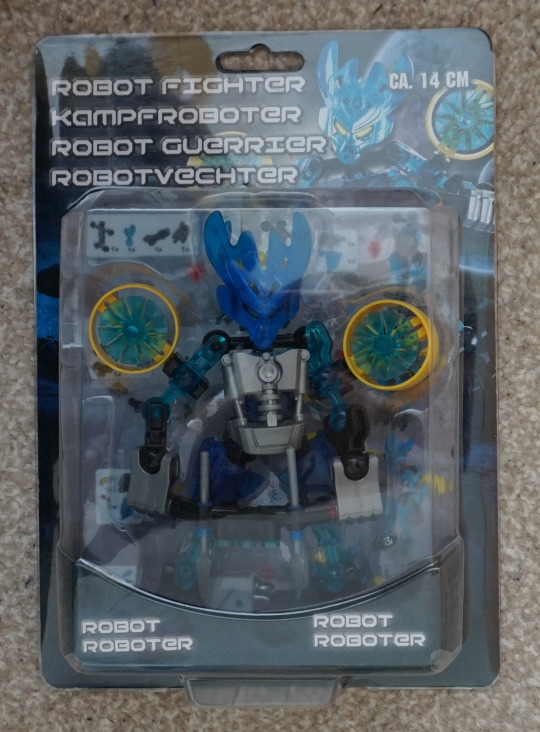 Found this in TK Maxx. This is based on the Lego set 70780, Protector of Water. Bought it as I was mildly interested to see how it compared to a real Bionicle.
Here's the back of the packet: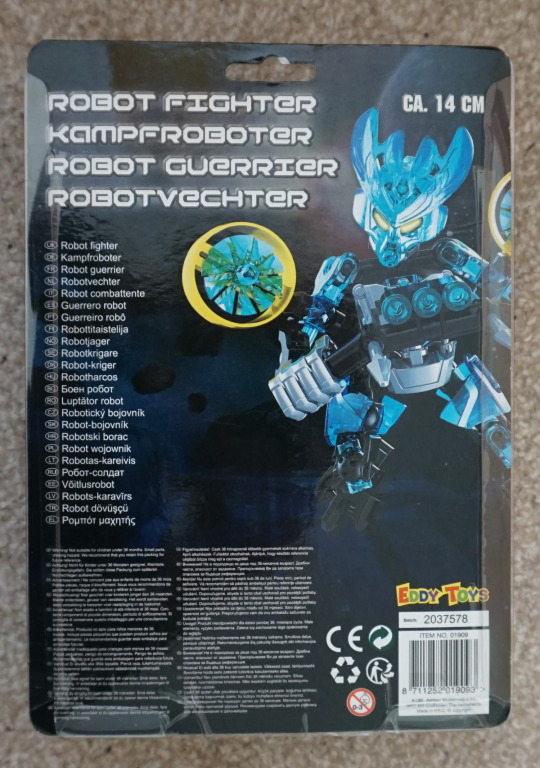 Yep, I think everyone now knows what it is called!
And just in case you do pull it apart, they were kind enough to include some instructions, located behind the figure: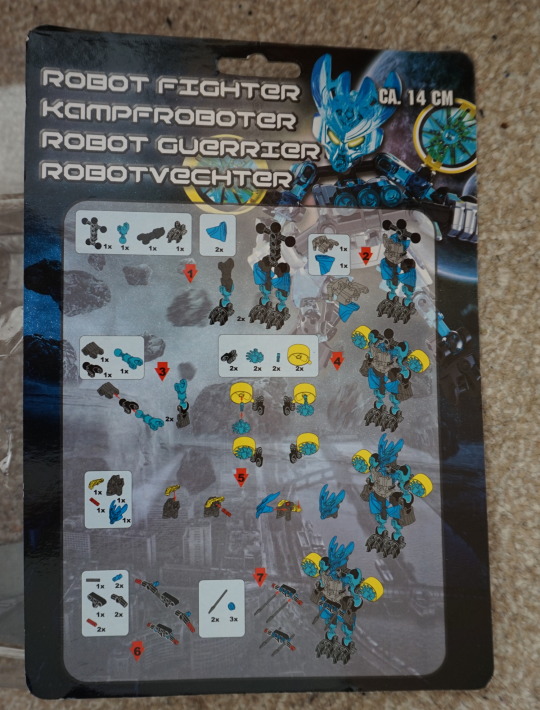 And here is the figure itself out of the packet: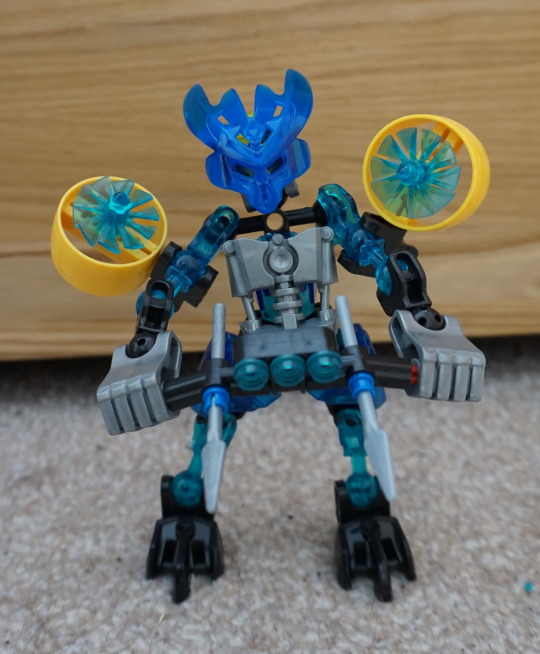 Note that its weapon doesn't include the "gun" that the real ones do, so hey, at least I won't be losing the 1-dot pieces. Other than that, it's mostly faithful to the original by the looks of it, only… cheaper. The head doesn't fire off as well as the originals I do own, and the plastic feels quite cheap. 
Here's his back: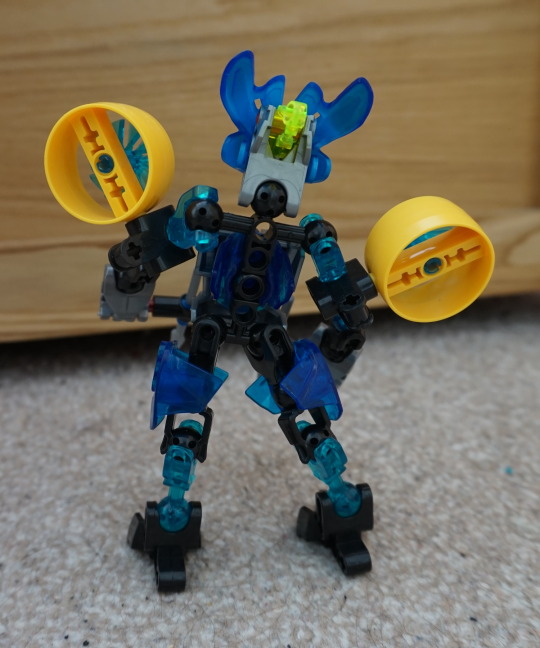 Interestingly, the blue bit is pegged towards his front, instead of his back. 
So… that's what you get for your £3.50!