Here's a character I've been thinking of getting a figure of, on and off through the years. And now I finally have one! Without completely breaking the bank. This is the second of three figures I bought from the same seller: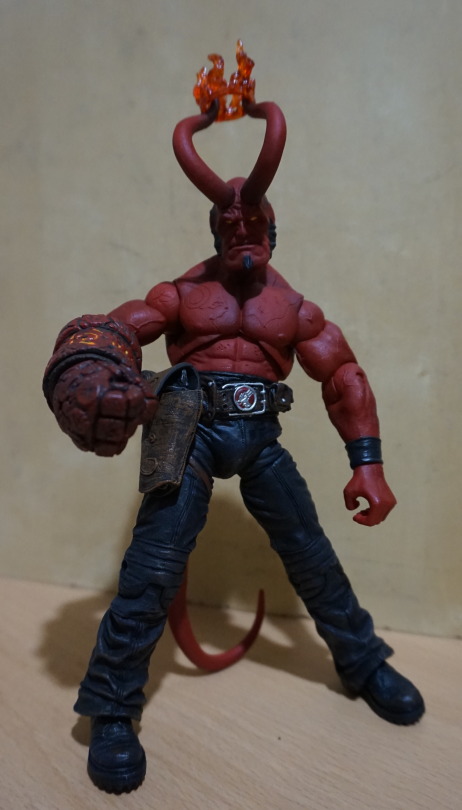 Seems like wide stances is a thing for this Mezco range of figures… I've put his gun in the holster for now, as I'm currently too lazy to go downstairs to warm up his hand XD. Here he is from the side, with the fire crown more in focus: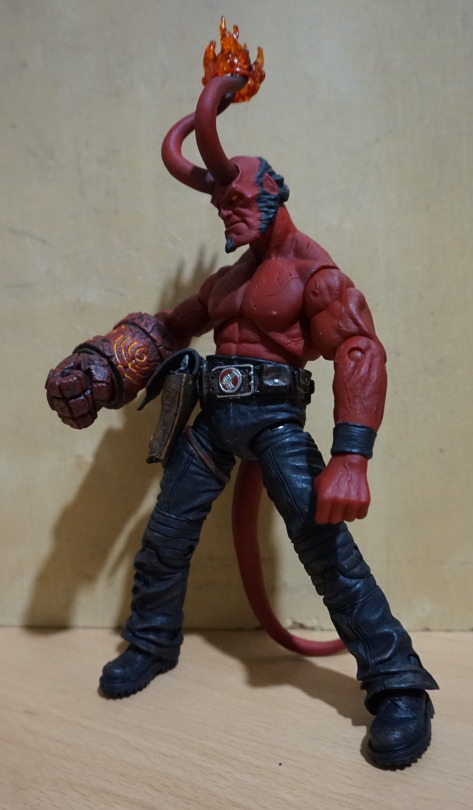 Doing some searches, I don't actually have the fire crown in the right place in my photos… ah well XD. 
Here he is from the back: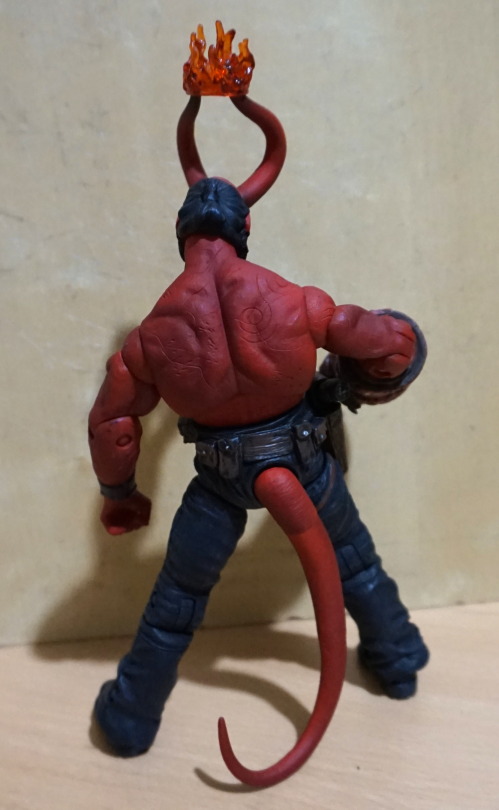 The seller had a handful of the Hellboy variants – chose to go for this one, as I prefer the look of Hellboy in his "full" form. Mmm, nice horns.. and here is a closeup of them: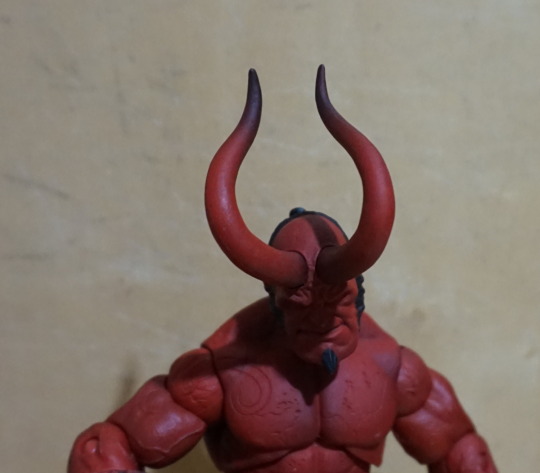 Is a nicely-painted and sculpted figure… and this one doesn't have any blue blobs of Abe :P. Just wish these Mezco figures were less forced to look like they're riding an invisible horse!