Say hello to WoW's Headless Horseman: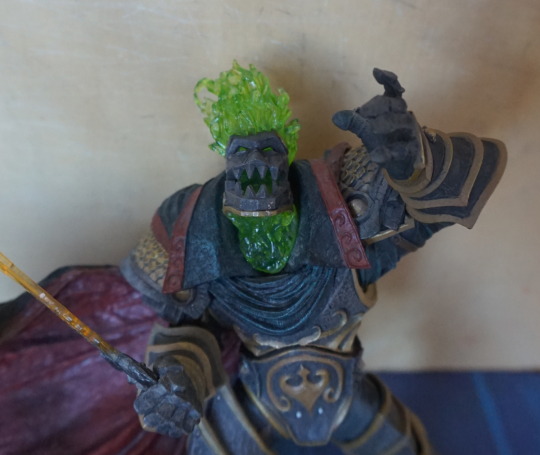 This figure I bought in 2012, and he's still as awesome as the day I got him. He comes with a "base" featuring his horse bursting from the ground: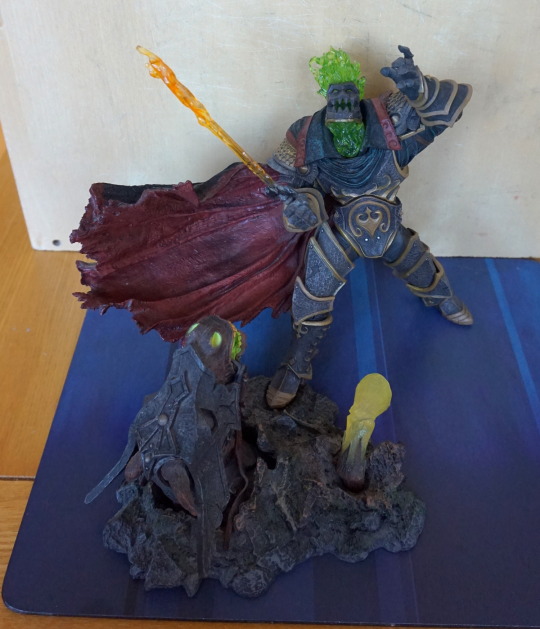 It has one peg for his right foot, so the base only semi-stabilises him, This is probably the weakest part of the figure – he can be a bit prone to falling on his backside whilst you're posing him, but once posed, he does tend to stay. His armour is on point though.
Here is a couple of closeups of the horse: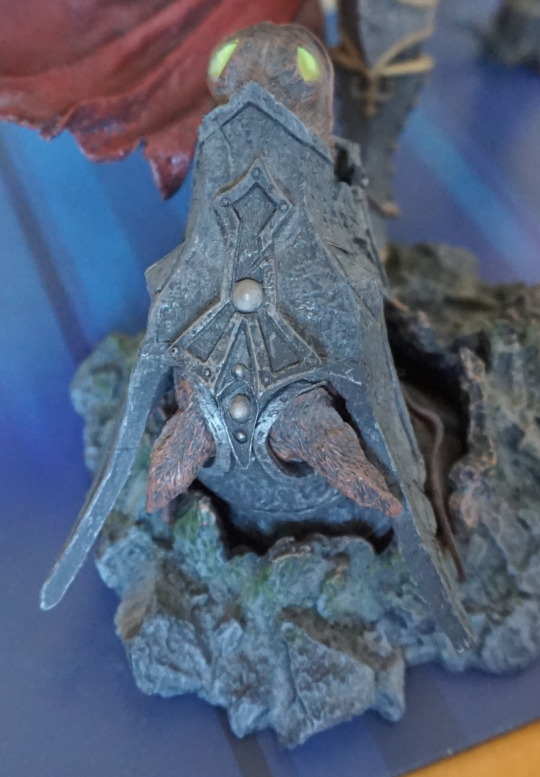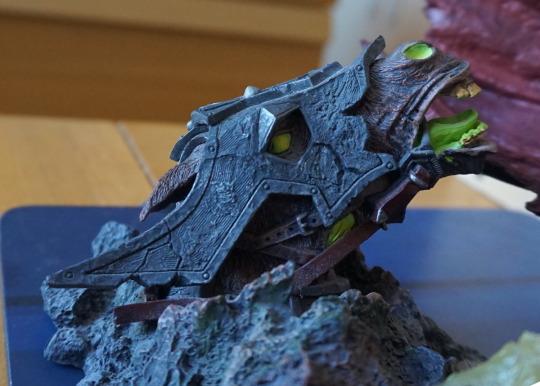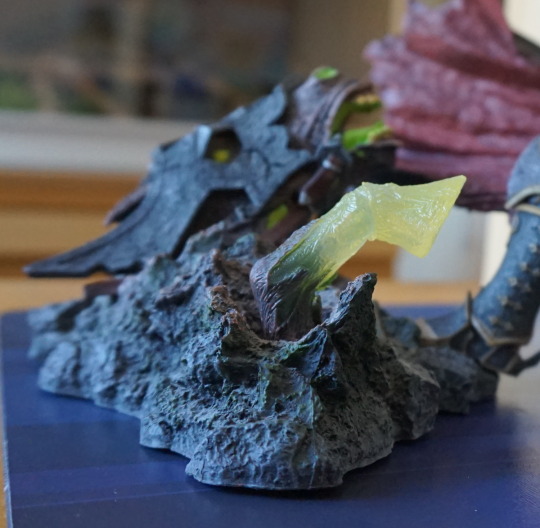 The texture's done nicely on this figure,and the plastic surface feels rougher than your average figure, which fits in with the theme of this figure nicely.
His cape has a great sense of movement, but also a pain to dust because of this: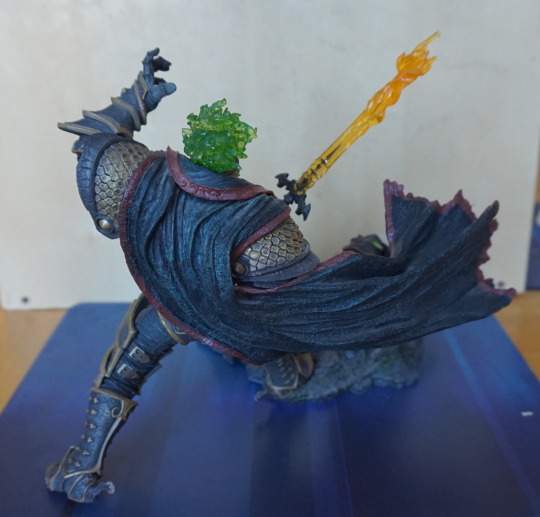 His head is also detachable: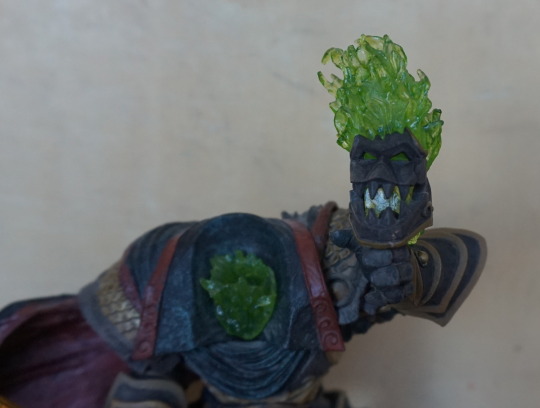 Which is kind of essential for a headless horseman!
If that amount of awesome wasn't enough, he also came with a sinister squashling, which was a mob that attacked during the encounter, and you could get it as a pet: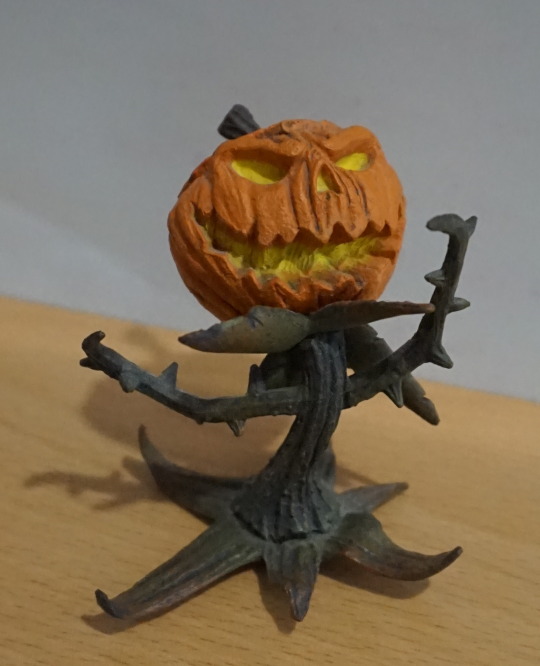 Side shot showing the stem: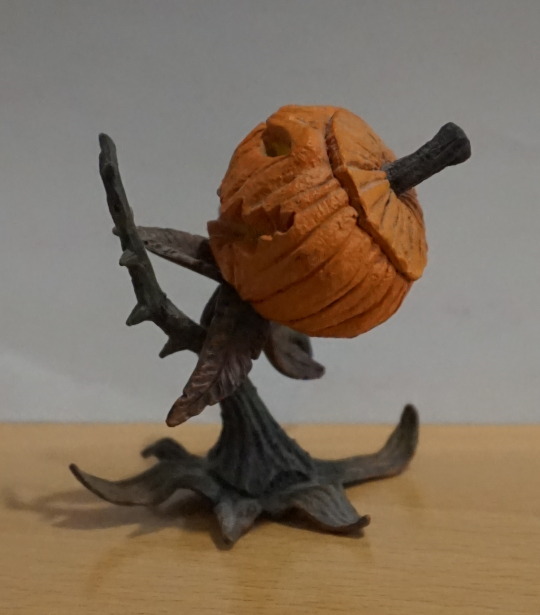 I remember wanting to get this figure in no small part thanks to the squashling – it was my fave non-combat pet at the time, and I just have to have a li'l one I could sit on my desk.
Several years on, this is definitely one of my better Western figures, and a testament to the quality of Blizzard's figures. Would recommend it to anyone who likes its look, as long as you can get it for a non-super-scalp-y price. I got a ridiculously good deal on this figure, looking back.