This figure was the first one I had to pay customs for! I remember coming across pictures of this figure and absolutely having to have it, due to the the transparent skirt and the pose. I was looking at Racing Miku figures, and the ones that I found, this was my favourite. And possibly still is.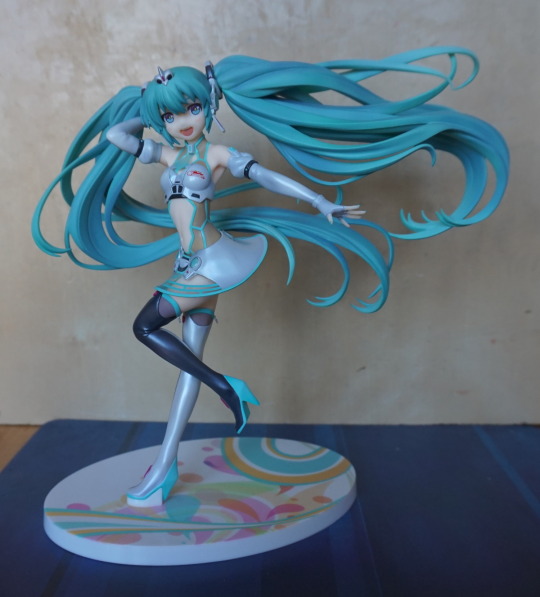 Searching around, I found it at prices I couldn't afford. Then I managed to find one preowned on AmiAmi at a price I could stretch to! So I ordered it. Waited. Got a slip from Parcelforce, paid my moneys, and waited a bit more. Then eventually, she was with me!
And I could stare at her belly: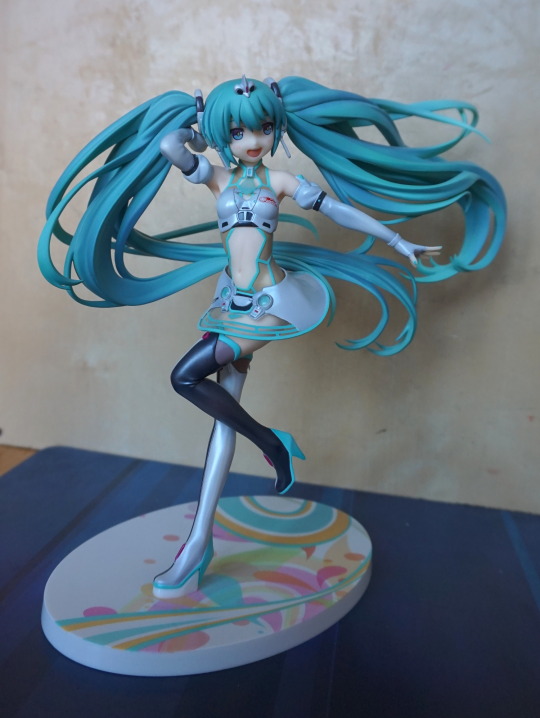 Up until this point, I don't think I'd seen pics of the actual base, so that was a bit of a surprise. The promo shots always have a clear base, so was expecting something plainer. Still not a big fan of this base – would personally prefer it to be a plain colour, but this is more "Miku". 
The pose is fun though, along with her expression. Her skirt is removable, but imo she looks far better with it on than without. She comes apart just underneath her chest so you can take it off. 
Here's the back of her hair: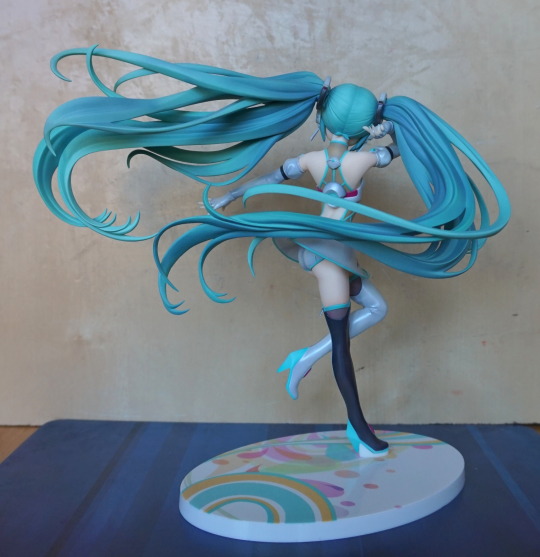 Lots of movement, lots of painful areas to dust. Other similar figures tend to have more rubbery hair, so they're not as fragile but this one is quite tough plastic. Can be a bit nerve-wracking dusting it, but it's stayed in one piece thus far. 
Still a quality figure in my collection, two years on.