Visited a nearby Toys R Us, and found they were having a closing down sale, so decided to pick up a couple of items – first being Groot: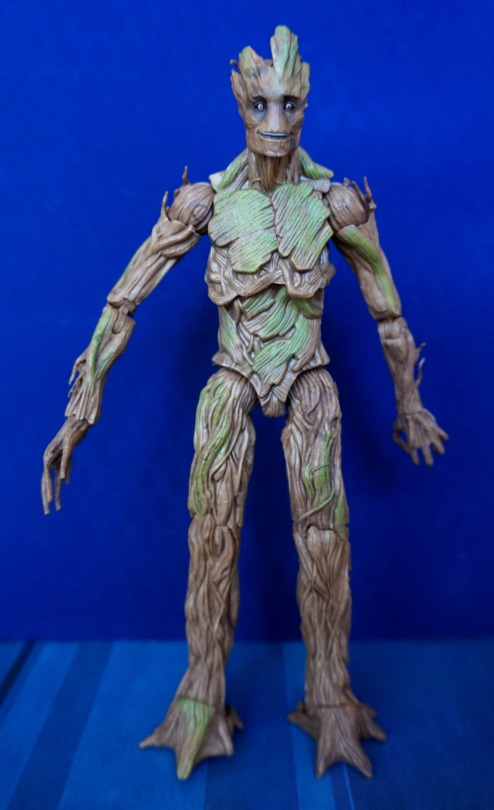 His face sculpt is really nice, and the body is… mostly nice. It does give a wooden feel, but… it's also plasticky too. 
Here's the close-up of his face: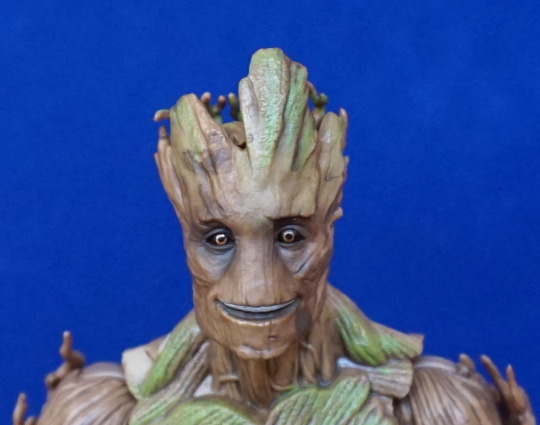 His eyes look really nice, and his face feels woody and detailed. 
Back of his head: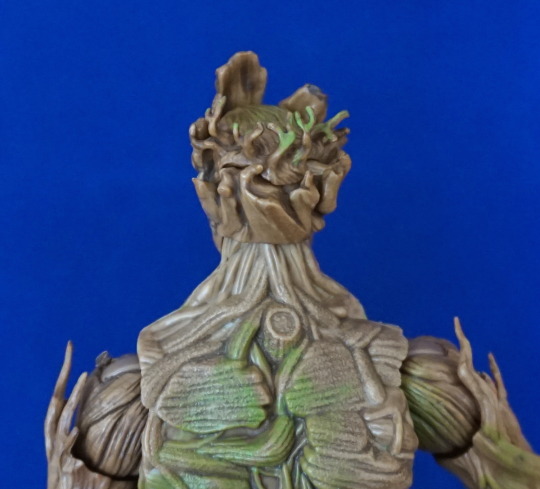 The head is nicely sculpted , and here you can also see the twiggy parts on his arms, which help hide the shoulder joints. They're not super-effective though. 
Let's "zoom out" to his back: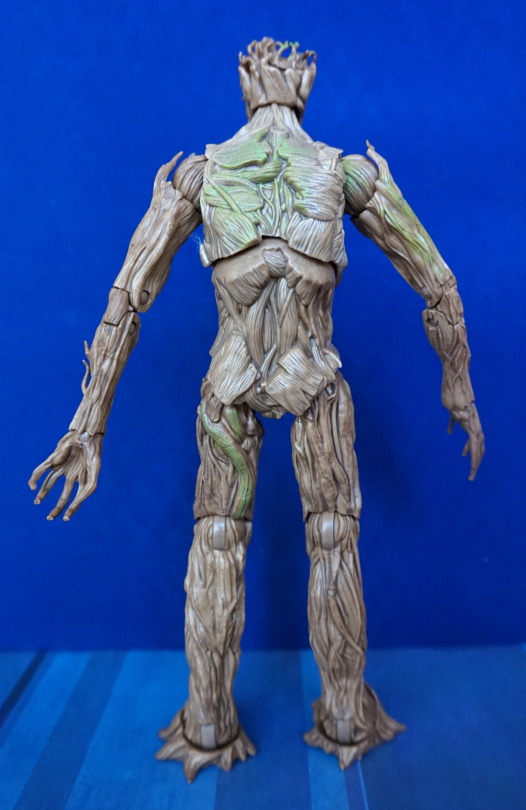 Not much hiding that back joint, but the wooded texture is nicely spread throughout. You can see the extra bits in his arm joints, which help to hide the joint when flexed. 
Side shot: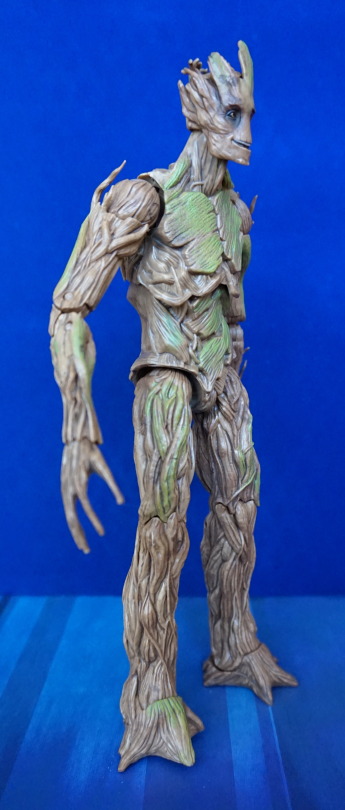 Head looks good from all the angles. This angle does rather show the sculpting off – it's nicely detailed so it doesn't feel entirely "action figure". I could imagine if Mattel made this, it would look much flatter. 
He is also decently poseable: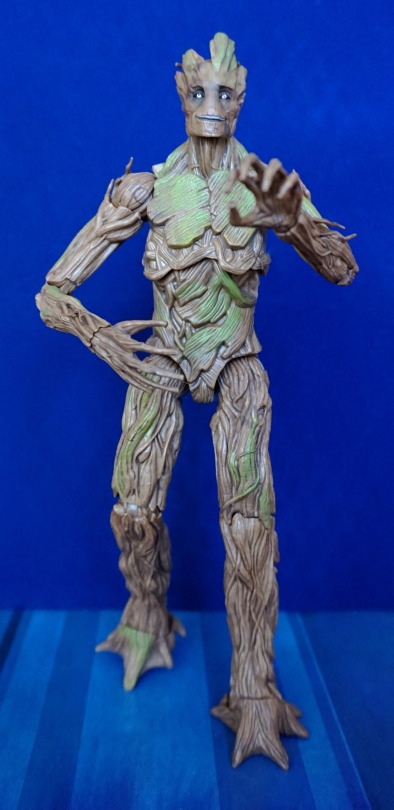 He's reaching out for you! Groot! Maybe if I watched the film I could come up with a decent tagline here… Or maybe just more "groot". 
Upper shot of the above pose: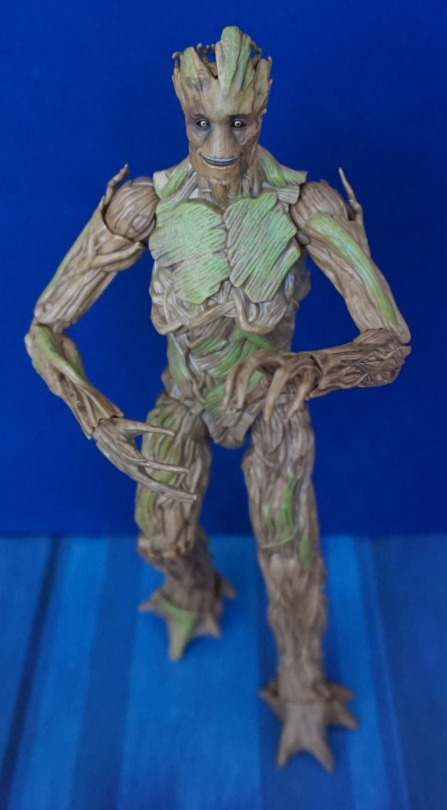 Being the evolution set, it also came with kid Groot: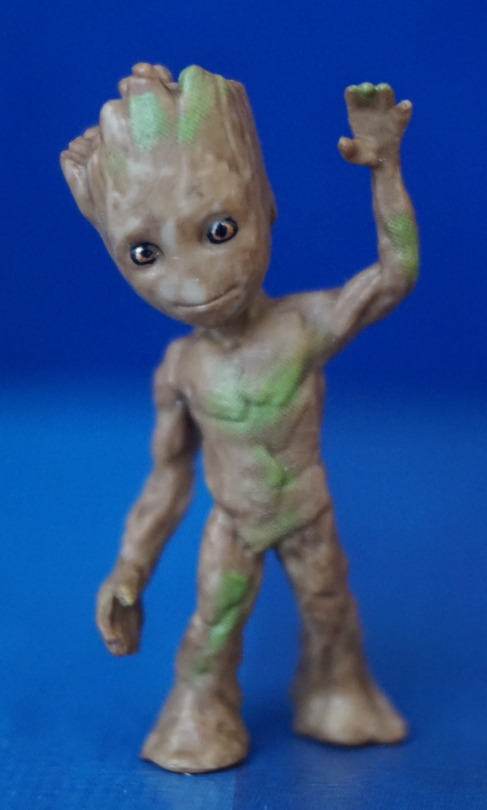 I used a macro lens here – you can see the print dots in a couple of places, but these aren't really visible when you're looking at him.
And baby Groot: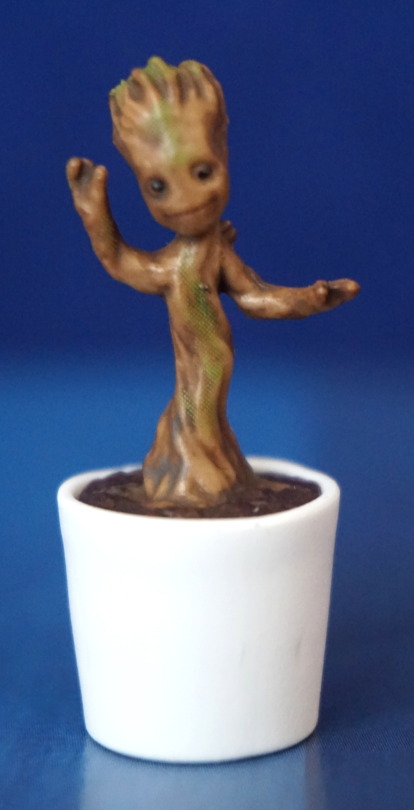 D'aww. Ditto for the print dots. 
The pot Groot stands up nicely, and is a good display piece. The kid Groot is somewhat harder to stand up, and is annoying, which is a bit of a shame. It would've been nice if they provided a clip base for him to stand in. When I decide where to display him, I'll likely stick him down with a glue dot. 
Overall, I am happy with this figure. Due to the fact his legs come as separate pieces, he can lose his lower legs when you're trying to pose him, but it's not a massive issue. I don't think I would've paid full price for him, but he's definitely good if you pick him up for a discount. He certainly has the height compared to other similar figures, due to the aforementioned separated legs – it allowed Marvel to make him tower above figures in the same line, yet keep the same box format.