This is the second of the three Eaglemoss figures I bought.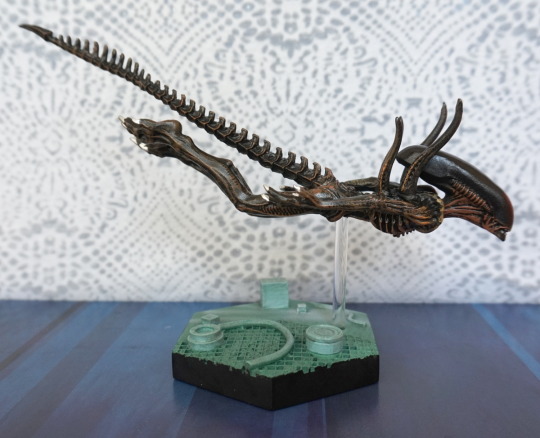 Swimming Xeno! I really like this figure, and is probably my favourite of the three. 
Here he is swimming the other way round on his base: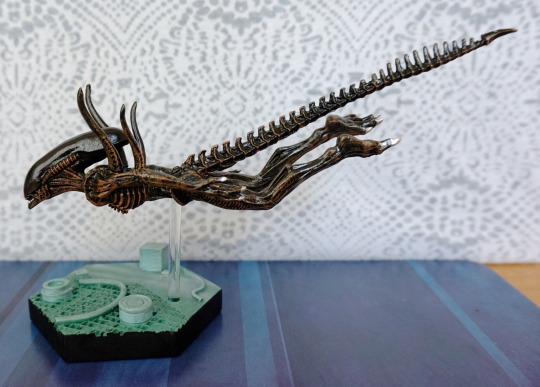 Not sure which display option looks best. His tail is impressively moulded and painted, and I love the way it sticks out. His head is shiny, which is a nice touch. He also looks like he's swimming, so that's a definite bonus!
Here is his other side: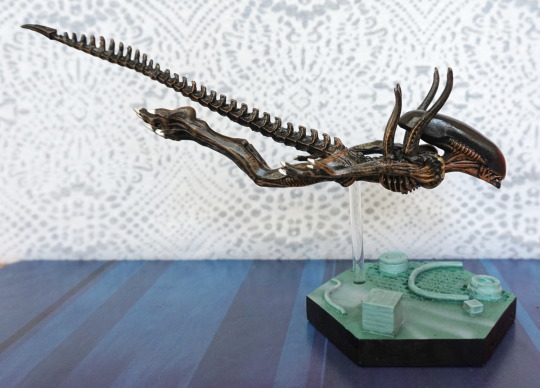 Not much in between the two sides. Both look fine.
Here is a close-up on his back end:

Looks nice :).
And the front end: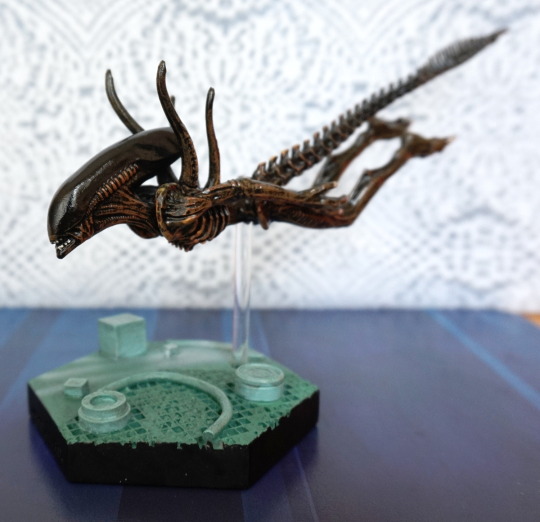 Here you can see the shiny effect on his head, and his back "spikes" reaching up above him.
From above:

Head so shiny, you can see me! His pose does look kind of flat from the top, but that's no biggie to me. 
And his belly:

He has a hole for the post that holds him above the base, but the paint shading has been done well on him. With the glossy finish on his legs, he could almost be wet. 
Close-up of the base: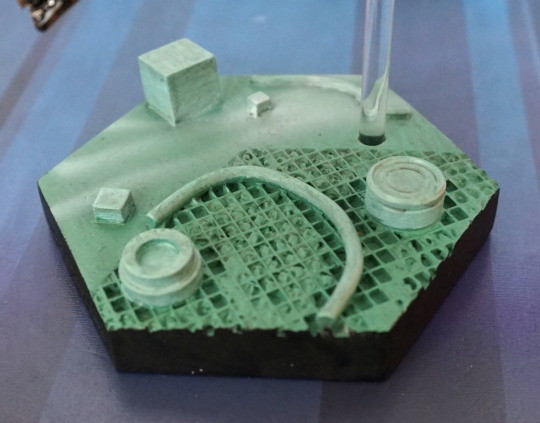 A nice range of props, coloured green to match the film and look underwatery. See? They can blend paint! 
I love this dude – he will take up a decent amount of space, being so long, but with the rod, he can stand above other small figures, so he shouldn't be too bad to display.