Now for the last of the Evangelion items. 
Let's start off with a deformed-style Rei trading figure: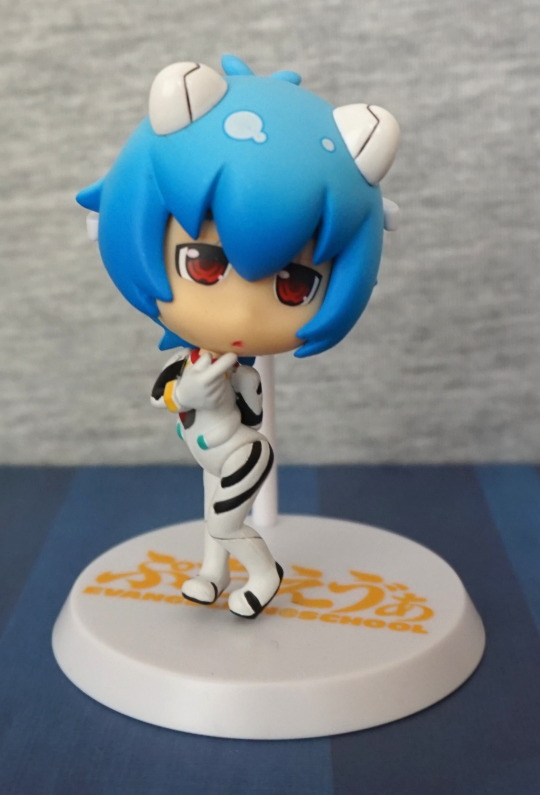 I don't usually go in for this style of figure, but this one's pretty cute, and well-done. The paint is really nice. The big *ahem* downside to this one is that her fat head doesn't like to stay in the stand clip. Most of this kind of figure I've usually been able to find the sweet-spot where the figure will stay clipped in, but she loves to fall over if you move her. The shading in her hair is vibrant and attractive. Also she's in her plugsuit, so that makes it more of a winner for me. 
Back: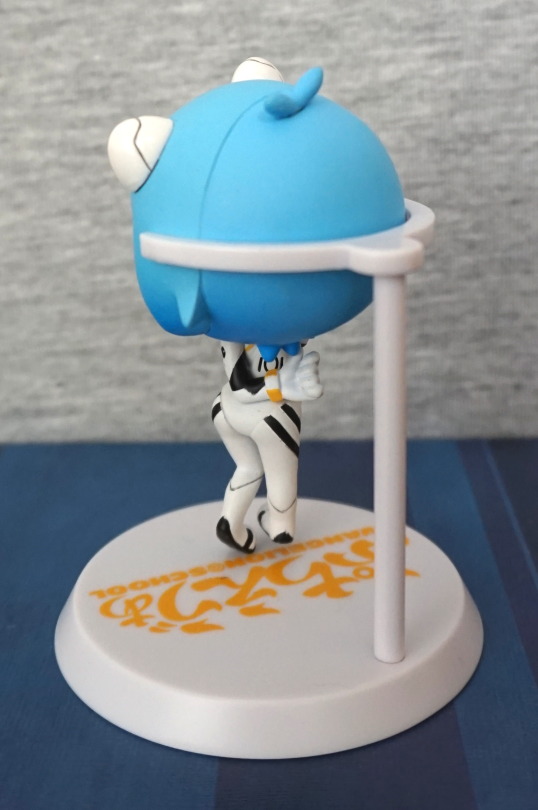 Pretty obvious seam, but that's pretty standard with these figures. Isn't anything worth seeing on the back of her head, though the back of her body has been painted well, with the details you'd expect. I like this figure, and this will be going on display. 
Next, a keychain of Rei: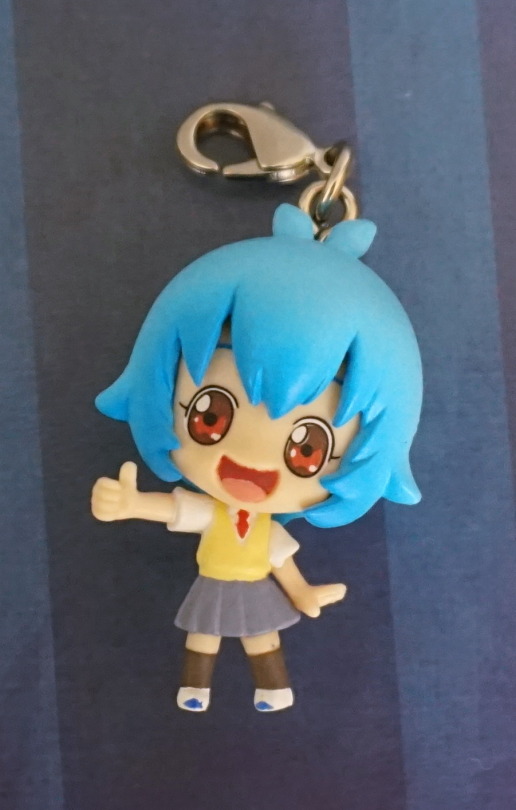 Here she is, very happy! It doesn't look very "Rei" to me, but she's still cute. 
Back: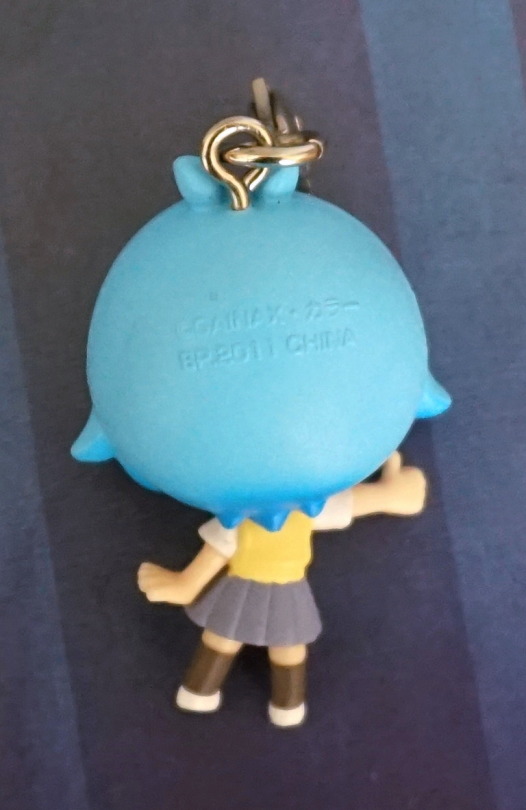 Not too much to see here, but some shading in her hair, and her back has been painted well. 
She does pose well in front of a Nether portal: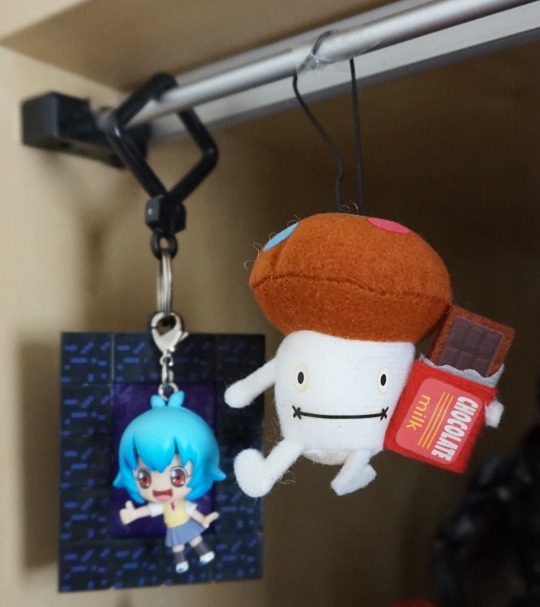 I hung her here, soon after opening her. 
She comes with another part you're supposed to connect her to:

She does look nice connected to this chain, but it'd dangle too much to go on the keychain bars. And she needs to guard the portal :P. 
Now here's an interesting piece of Evangelion loot attached to my phone: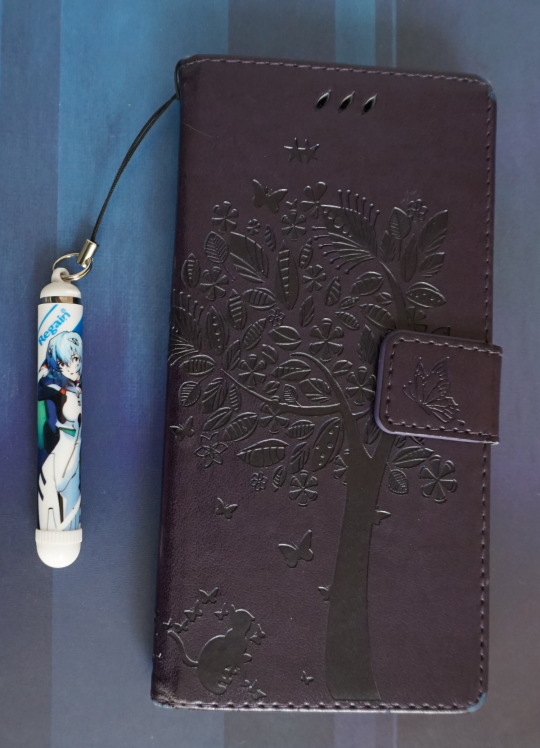 On the opposite side, it has Rei's EVA:

The print is nice and vibrant, and a good design, given the space. Hence me attaching this to my phone. So what is it?

An extending ballpoint pen! More useful than the stylus I first wondered if it was. My finger suffices for my phone, but hey, a pen I might actually randomly need. I've left the nib protector on the pen, as I'm rarely likely to actually use this. It's more of a decorative item that I can look at/fiddle with. Will keep it on my phone until it's more annoying than soothing. Or it gets damaged badly. 
Time for a couple of different Evangelion characters. It can't all be Rei! Just… mostly Rei :P. 
Here's a figure of Asuka: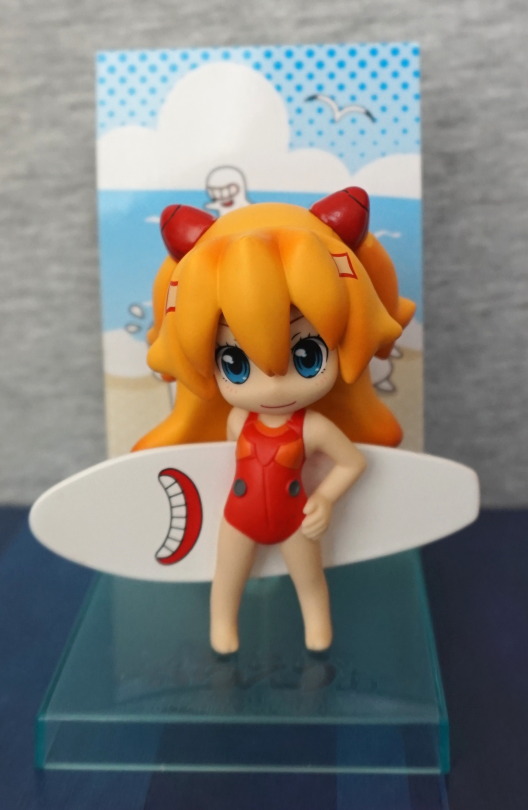 Cute! The card was a pain to get in place though. Love the plugsuit swimsuit! Would love to see this on a larger figure, and for the rest of the cast. Paint is good quality on her. 
Now for a Shinji. Funnily enough, I nearly bought this from someone, with some other Evangelion loot, but the asking price was too high. But he decided to pop up in my loot anyway!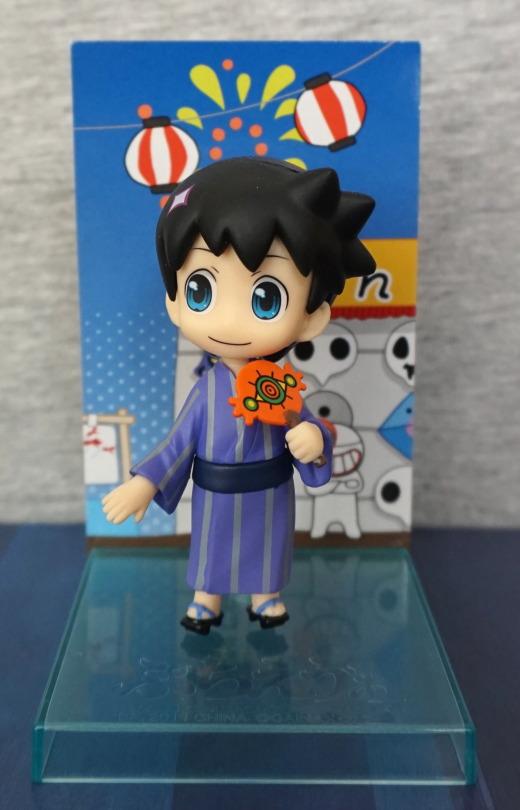 A nice little figure. Not one I'd ordinarily choose, but will happily display now I have it. Love the angel details in the background. 
Some nice odds and ends! No real duds either, so I'm happy!