This was my first FuRyu figure, and probably still my favourite. Not familiar with Shin Megami Tensei, but when I saw this figure, I had to have it. When I first found it, I couldn't find anywhere that was selling it cheap enough to justify buying it, but eventually one cropped up on eBay for a good price, so I went for it. Looking around, I may have been able to get it a bit cheaper, but I didn't massively overpay.  Here he is from the front: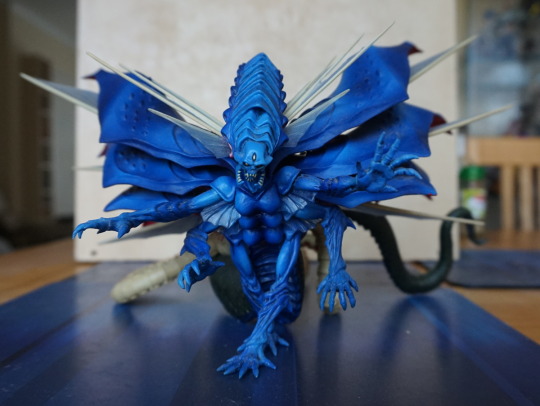 Mmm, a very vibrant shade of blue, as well as the plentiful detailing. I like the mix of materials, though the clear parts are a pain to dust as they're spiky and on the delicate side. Managed to not break any though. 
Here's a closeup of its front half: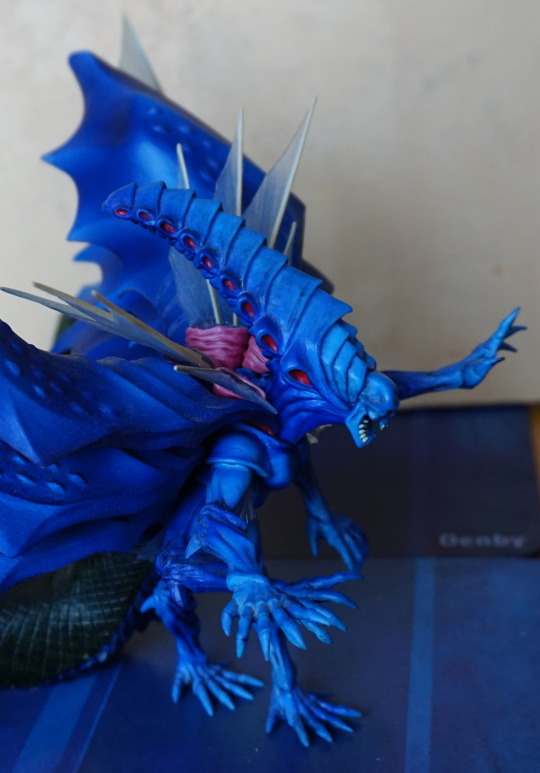 Many arms in evidence! Closeup of the wings: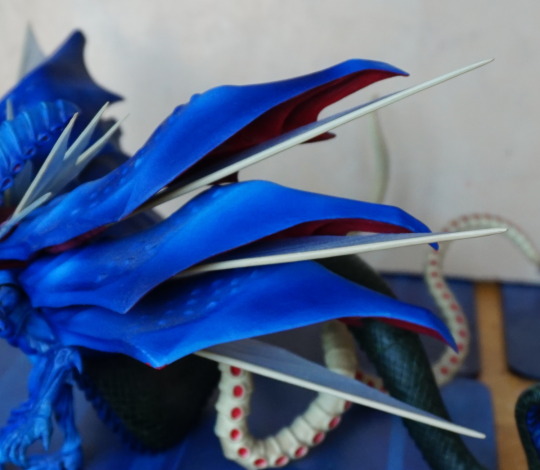 They have a vibrant red underneath, which contrasts nicely, along with the transparent parts. 
A top view, showing its sheer length: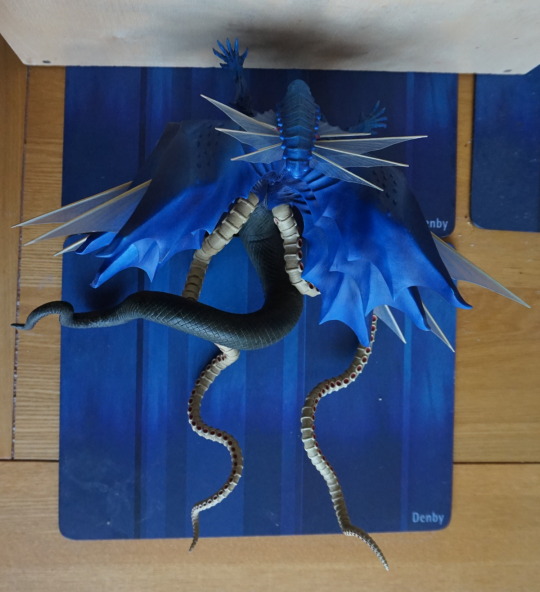 The tentacles came in various parts – once assembled, this figure becomes quite large! Required two dinner mats for this dude!
View of the tentacles on the back: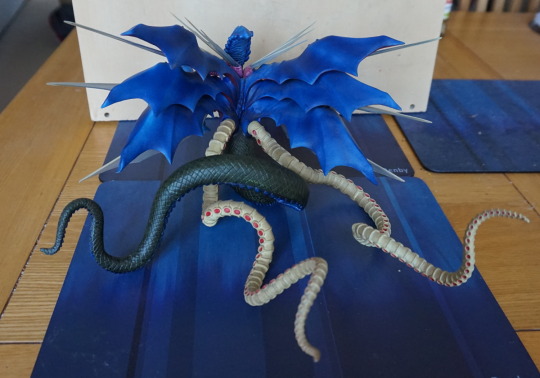 Closeup of the wings from the back: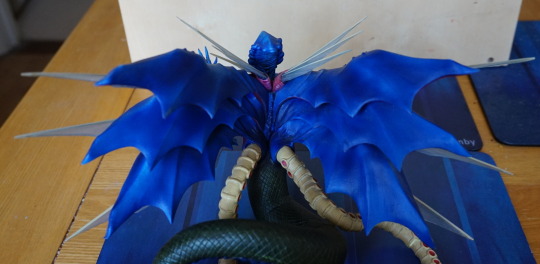 Still pleased with this figure, and probably one of the reasons I started to seriously collect. The painting is very nice on it, the character design is awesome, and you can get this figure relatively cheap. Reading up on it though, some people have had issues getting him in one piece. Mine only has one real issue – on the top of the left wing, there is a bit where it rubbed the box, but it's not too visible.