Whilst there aren't so many Black Lotus figures, there's plenty of Kuroyukihime… so here's one more!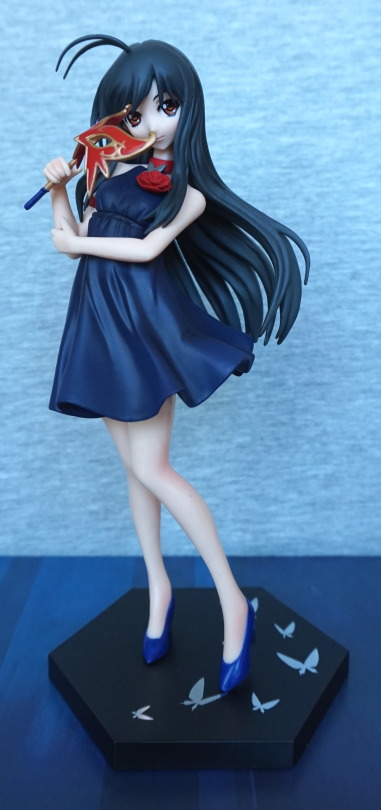 This figure was nicer out of the box than I was expecting. The mask is painted well, the dress has some shading, and her face looks really nice. Also the base isn't boring and plain.
Face: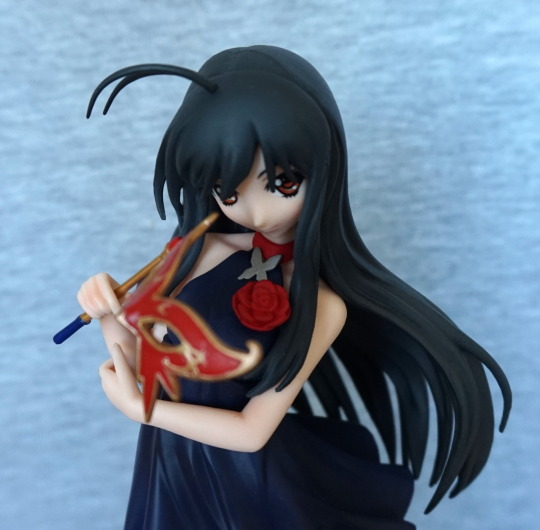 The eyes are nicely detailed, and don't feel as overly heavy in the linework as the ones on the FuRyu one I looked at recently. I love the butterfly attaching her collar to her dress, and the rose is a nice addition. 
Mask: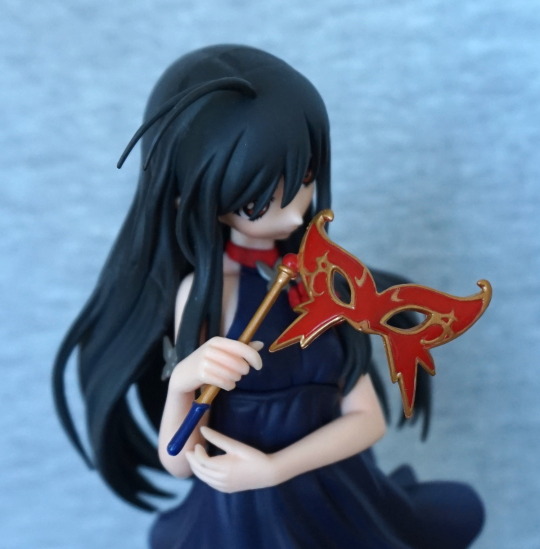 The colours complement each other well, and are within the lines. Is a really nice piece. 
Base: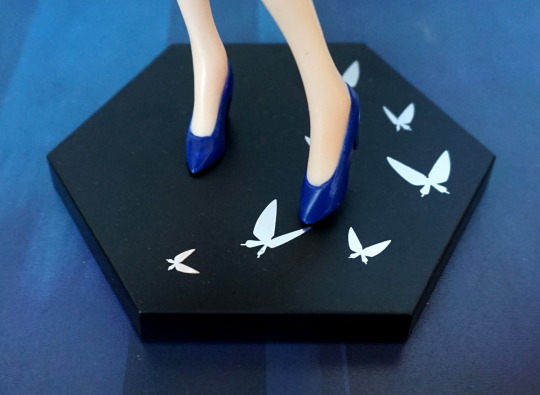 These butterflies are silver and are decently reflective. It goes well with the dressed-up party theme. Her shoes do look a bit on the "painted on" side. but aren't too bad imo.
Left:
Her hair isn't shaded, but I don't think it detracts that much from the figure. Having the dress shaded though does make a good bit of difference to the look of the figure and I'm glad they did it. Here you can see the shading they have on the back of her legs – from the side it looks OK, but from the back it looks kind of like she has sunburn. 
Right: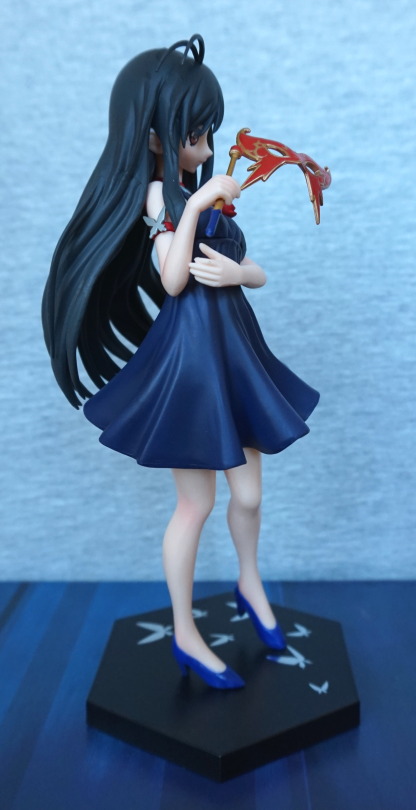 She has a nice armband on this side – butterfly-themed ofc :). I like the way her hands are posed as it gives a sense of motion to her.  Most of the hair is stranded, which makes it look good. 
Back: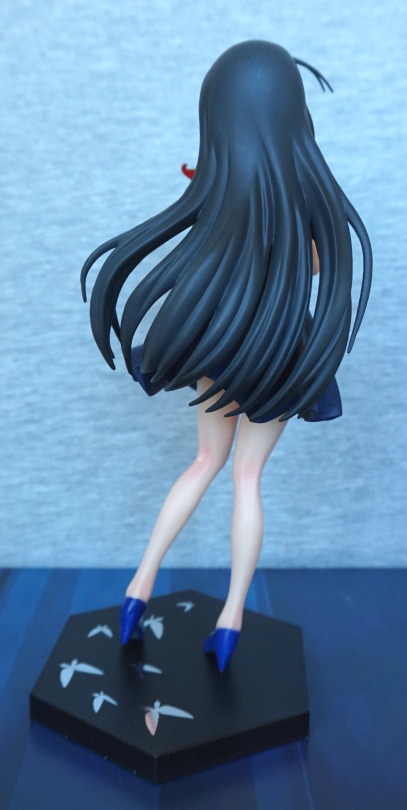 Here you can see the sunburn on the back of her legs. Her legs are nicely shaped though, and her hair is sculpted nicely. 
Overall, I really like this figure. I may get the recoloured variant at some point in the future. Super-glad I picked this one up.