This figure I picked up at the same time as the Demogorgon because I sort of semi-collect these figures… and he was a fiver.
Presenting… Zombie Pigman: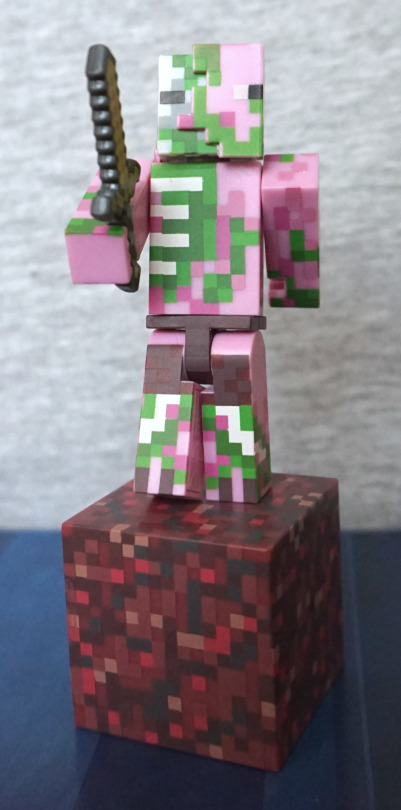 He's gonna cut yah… I like the fact that this figure has been done with two levels on his head, instead of it being flat – it definitely gives extra depth and detail to the figure. The paint alignment is a bit eh in places, which isn't unusual for these figures unfortunately. Overall though, it is faithful to the design in the game.
Left: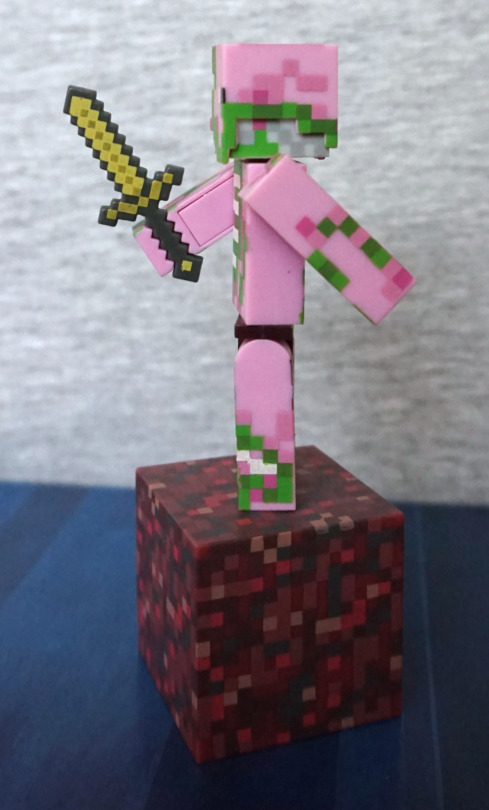 Here we see the design on the side, with the Zombie Pigman's skull showing through. Sword looks OK, but the alignment has wonked over to the left a bit on mine. 
Right: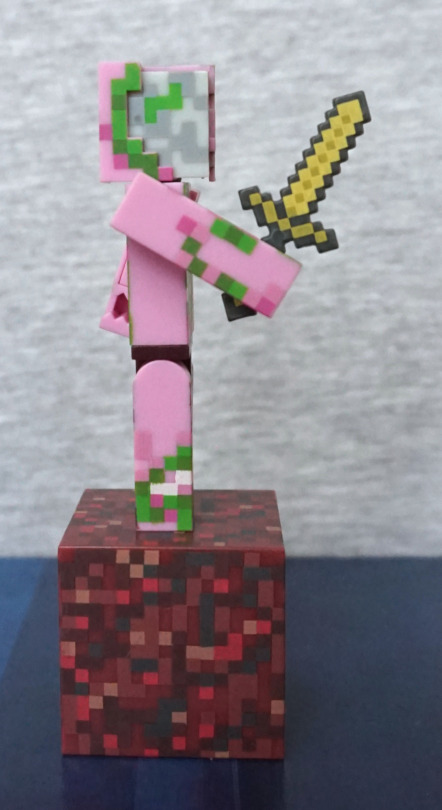 Figure looks OK, netherstone block looks good, but the print on the sword isn't the best. 
Back: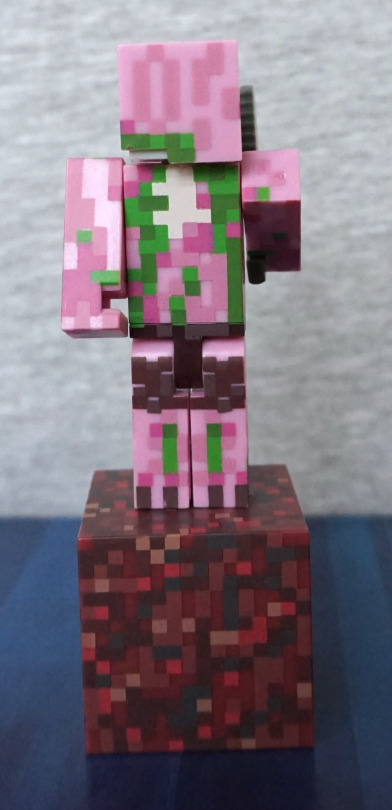 Print alignment? Who ares about that? Erm, don't think I'm going to look back here much if I can help it. 
Well, it's one of the Minecraft figures. Paint's janky, found an official distributor's pic, and their pic wasn't much better than mine… It doesn't look quite so janky at a bit of a distance, so it is what it is. Nice to have an addition to the Minecraft shelf, though.