This is the first of two Totaku based on ships from the game Wipeout. 
Right: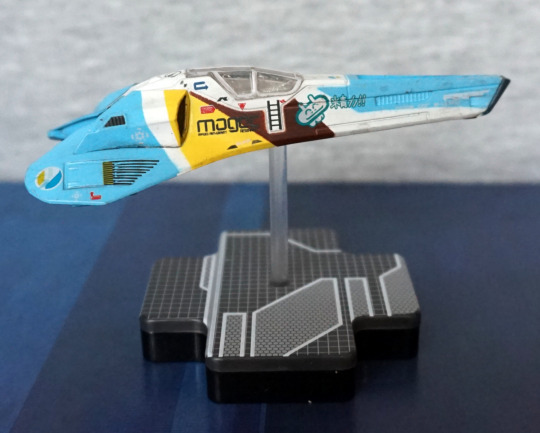 I like the dirty/weathered effect they've added, and the details and decals look good for the most part. However, that ladder looks kinda derpy for being painted on. Maybe they should've taken the time to mould that a bit at least… 
Left: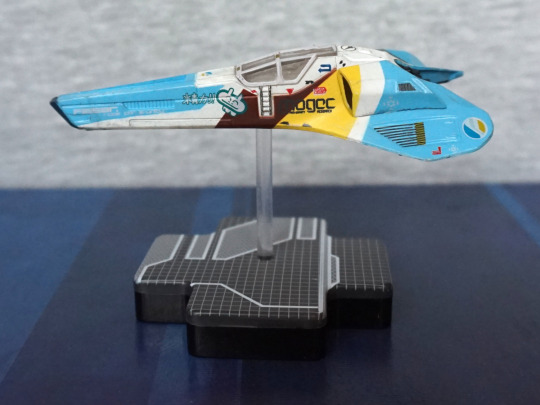 Ladder on this side actually looks less derpy in this shot, as it seems to have a bit more detailing and not be just black lines… hm… This side is pretty much a clone of the other, and looks good imo.
Front: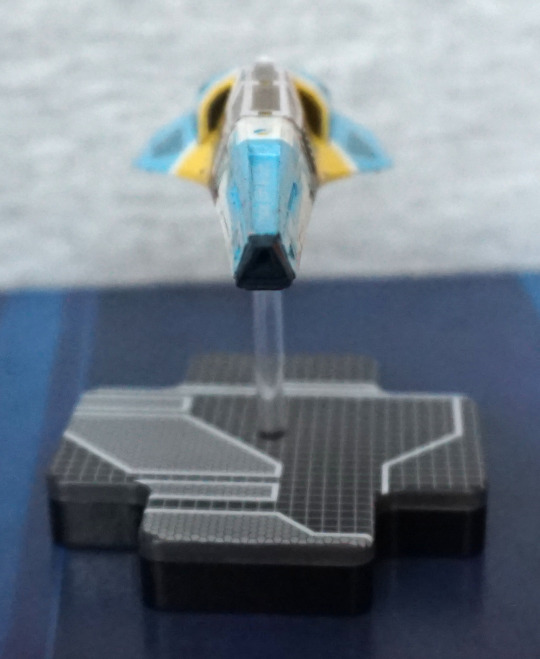 Hullo. Not much to see here!
Top: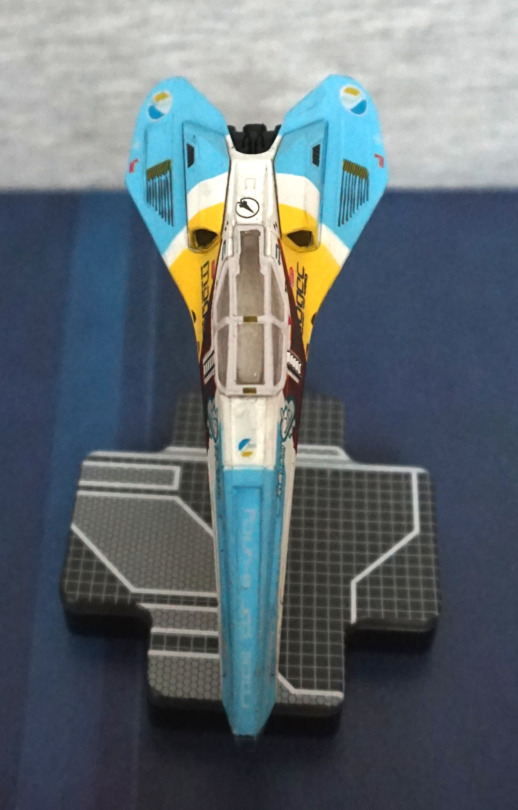 Love the shape of these craft, lovely sleek design. 
Back: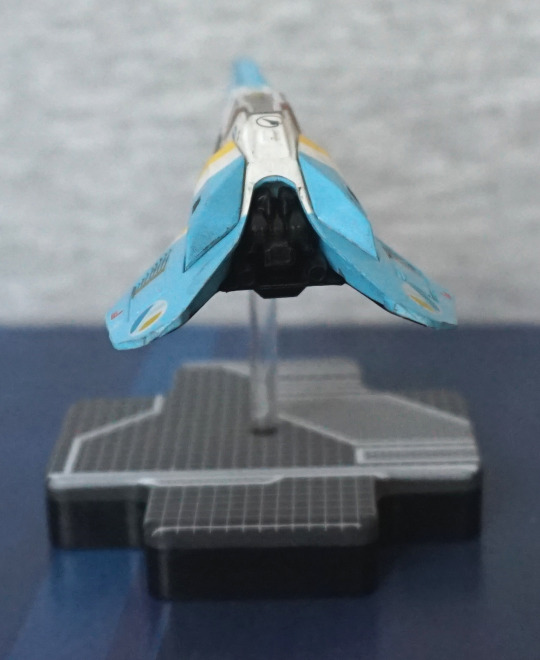 The vroomy bits! Don't look very vroomy though. 
Bottom: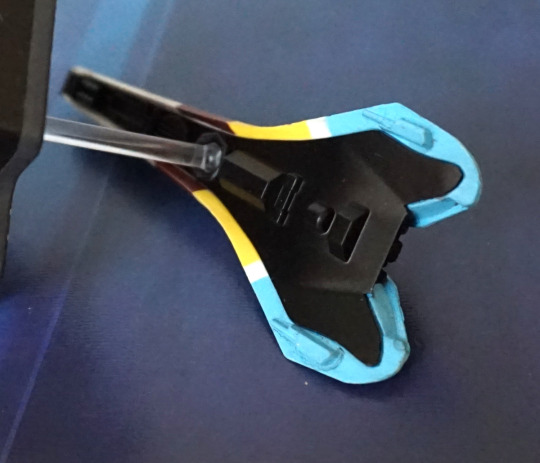 Looks a bit like a bike seat! Not too much detail down here, but some at least. 
Overall, I like this figure. The detailing and paintwork is good, and I like the fact it sits on a ball joint, so you can position it at any angle you like. They're fairly small figures though, and kind of expensive here, at £10 each. I don't mind too much for these ones, as there isn't really much Wipeout loot out there, and this one is done decently well.